Regular price
$1,499.99 USD
Regular price
Sale price
$1,499.99 USD
Unit price
per
Sale
Sold out
Tone Shapers puts together pro-level hotrodded guitars that sell for reasonable prices. These guitars showcase products that we sell.
Video
Click here to hear this guitar put through its paces.
Donor Guitar
This guitar is a 2001 PRS Santana SE model, made in Korea.
Fret Level | Crown | Polish
A guitar's setup can only be best-case if the frets are level. This is the one prerequisite to great action, assuming that the neck is straight and the truss rod works. But most guitars that have been played a while don't have level frets. They have wear in the frets, and in some cases environmental factors have caused some fret unevenness (primarily this is the repeated cycles of humidity fluctuations that occur as the guitar is subjected to seasonal changes; these can cause substantial expansion and contraction of the wooden fretboard).
The fix for this is to level/crown/polish the frets. First the frets are abraded so that their tops are level with each other. Then the tops of the frets – flattened by the leveling – are crowned, meaning they're re-rounded. Finally, polishing the frets removes the large scratches that the first two processes created. A level/crown/polish – if properly done – restores the guitar such that low action with minimal fret buzz can be achieved. This process – done on all quality guitars during the manufacturing process, is one of the primary things that separates the top guitars from the rest of the pack.
We have leveled/crowned/polished the frets on this guitar, employing true expertise so that it plays as well as any guitar. Pit it against your finest, it will stand up.
Setup
Once a guitar has level frets you can achieve best-case action. We adjust the nut slots, adjust the truss rod, and then adjust the action for best playability. Most people like lower action rather than higher action, so this is how we adjust the guitar.
Once the action has been adjusted, we adjust the intonation, because you want the guitar to play in tune everywhere on the neck. Intonation is also called compensation, and what you're compensating for is string height. Unlike a piano, with a guitar you must stretch the string in order to press it against a fret. Stretching the string raises its pitch, and you have to stretch the string further on a guitar with higher action than one with lower action. A properly intonated guitar will play in tune to a degree that will be satisfactory to most players.
If that sounds like a qualification, it is indeed a small one, as there's a rabbit hole called musical temperament out there for you to venture down should you be so inclined. And then of course there's the whole notion of dividing an octave into more or less than 12 intervals, as expertly presented in the YouTube video The Trouble with 12 Tone Equal Temperament on David Bruce Composer's channel. So any discussion of things being in tune must be flagged with a caveat or three, but given that nearly all – if not all – of the electric guitars you've ever played have been 12 Tone Equal Temperament instruments with even-tempered tuning, feel free to just jump right over that rabbit hole and not overthink it, as we're likely just being pedantic =]
Completely Rewired
This guitar has been rewired from scratch with one of our wiring kits, which provides this cool wiring option: it uses two push/pull pots to provide extra tonal flexibility. Pulling the volume pot splits the two humbuckers like the PRS DGT model, so you have some single-coil tonal options, while the other pot puts the two pickups out of phase with each other. So you can have humbucker or single-coil sounds, and in the middle switch position with both pickups on, you can have the pickups be in phase or out of phase, whether they're in single-coil mode or humbucker mode. Pretty cool!
Seymour Duncan Jazz Neck, JB Bridge
Duncan's most popular humbucker set. The traditional tone of a PAF-output neck pickup, but with the substantial power of the Jeff Beck bridge, this set can cover the bases from traditional tones to the more aggressive tones of more modern music. Girthy.
Seymour created this classic humbucker combination while in England in 1974, and it remains his favorite set of pickups to this day – an SH-4 JB for the bridge and SH-2n Jazz Model for the neck. Together these pickups have become one of the most timeless and versatile humbucker sets ever built.
The JB Model humbucker is Duncan's most popular pickup of all time. It adds juice and versatility to the bridge position of any humbucker-equipped guitar. With its hot coils and alnico 5 bar magnet, this pickup delivers an unmistakable upper midrange attack, a tight, articulate low end, and harmonically rich highs that really sing. The JB is the perfect bridge pickup for anything from blues & country to the meanest hard rock & metal.
The Jazz Model neck humbucker uses an alnico 5 bar magnet and a special coil wind for an articulate, glassy treble response that balances very well with its full but tight low end. The scooped midrange gives this pickup a smooth tonal character all its own. Originally designed as the matching neck pickup for the JB Model bridge pickup, the Jazz is an incredibly versatile humbucker that will work for almost any style of music. The Jazz Model has been used by many great players over the decades, from Randy Rhoads to Jeff Beck to Seymour W Duncan.
Hand built in Duncan's Santa Barbara, CA factory, these humbucker pickups use an alnico 5 bar magnet, nickel silver bottom plate, 4-conductor lead wire for multiple wiring options, and are vacuum wax potted for squeal-free performance.
MannMade USA "PRS/MANN" Vibrato Bridge
John Mann has been a friend of Paul Reed Smith's since the late 1970s, he designed and built many early parts for PRS, including the original PRS tremolo, which was both designed and manufactured by Mann in collaboration with PRS. This bridge is now manufactured at Mann's shop in New Hampshire to the same high standards as the original bridges. Made of brass, the top plate and saddles are plated, while the block is not. It's a thing of beauty.
The bridge has knife edges on the undersides of the six mounting holes, and also comes with special screws that have a notch for the knife edges to locate into. This prevents the top plate from sliding up and down on the screws while simultaneously reducing friction, very much like the original Floyd Rose design. This allows the bridge to stay in tune very well, while also providing a silky smooth action that is a joy to use. There is no comparison between this bridge and the stock SE bridge. Side by side, they are night and day in terms of materials, finish, and workmanship.
MannMade Locking Tuners
Like the tuners on USA-made PRS models, these tuners are modified (at Mann's shop in New Hampshire) with screws and threaded posts that provide the locking feature. Insert the string into the post, tighten the screw finger tight, tune to pitch. Quick, simple. No tools are necessary, though you can give them a quick snug with a coin or screwdriver if desired for extra security.
The locking feature provides a couple of benefits. One is that if the string is pulled taut by hand before locking the screw, then you only need to turn the tuner post 1/4 to 1/2 revolution before the string is at pitch. Makes replacement of a single string super quick and easy. Another benefit is tuning stability, which is never a bad thing. Strings can be wrapped haphazardly around tuner posts, leading to tuning instability. With these tuners there are no wraps, so this problem is eliminated.
Graph Tech TUSQ XL Nut
The PRS SE guitars that we hotrod always get a new nut, and we prefer the Graph Tech TUSQ nuts. They're slippery – impregnated with PTFE (Teflon®) – with a coefficient of friction that is less than half that of bone. Slippery nuts mean better tuning stability, as friction in nut slots is one of the biggest contributors to guitars not staying in tune. Good for both hardtails and trem-equipped guitars, but especially for trem guitars, this is the good stuff.
Wear & Tear
This guitar was acquired by us as a used guitar. While we don't buy guitars with major chips or cosmetic damage, most of them have a few dings or dents here or there. We're not going to catalog these, and we're not going to make any effort to repair them, or to repair things like extra tuner screw holes. It's a used guitar, and all the efforts we've outlined in the description above are made for one reason only: to make the guitar a better tool. We lightly buff areas in the paint that may be dull from grime and sweat, and then we clean the guitars so they'll arrive looking sharp and fingerprint-free. But there will likely be a minor ding or dent here or there.
Case
Includes a PRS gig bag.
Finally...
This guitar has been gone over from one end to the other by us, and is dialed. This guitar sounds and plays as well as anything, as well as any guitar from any company. IT IS READY TO GIG.
Guitar Weight: 7.70 Pounds
Scale Length: 25"
Fretboard Radius: 10"
All components used in this guitar - excluding the neck/body - are new, and we're an authorized seller for all of them. All parts carry the warranty from their original manufacturer.
Share
View full details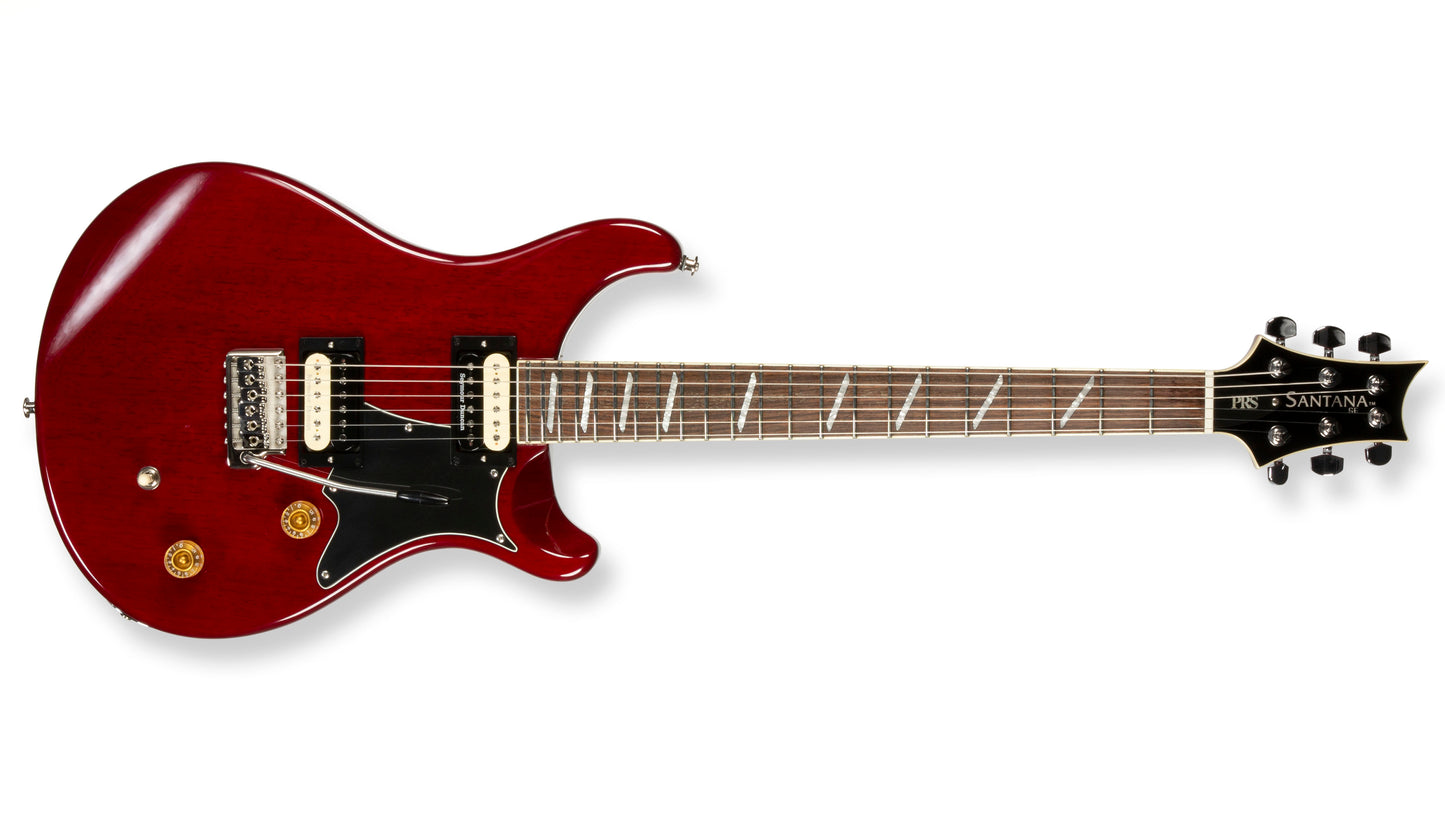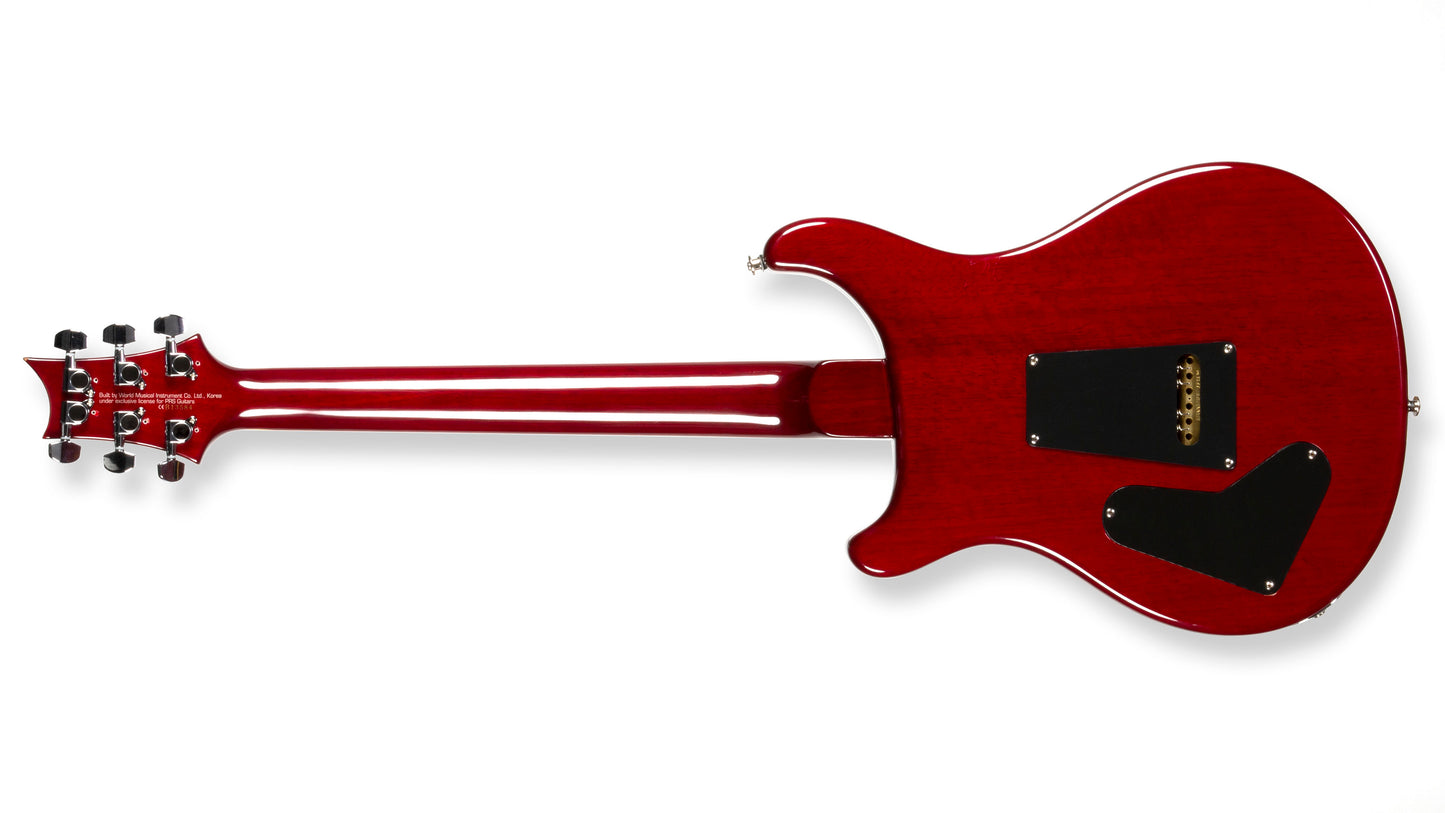 Great mods!
Thanks for including my products on your hot rodded guitar.
John Mann - MannMade USA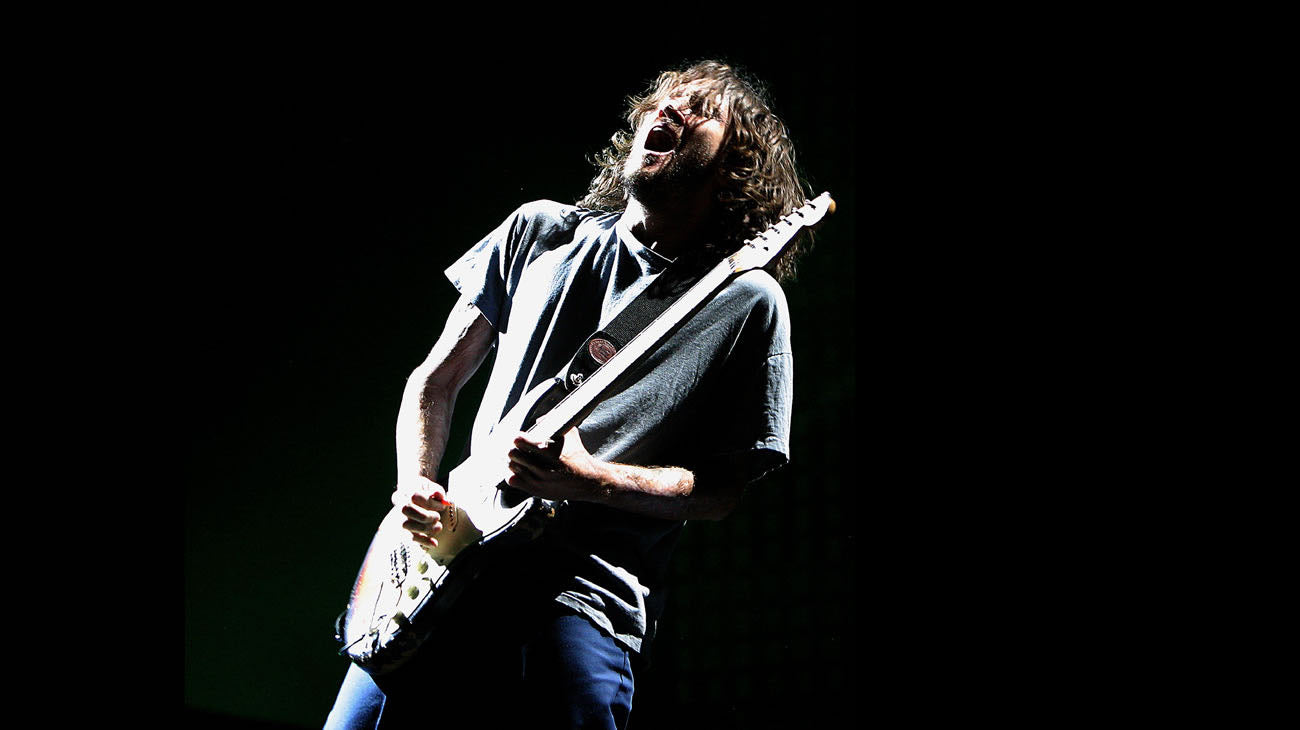 maestro
these are the players who inspire us