Regular price
Sale price
$80.00 USD
Unit price
per
Sale
Sold out
Country of Manufacture: USA
String Spacing: 2-1/16" (2.062" / 52.4mm)
This is a very nice hardtail bridge, and should fit most guitars with 2-1/16" string spacing.
Callaham's bridge is made of a thick precision-machined steel top plate and includes vintage-style hardened bent steel saddles.
Callaham's saddles are designed from original pre-CBS saddles, with some improvements. Callaham has slightly lengthened the string slot as compared to pre-CBS saddles, so that the strings will not bind and bend against a sharp edge before going over the saddles, which reduces string breakage. Fender's current production saddles have their slots moved too far to the rear, causing string breakage and loss of downward pressure on the saddle, hurting both sustain and tone.
Callaham's saddles, like pre-CBS saddles, have threads running the entire height of the front skirt of the saddle. Fender's current production saddles have fewer threads and a shorter front skirt. Consequently, the Callaham height-adjustment screws are held more securely, with more thread contact, maintaining sustain and saddle stability.
There is a commonly-held belief that pre-CBS saddles were hardened, but Callaham states that every pre-CBS saddle they've tested measures on average only 50 Rockwell B. Callaham has chosen steel with a hardness of 95-98 Rockwell B for their saddles. Further, the steel work-hardens in the making of the saddle and is well over 115 Rockwell B where the string crosses.
Stainless steel mounting screws are included.
Share
View full details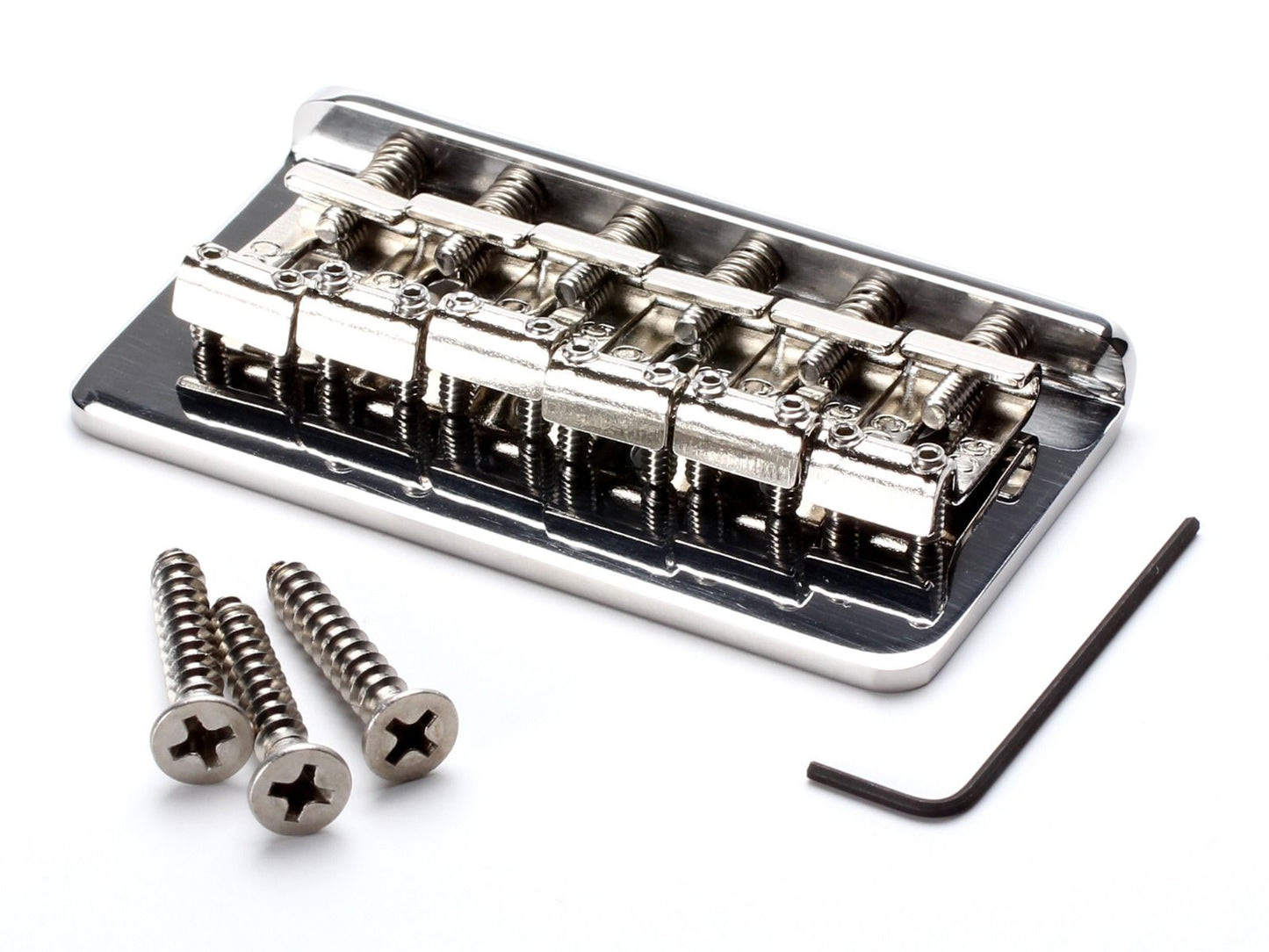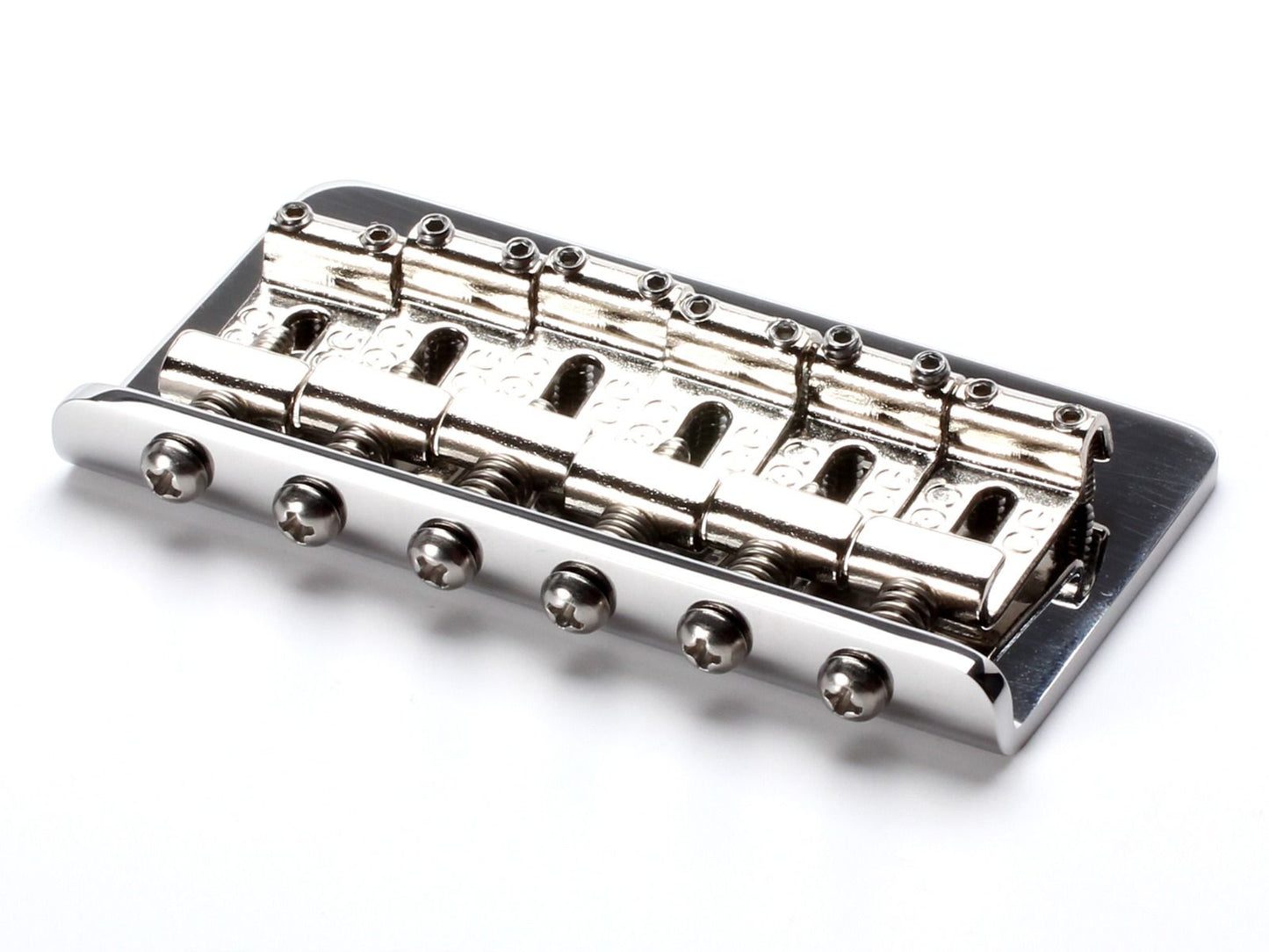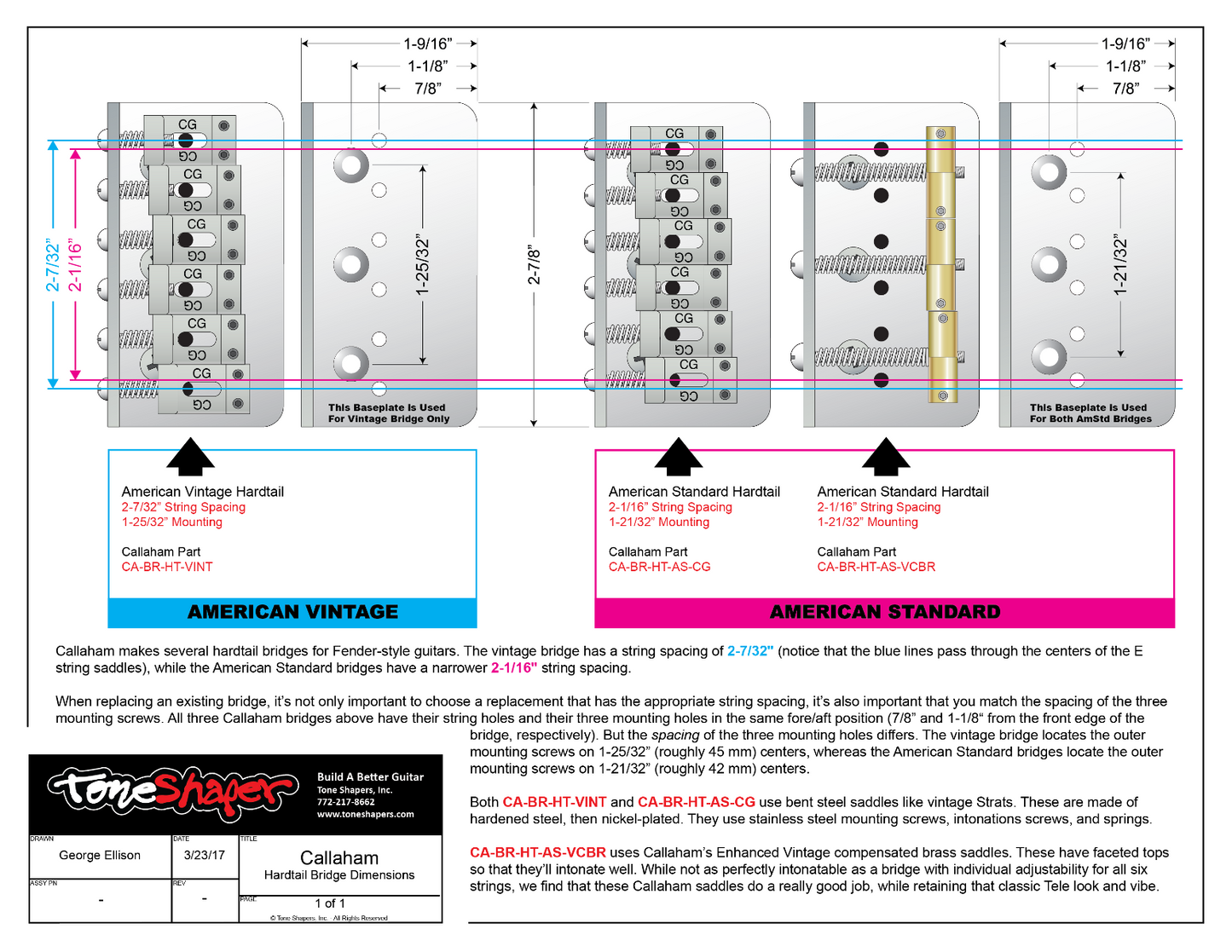 Nice bridge with some things to consider...
I think we all know that Callaham makes great products and this bridge is no exception. It's well made, lightweight, and installed on my Warmoth body with American Standard screw holes with no problems. However, the saddle height screws are a problem. It seems the bottom of the screws (where it touches the bridge plate) are very squared-off with sharp edges. During installation, I had to remove the saddles to mount the bridge, and upon reinstalling the saddles the height adjustment screws left scratches on the surface of the bridge plate (see attached pic). I installed them with no tension or anything on them, and I followed the same procedure I've done with literally a hundred sets of saddles in the past. Also, when adjusting the height screws up (turning them clockwise), it "walks" the saddles to the right with even the slightest tension on the strings. I attribute this also to the poor design of the height screws. So if you want to adjust the height of the saddles while the strings are on the guitar, you have to remove nearly 100% of the tension on the saddle and even then you need a flat screwdriver to push the saddle back into position after the adjustment.
I haven't installed this yet but it is clearly a precisely manufactured, high quality piece. I think it's a bit expensive but these are the industry standard bridges for a reason and I don't blame Callaham for asking for what they do. I'm in Canada, so after the shipping, taxes and "handling" fees, this bridge cost me about $170 CAD, which is a bit nuts; however that is more about US/Canada shipping nonsense than it is about Callaham.
Toneshapers was a pleasure to do business with and had the best prices for Callaham products and shipping of all the places I looked. George was very helpful and informative and helped me find some slot-head screws that I wanted for my partscaster build.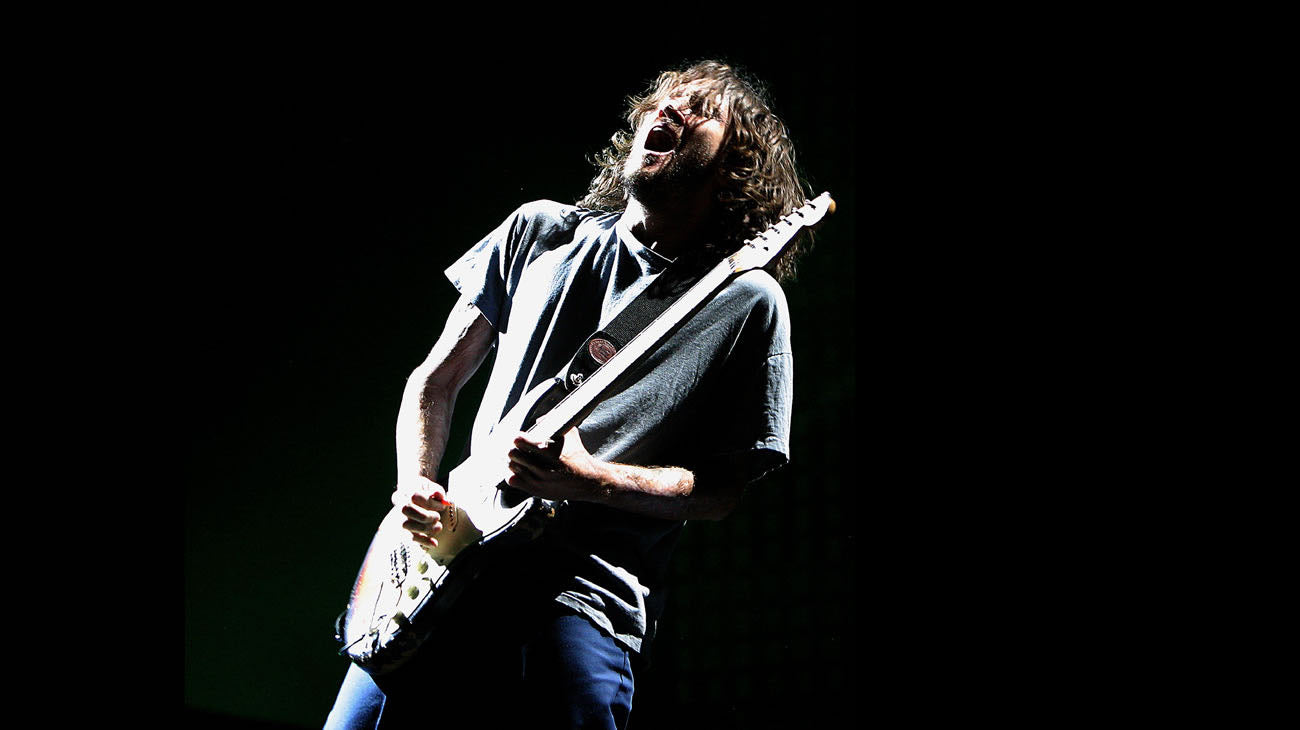 maestro
these are the players who inspire us