Regular price
Sale price
$40.00 USD
Unit price
per
Sale
Sold out
Country of Manufacture: USA
This Callaham control plate for Teles and Esquires features traditional looks and control spacing, but adds a smaller hole that's perfectly centered between the two control holes. This is designed for use with our pushbutton switch, which is a pot-mounted DPDT switch that can be used for various things, like splitting pickups, reversing a pickup's phase, turning a middle pickup (Nashville Tele) on and off, or any other thing you might be able to think of.

But to use our pushbutton switch, you need to have a hole in your control plate.

You could drill your existing plate, of course. But this is trickier than it may appear, because 1) the position needs to be pretty exact; and 2) most control plates are plated, and drilling them will expose the plating. For example, on a Fender plate made of chrome-plated brass, the edges of the holes are plated too - the plating "wraps around" the edges. But when you drill a hole after the plate is plated, you interrupt the plating, and the brass will be revealed in the hole's edge. This can lead to the chrome flaking loose around the hole's edge over time, and potentially can cause cuts, as chrome flakes can be sharp.

So save yourself the hassle. Callaham's plates are not plated in the first place, they're solid 416 stainless steel that's been polished to a mirror finish. So you never need to worry about any plating flaking loose, and plus the hole is drilled exactly where it needs to be because, you know, Callaham is a machine shop! The 416 stainless steel looks like nickel, so if you want knobs that match the finish, be sure to check out our ToneShaper nickel-plated Tele knobs!
Share
View full details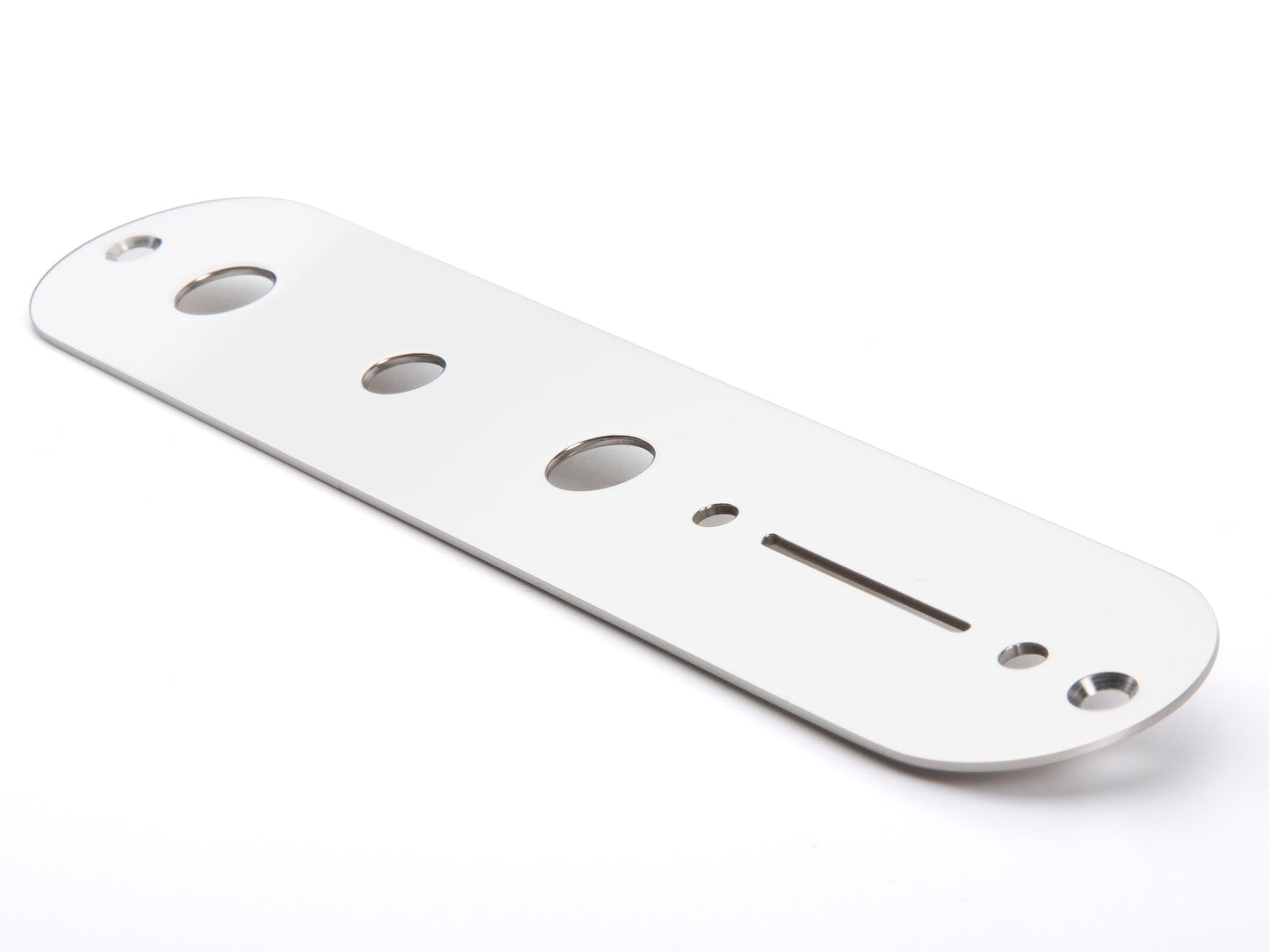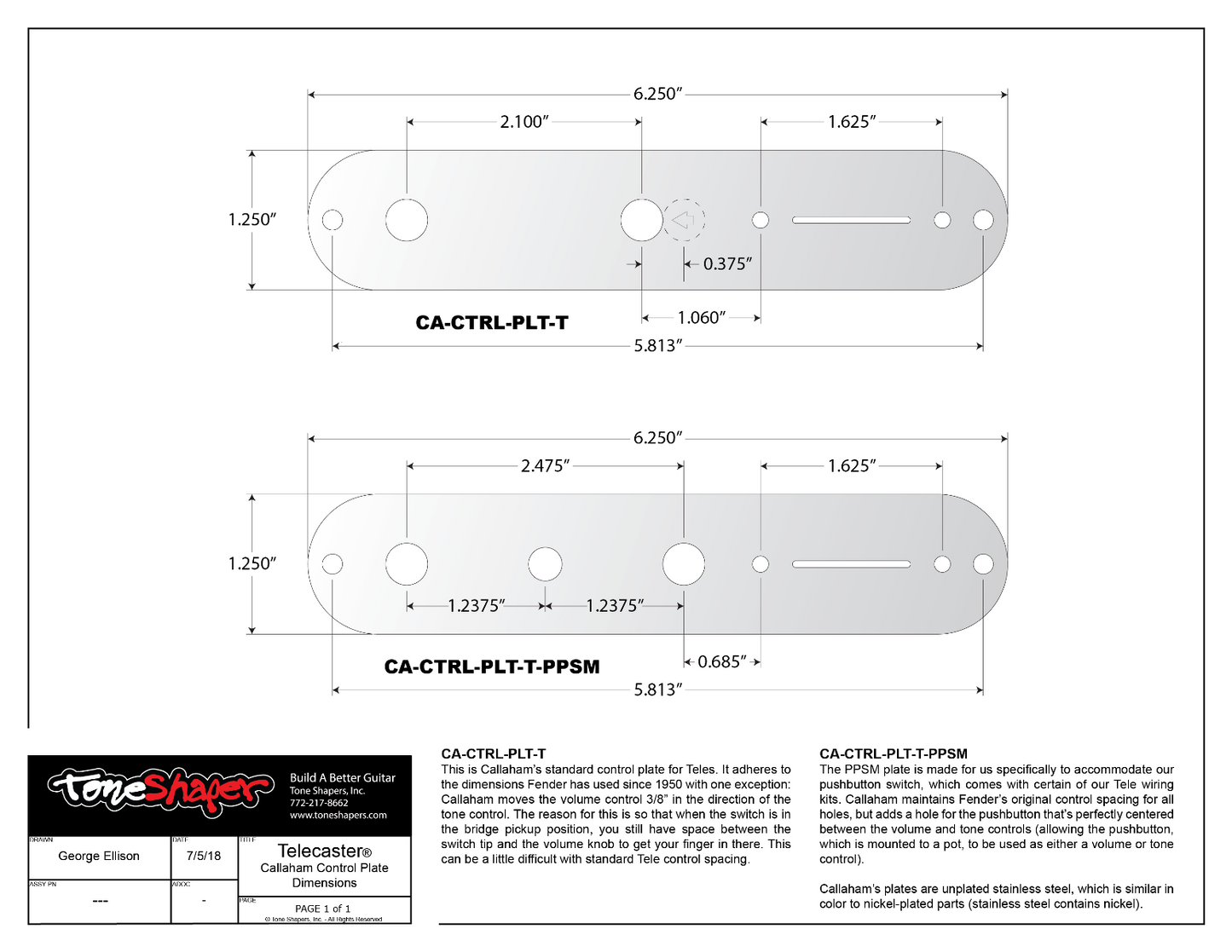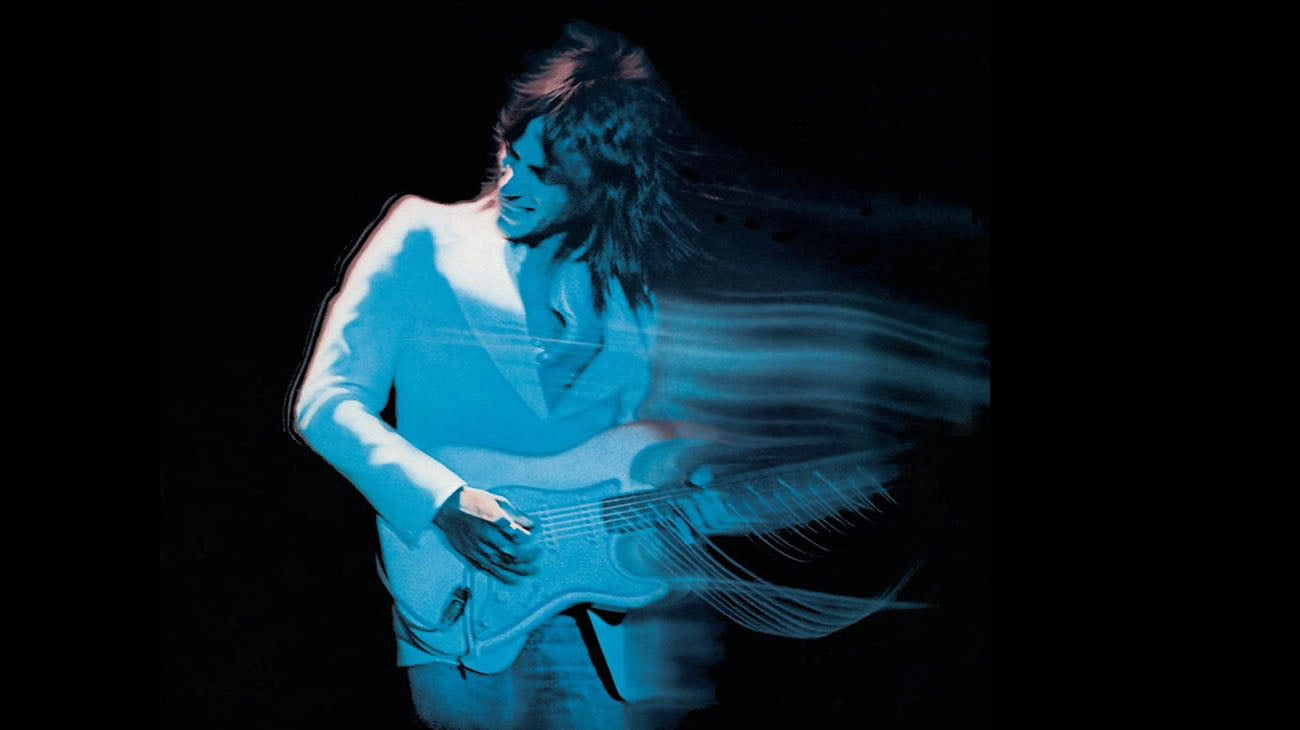 maestro
these are the players who inspire us