Regular price
Sale price
$87.50 USD
Unit price
per
Sale
Sold out
Country of Manufacture: USA
Pop-in "64" arm included (other lengths available - see image above)
String Spacing: 2-1/16" (2.062" / 52.4mm)
Enhanced Vintage, w/ 10-32 Thread
Fits Fender American Deluxe; Strat Ultra
This block fits American Deluxe bridges, but it does not work with the Fender push-in arm. For this reason we include the "64" length arm by default (5.25", refer to image above); if you would prefer a different length, then please let us know at time of purchase via email, or add a comment to your payment order. We stock Callaham's arms with parchment tips only.
All Callaham blocks are made of 1018 cold-rolled steel like the vintage originals, which contributes to the sustain and harmonic content that has made these guitars legendary. Replacing a block made of inferior materials (zinc, leaded steel, sintered steel) with one of Callaham's blocks will get you one step closer to those $50,000 originals. All have a precision-machined top surface that is free of paint to ensure solid metal-to-metal contact with the top plate, for optimal tone.
And all Callaham blocks come with a precision-reamed Delrin insert in the arm hole, allowing the tremolo arm to fit snugly and be free of play, without requiring a spring in the hole, as Fender's threaded blocks do. This gives you the best tremolo feel available, and no worries about losing springs (in case you're unaware of it, new Stratocasters ship with a round label over the arm hole in the tremolo - the label's purpose is to prevent the tiny spring from falling out and being lost). With Callaham's blocks, the need for a spring is eliminated.
The Delrin bushing is the feature that defines the Enhanced Vintage design. Since Fender's threaded arms (or any arm with a 10-32 thread, for that matter) can be used with Callaham's blocks, you are not forced to buy a Callaham arm for use with your Callaham block, but it is highly recommended. However, because Fender's American Deluxe guitars come with a snap-in arm, the Fender arm is incompatible with Callaham's Deluxe block. For this reason, when you purchase a Deluxe block, a Callaham arm is included.
Share
View full details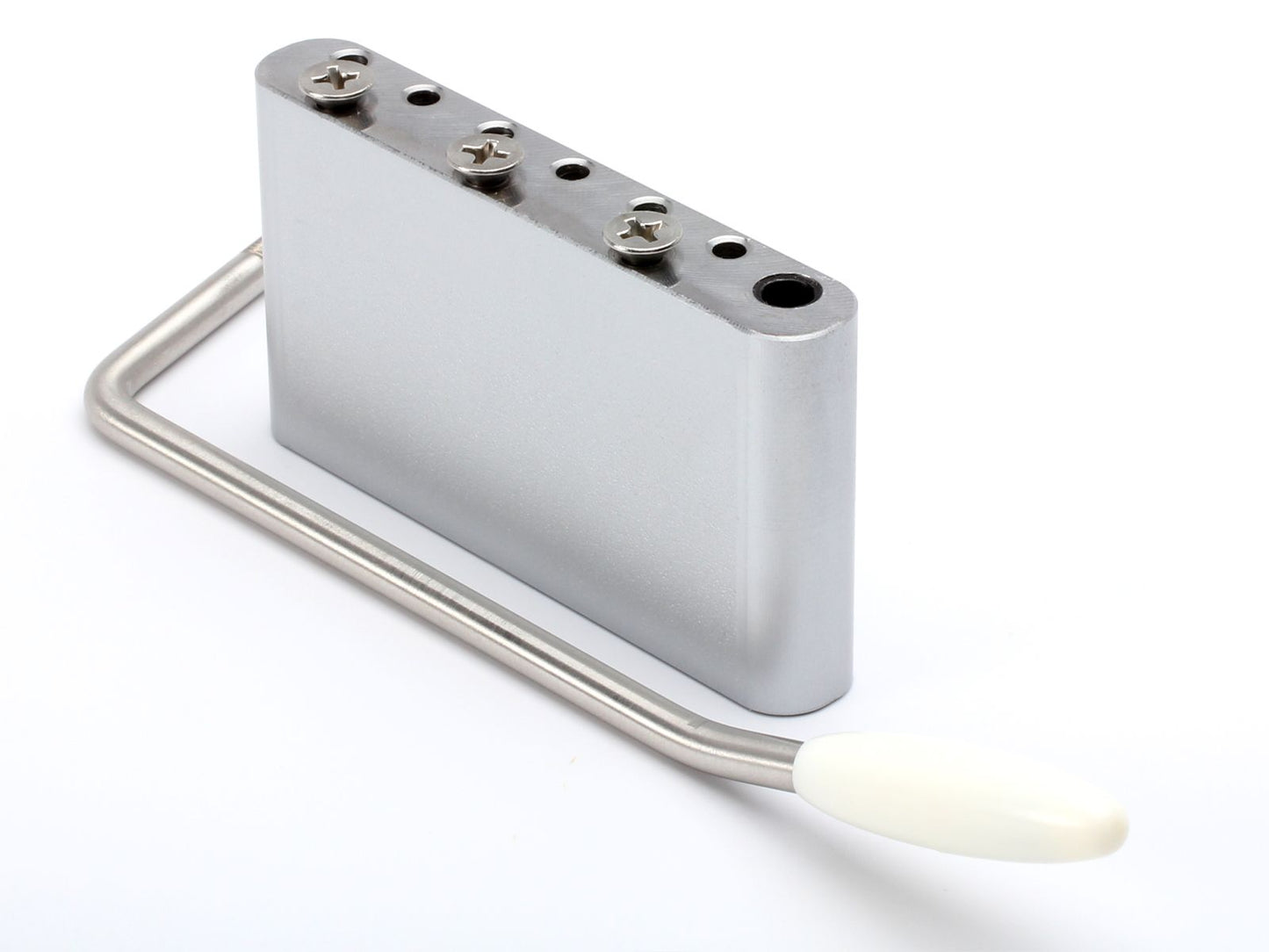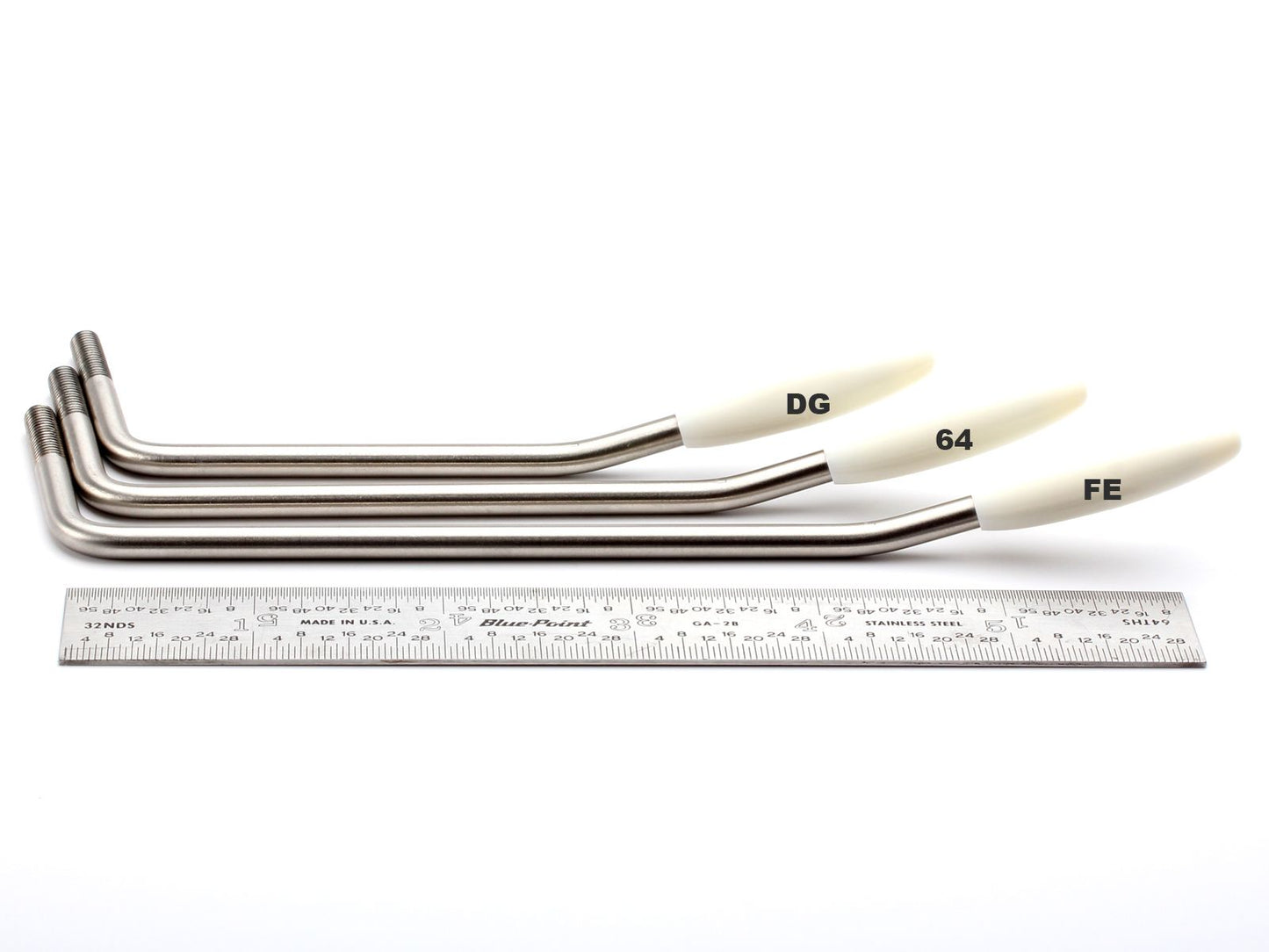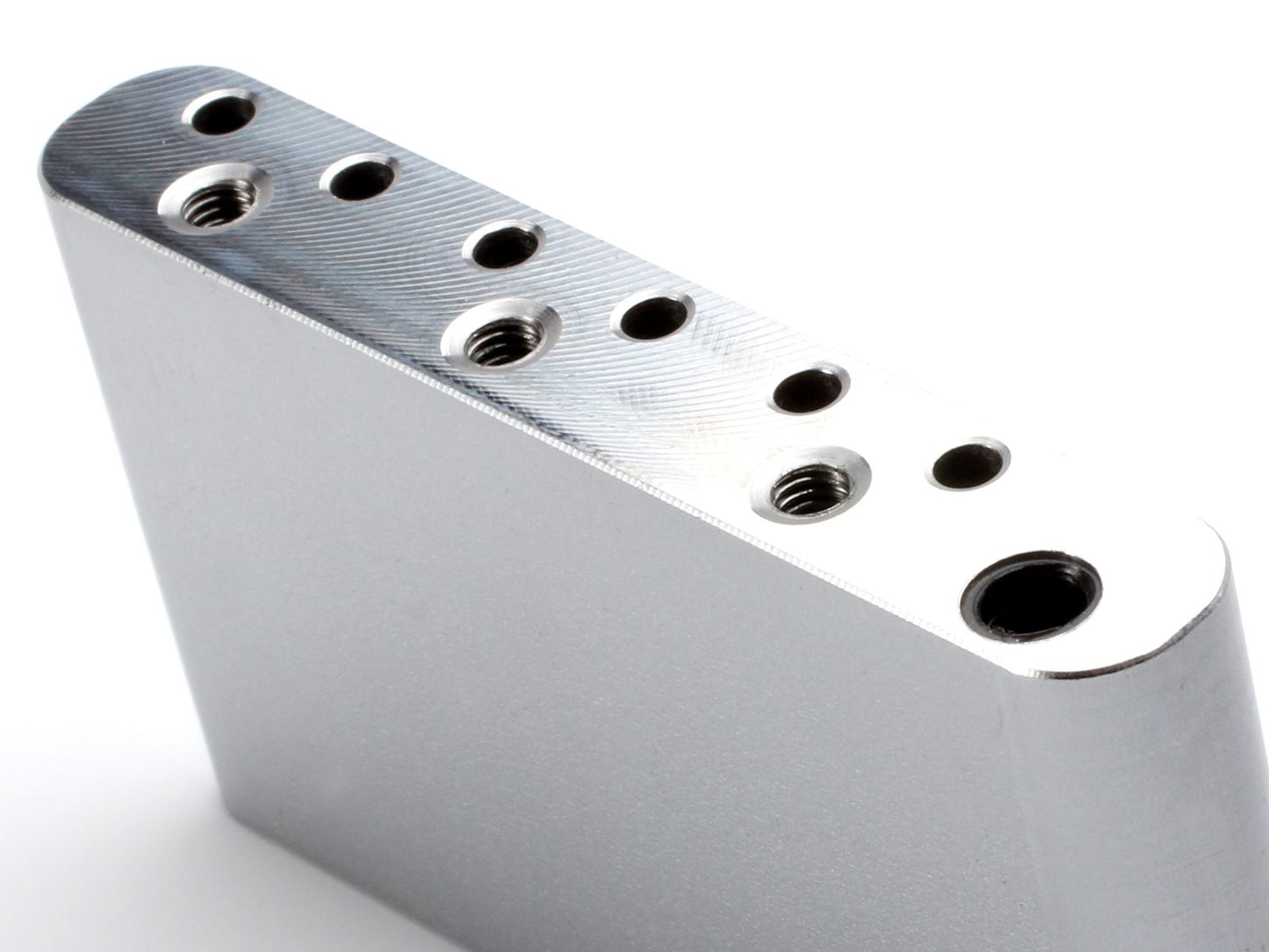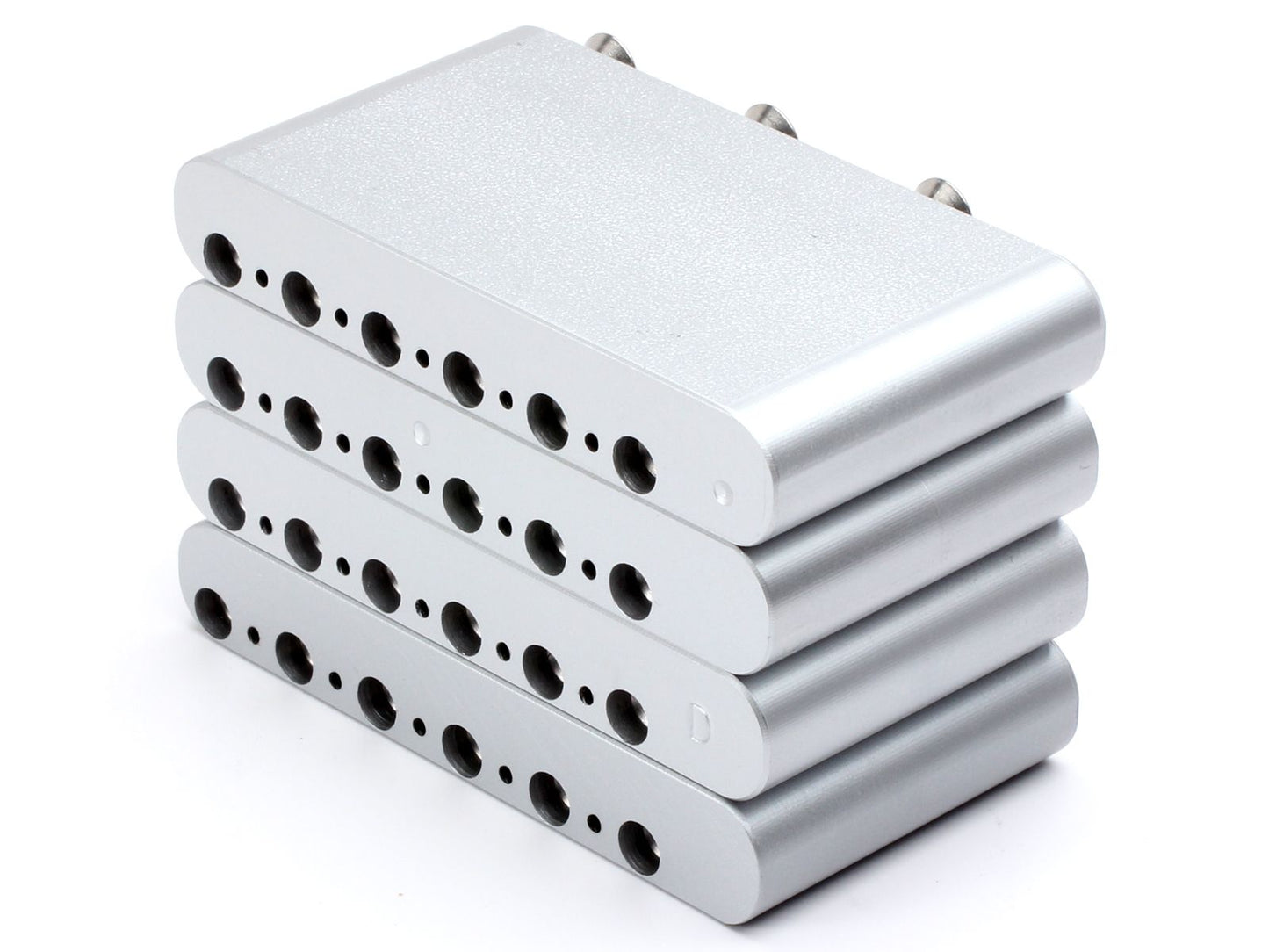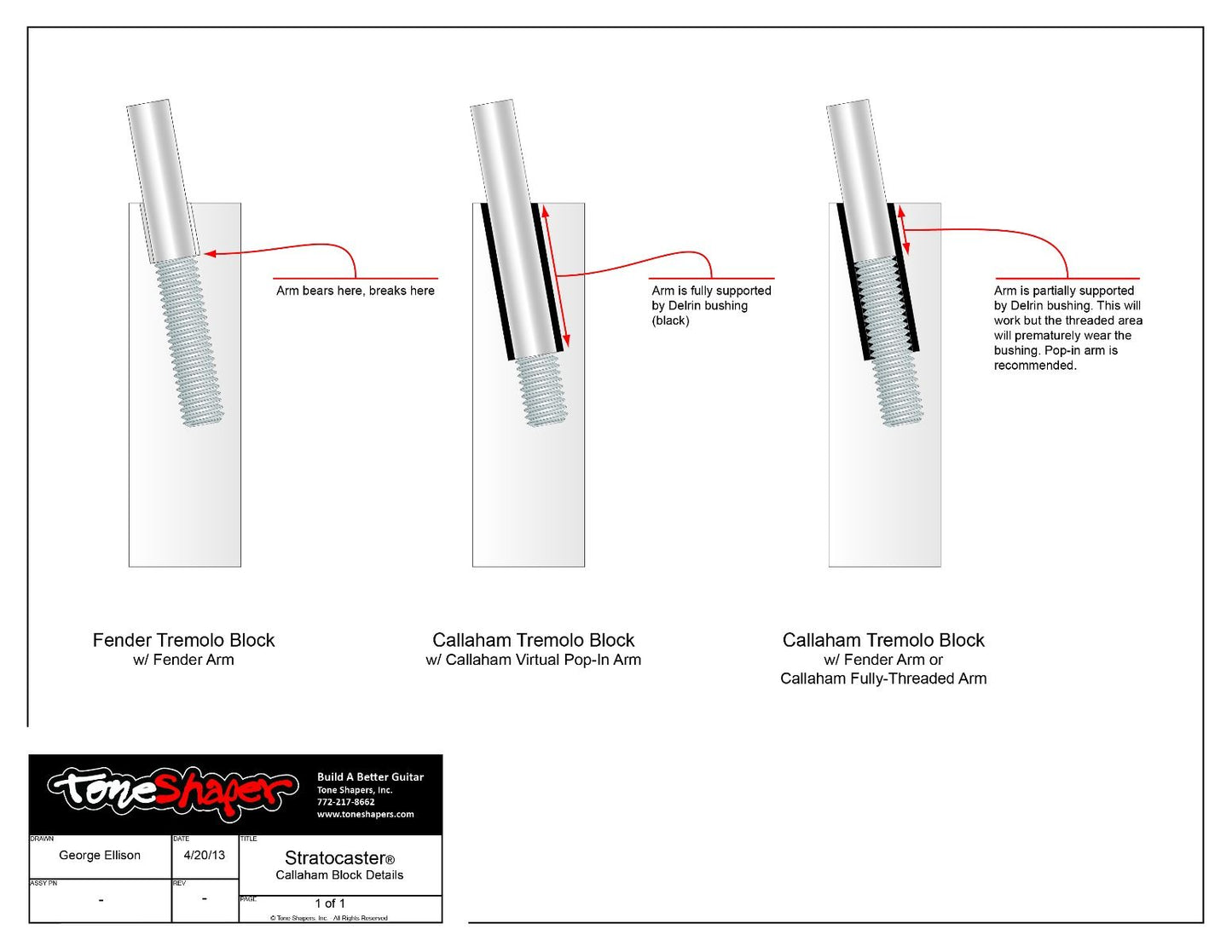 PROMISE FULFILLED
I recently installed the Callaham bridge block in my 2017 Strat Elite, and I really do feel the difference in sustain... and, the original "vintage" feel of the tremolo arm is a joy for me to play.. like coming home! I am about to replace the block and arm on my 1988 Strat Plus for the same sonic outcome! Dan at Toneshaper is real friendly and knowledgable and gave me great confidence in my mod plans, plus their fast shipping made the whole experience super positive!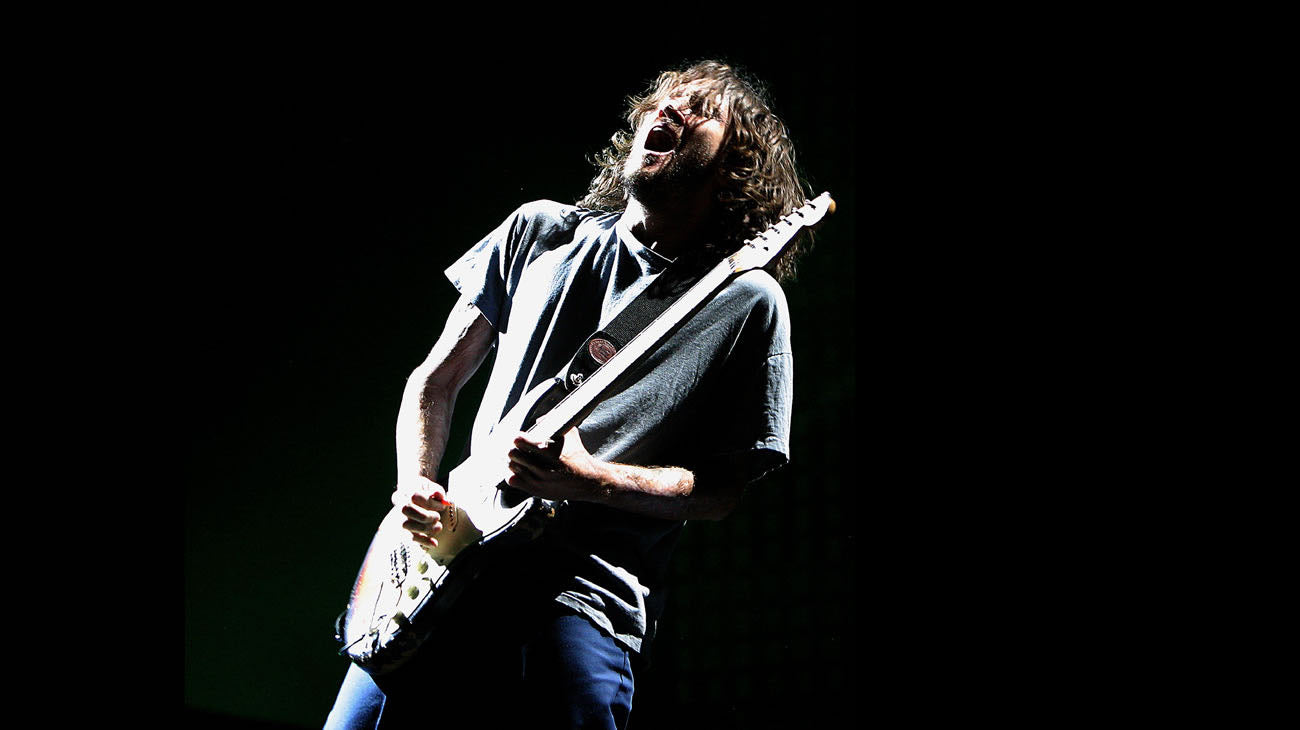 maestro
these are the players who inspire us