Regular price
Sale price
$71.00 USD
Unit price
per
Sale
Sold out
Country of Manufacture: USA
String Spacing: 2-1/16" (2.062" / 52.4mm)
Enhanced Vintage, w/ 10-32 Thread
Fits Fender American Standard; Strat Plus Deluxe
This block fits most American Series bridges, but it does not fit the American Deluxe or Strat Ultra. You can use your standard tremolo arm with this block, though a Callaham virtual pop-in arm is strongly recommended for best results.
All Callaham blocks are made of 1018 cold-rolled steel like the vintage originals, which contributes to the sustain and harmonic content that has made these guitars legendary. Replacing a block made of inferior materials (zinc, leaded steel, sintered steel) with one of Callaham's blocks will get you one step closer to those $50,000 originals. All have a precision-machined top surface that is free of paint to ensure solid metal-to-metal contact with the top plate, for optimal tone.
And all Callaham blocks come with a precision-reamed Delrin insert in the arm hole, allowing the tremolo arm to fit snugly and be free of play, without requiring a spring in the hole, as Fender's threaded blocks do. This gives you the best tremolo feel available, and no worries about losing springs (in case you're unaware of it, new Stratocasters ship with a round label over the arm hole in the tremolo - the label's purpose is to prevent the tiny spring from falling out and being lost). With Callaham's blocks, the need for a spring is eliminated.
The Delrin bushing is the feature that defines the Enhanced Vintage design. Since Fender's threaded arms (or any arm with a 10-32 thread, for that matter) can be used with Callaham's blocks, you are not forced to buy a Callaham arm for use with your Callaham block, but it is highly recommended.
Share
View full details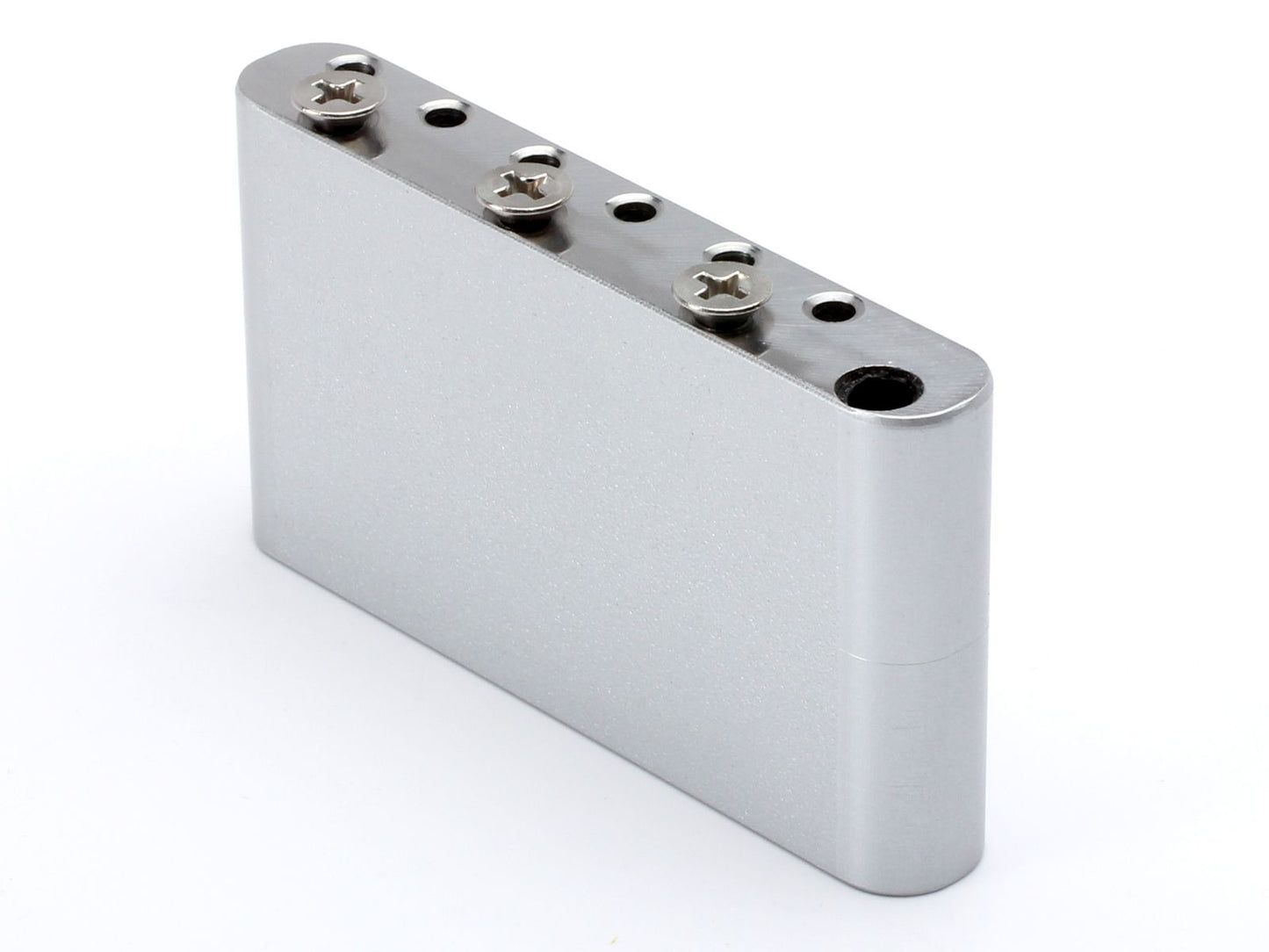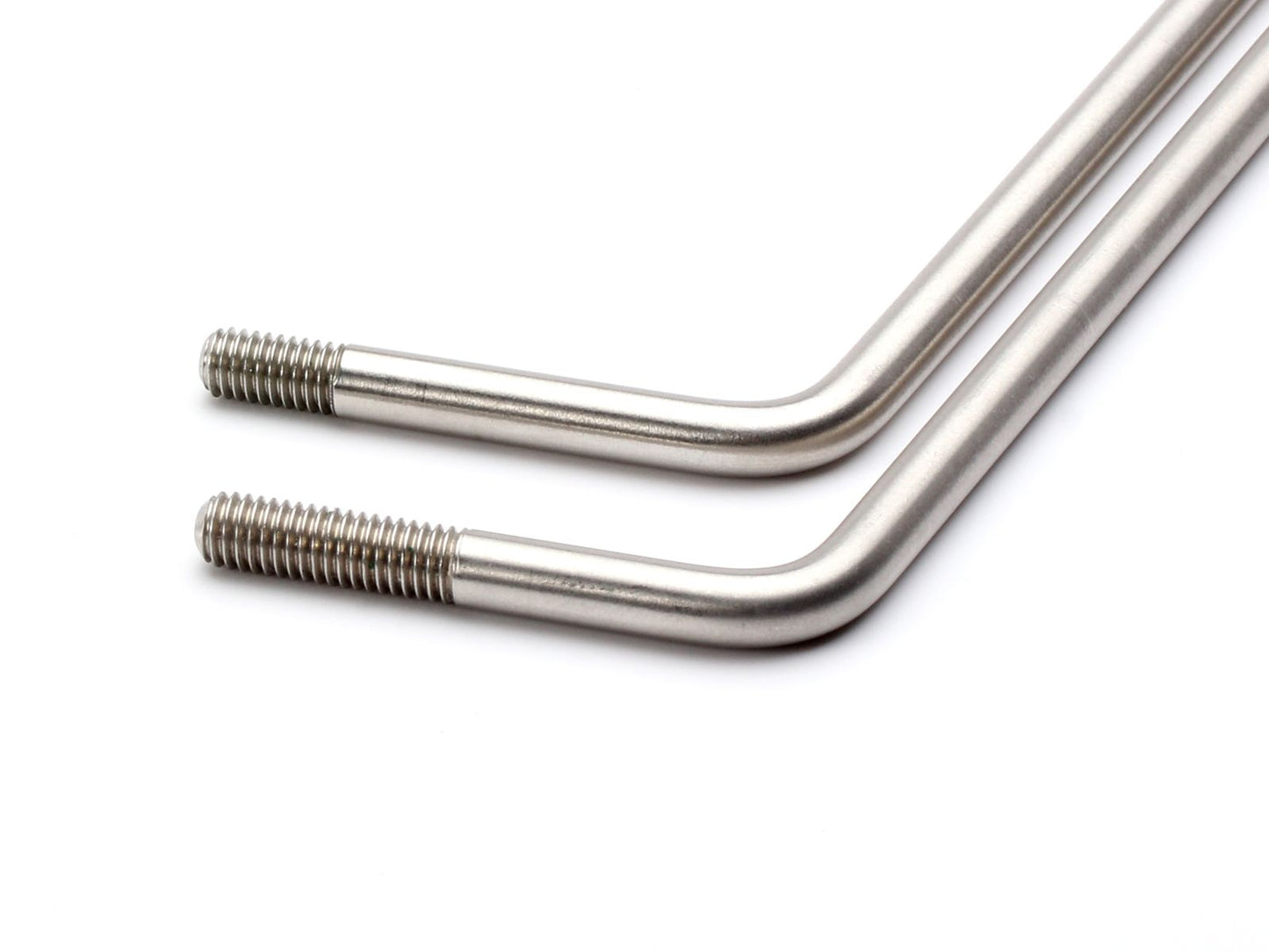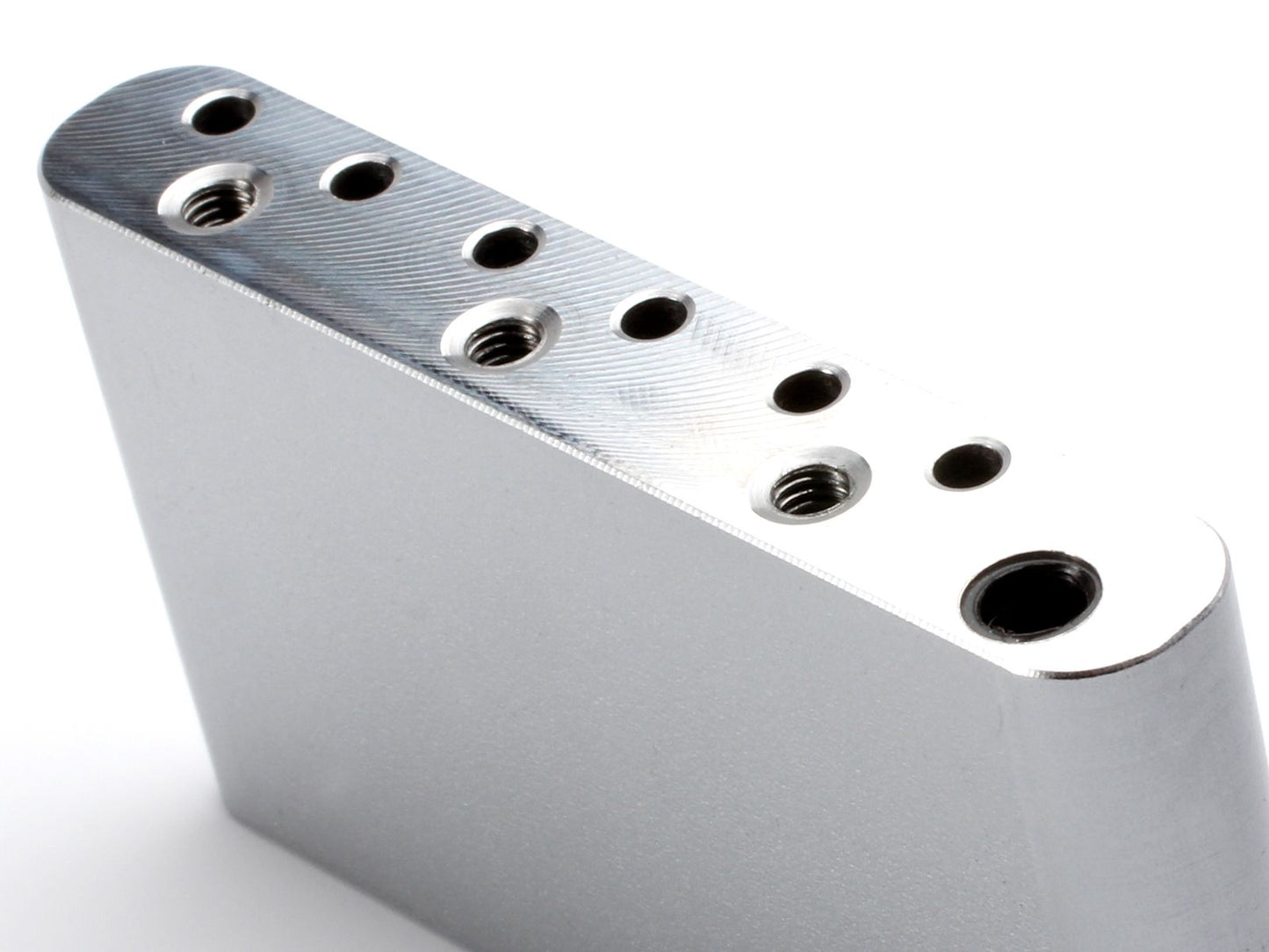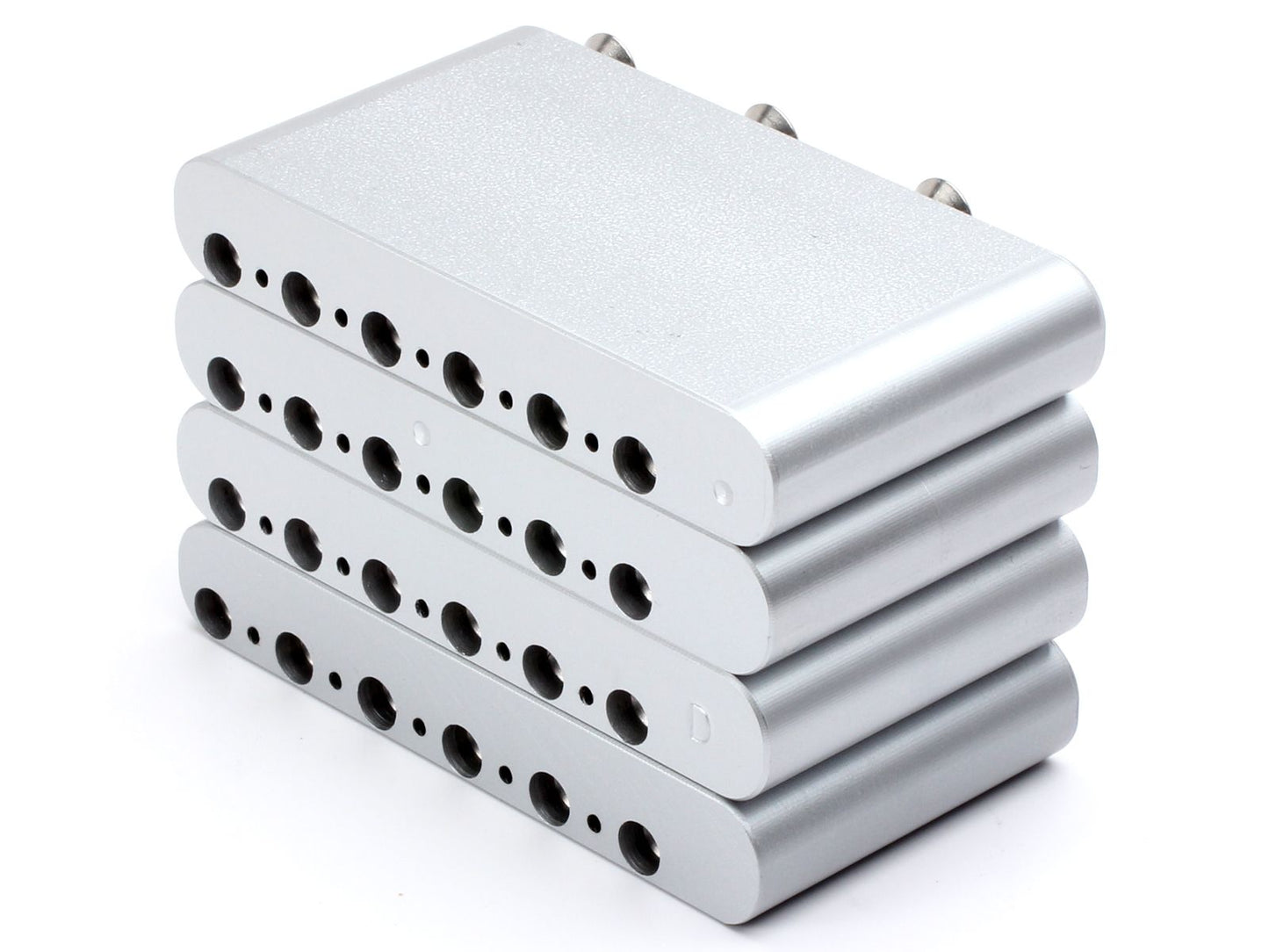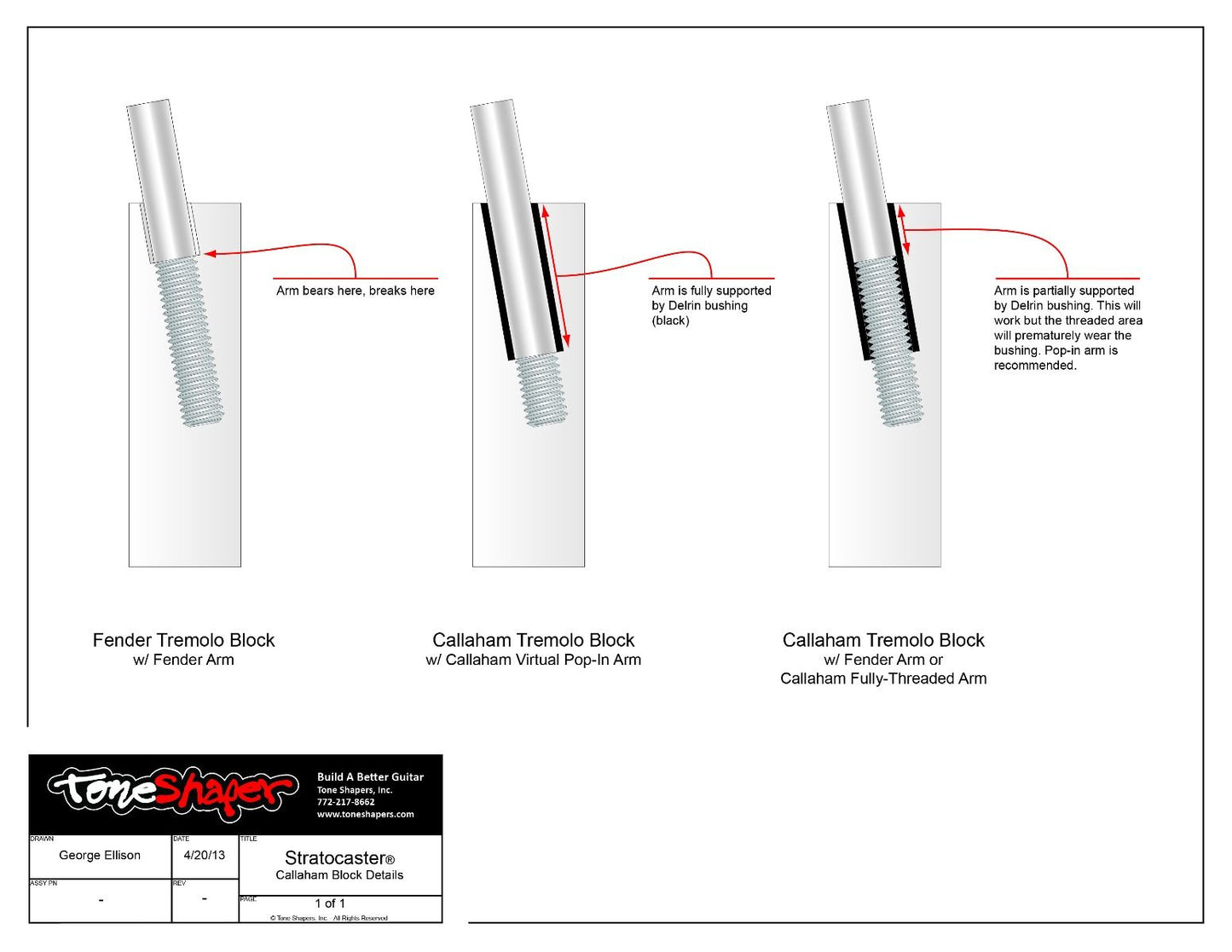 Best Upgrade for a Strat
The Callaham block does the trick. Great upgrade! It makes the guitar resonate more and really sing. I'm a fan and will put it on all my strats in the future.
Block replacement
I never write reviews but I have to with this. I wish I would have realized replacing the block on a trem would work so well! Especially to convert a regular screw in trem arm, to more of a solid fit. This thing is awesome.
Callahan bridge
This is my second bridge block put in an American Standard Strat. The first one I installed, fit well, sounds good, and actually stays in tune better than the standard block.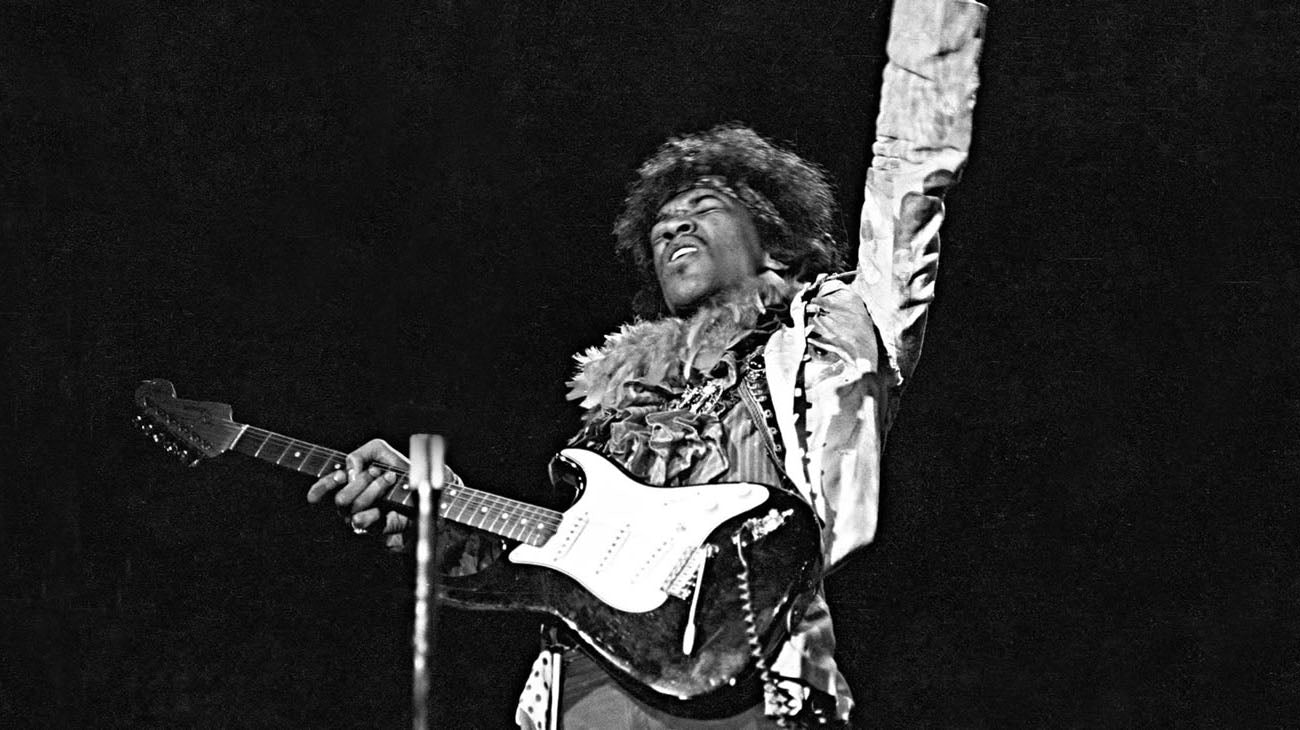 maestro
these are the players who inspire us