Regular price
Sale price
$49.00 USD
Unit price
per
Sale
Sold out
Country of Manufacture: USA
This upgrade eliminates the years of problems and frustration of a Bigsby Vibrato restringing. This is a polished stainless steel shaft that is counterbored for the string ball ends. Thread the string through the hole and up to the tuner. Works for all models and comes with retaining clip.
Not for licensed or import Bigsby-style vibratos.
Share
View full details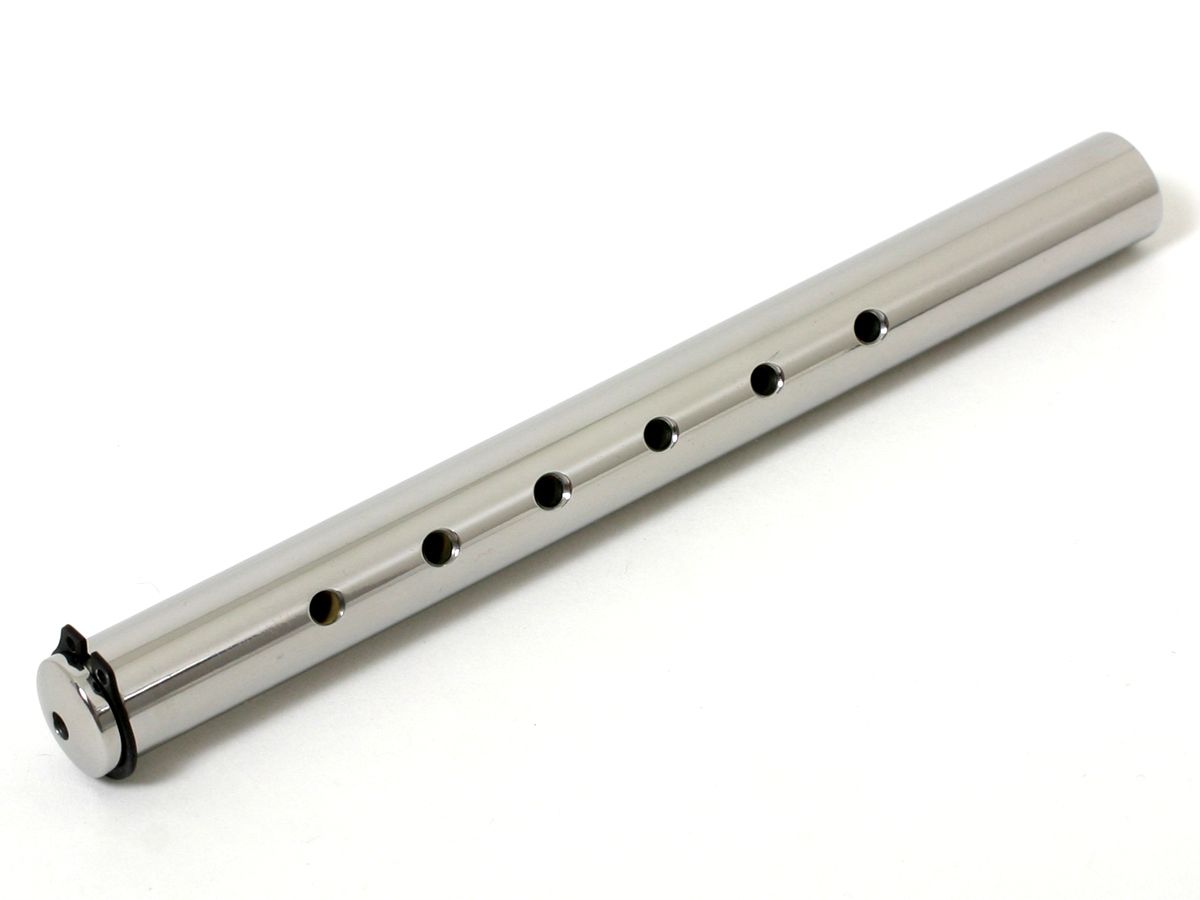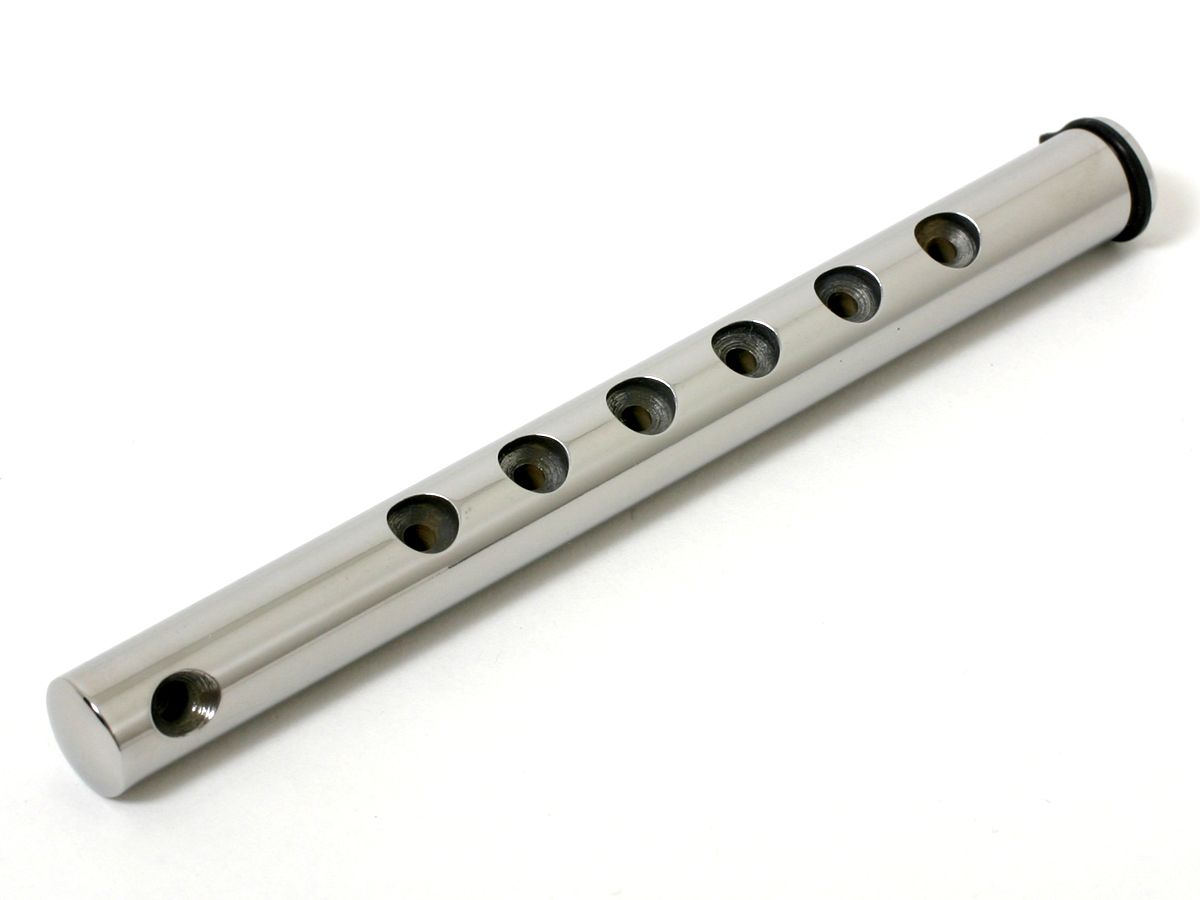 Ok
Bought it for a Guild Bigsby.
The shaft is about .366, but opening about .39
Shaft too loose and wobbly.
Ill save it to use on a Gretsch.
Worth every penny!
This is something Bigsby's should come with stock instead of the pins. Makes changing your strings an absolute breeze. I will never own another Bigsby without one.
No stringing headaches, easy and affordable upgrade
First, this string-through roller doesn't come with instructions, but there's a video online that walks you through all three B5 and B7 upgrades. Watch the video before attempting the instal!
As long as you've done that small bit of homework, swapping out rollers is a quick ( 5 minutes, max ) and simple job with minimum tools required. You don't even have to take the vibrato unit off the guitar, unless you're swapping the front roller, too. Just remove the strings, remove the swing arm by loosening the set screw with a #3 Allen wrench ( tool #1 ), remove the pins from the old roller with wire nips ( Don't cut! Watch video! ), swap the old roller for the Callaham and reattach the swingarm. Done.
Changing strings is a breeze, now. At $49, this upgrade is more elegant AND cheaper than a String Buddy and I don't get cold sweats over the thought of breaking a string at a gig.
Get one!
I'm an engineer, so quality and precision are key to me. This piece meets my expectations and improves and eases the function of string changes. Easy to install, too.
Easy install and use for total peace of mind
I had been dreading the eventual day my strings would break while using my bigsby and this product provided me the peace of mind while enabling the proper function of the arm. Installation was quick and painless and I recommend it to anyone who doesn't want to use a spoiler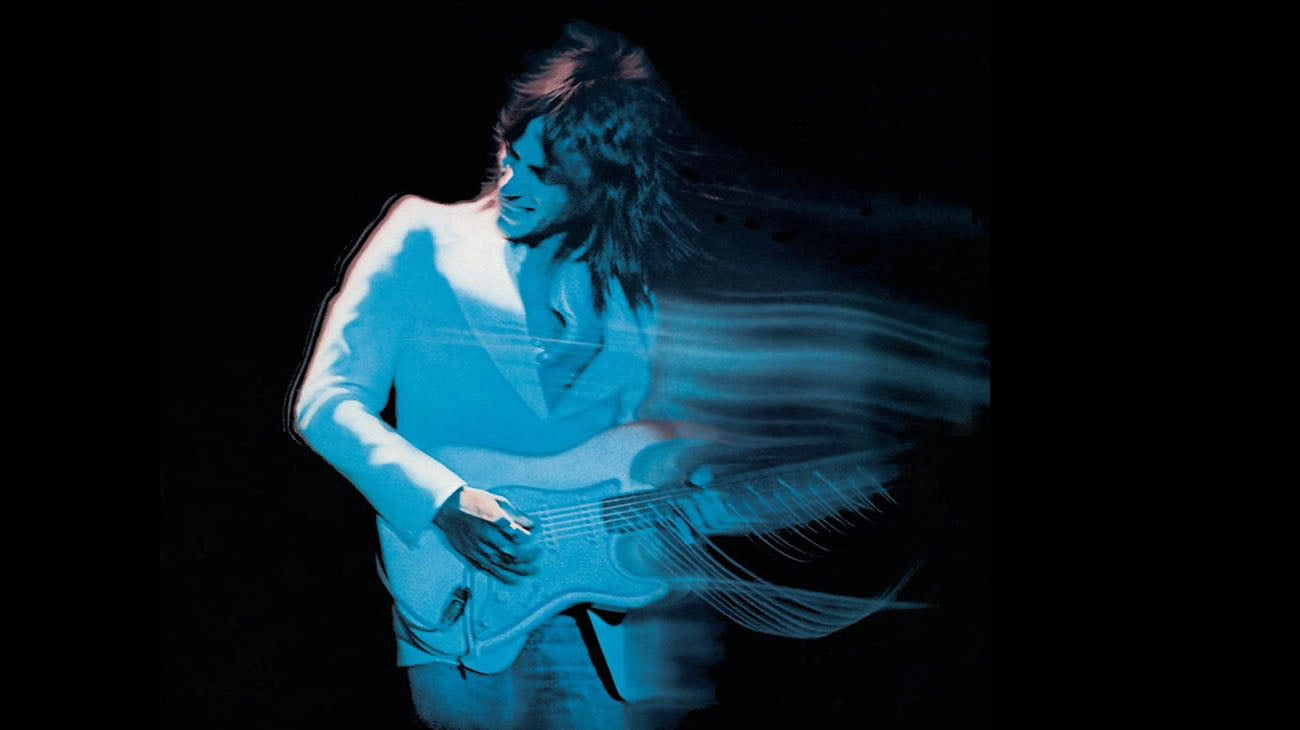 maestro
these are the players who inspire us