Regular price
Sale price
$6.99 USD
Unit price
per
Sale
Sold out
Split-Shaft (Push-On Knobs)
Knurled Shaft - 24 Teeth
3/8-32 UTS Bushing Thread
.250" Bushing Length (Mount to Pickguard or Control Plate)
Low Torque (Dimpled Back - Turns Easily)
We sell these pots individually, the image shows two so that you can see more detail.
This blender pot can be used to blend (combine) two pickups together, either a little or fully. Typically used in a Strat to allow the neck/bridge pickups together, like a Tele. Either pickup is selected with the 5-way, then the blender control blends in the other pickup. Because it's not acting like a switch (either on or off), you can get many subtle tonal shadings that would not be possible any other way.
This pot can also be used as a no-load tone pot. Fender's no-load pot behaves in exactly the same way, except that Fender's pot clicks into a detent in the full-clockwise position. Our pot does not have a detent, it utilizes CTS' low-torque design (making it easier to turn, like most Fender pots), which doesn't support detenting.
The best guitar pots we're aware of are made by CTS - this is the brand that pretty much every American guitar company has used since the 1940s. We order most of our pots directly from CTS and have them made to our specs.
Share
View full details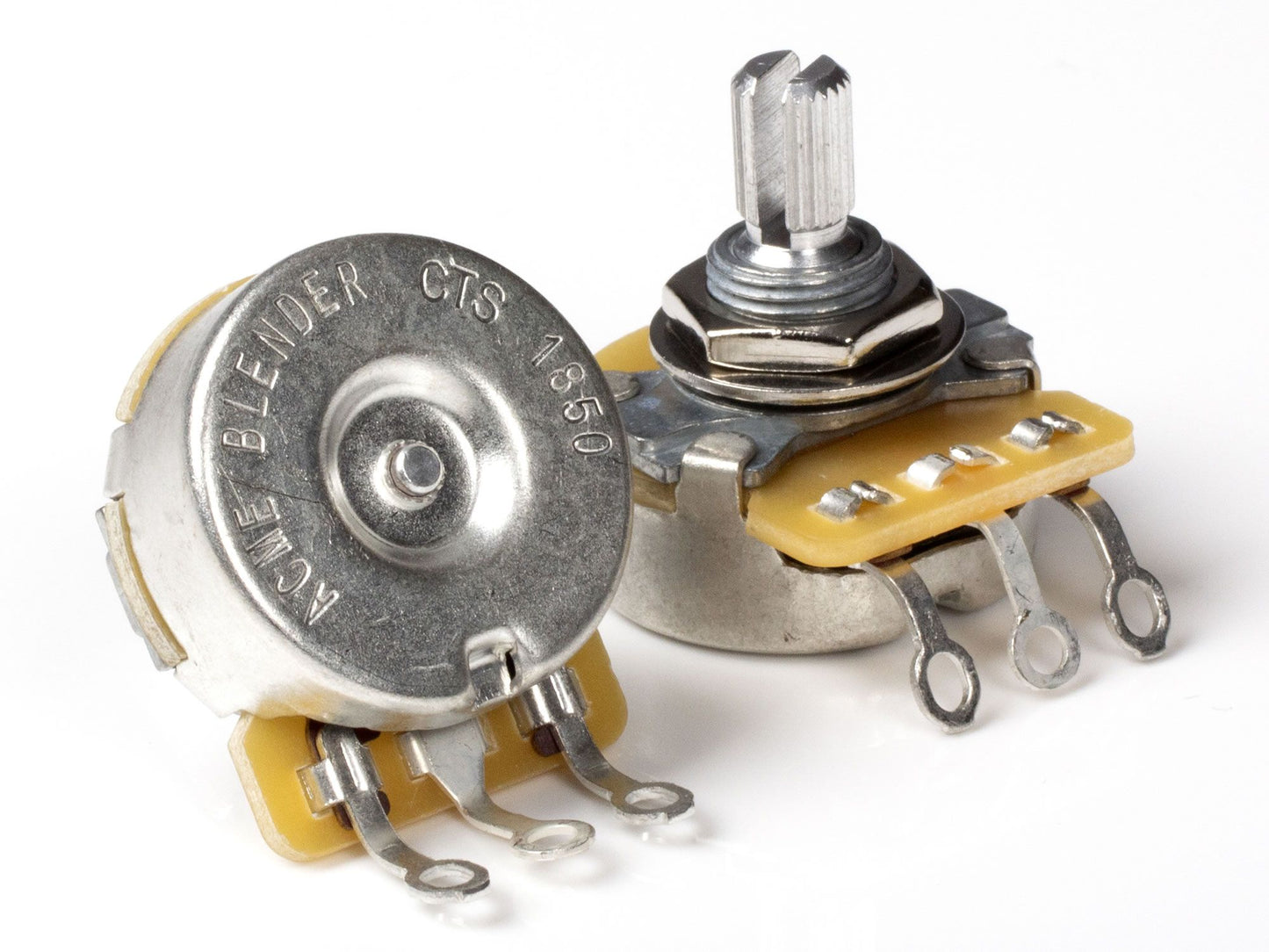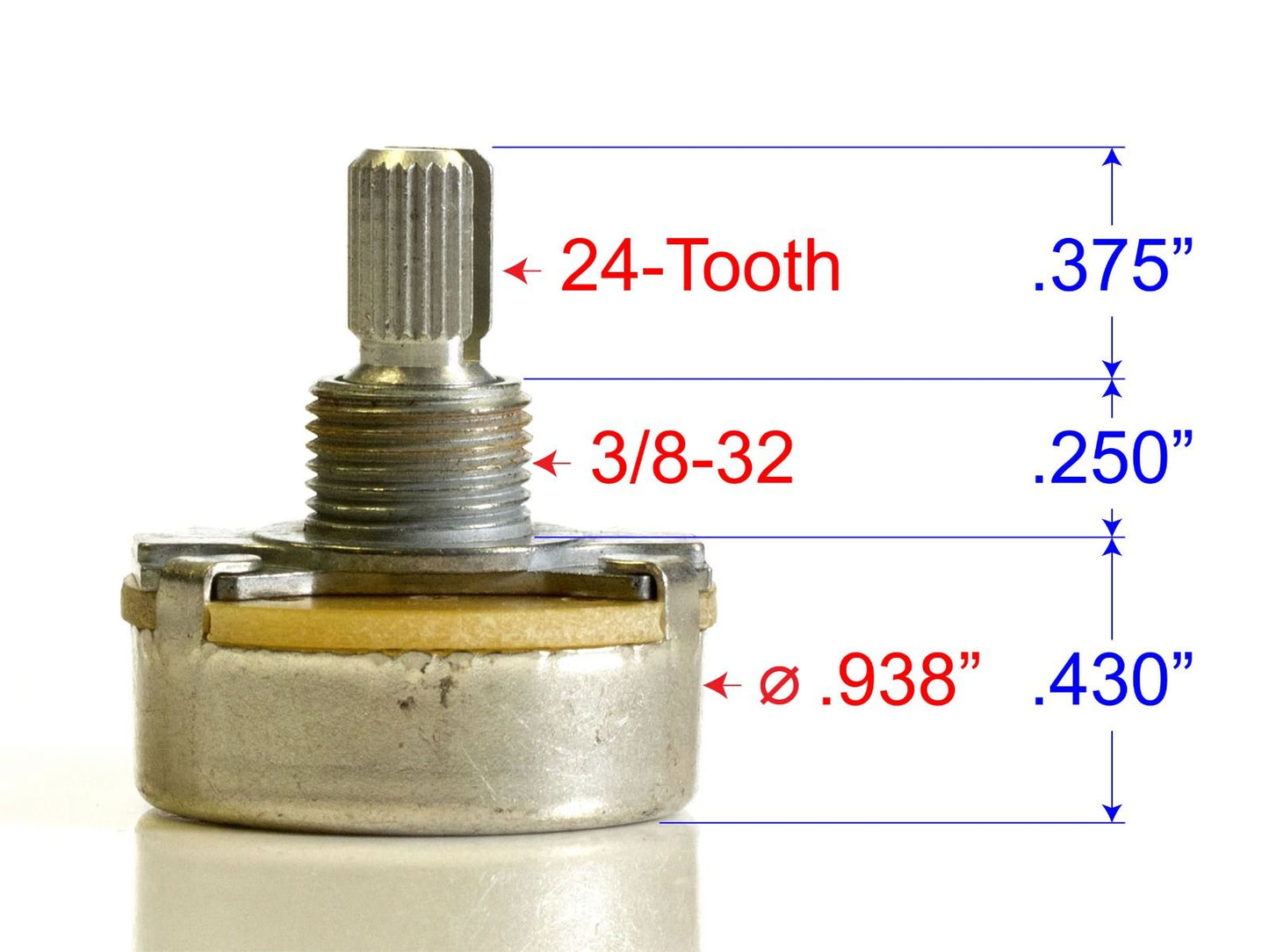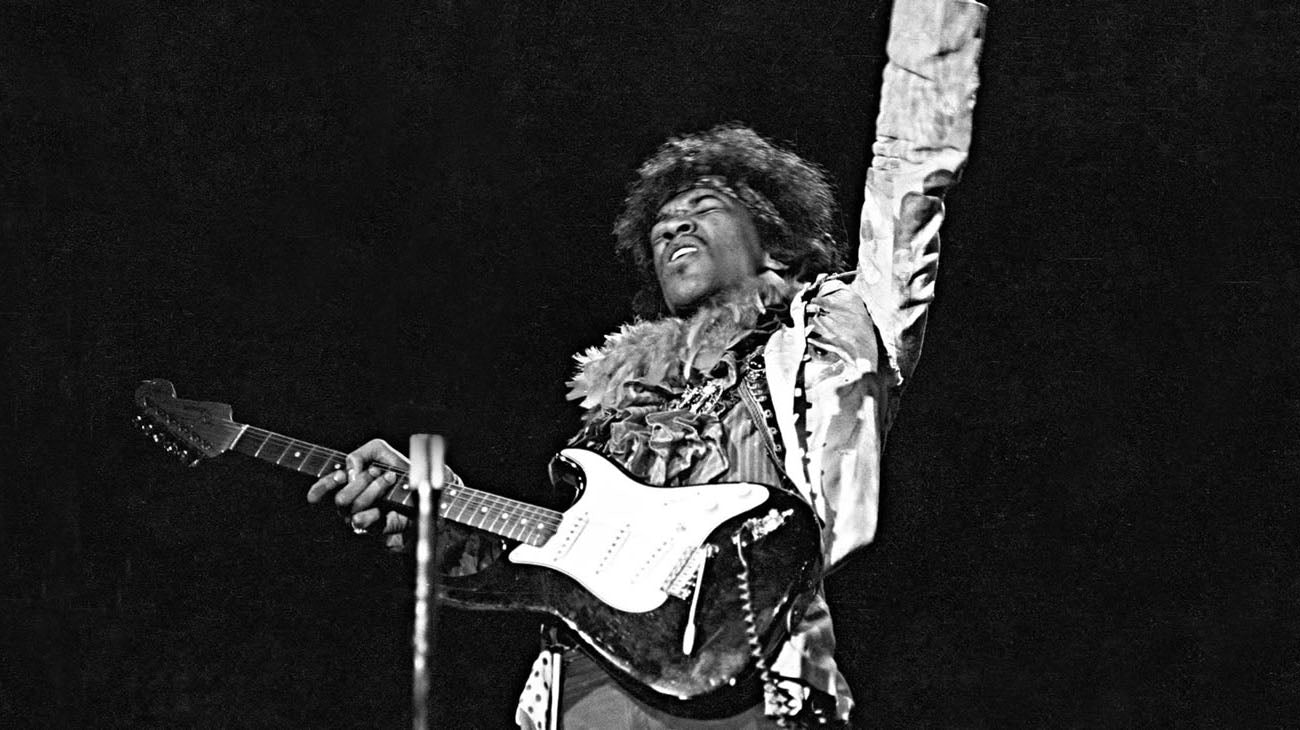 maestro
these are the players who inspire us