Regular price
Sale price
$25.19 USD
Unit price
per
Sale
Sold out
500k audio taper (logarithmic)
Split, knurled shaft (24 teeth), for push-on knobs
3/8-32 UTS bushing thread
.500" bushing length, long enough for rear-routed guitars
Low torque (dimpled back - turns easily)
Set of four CTS pots for Gibson-style guitars, appropriate in almost any Les Paul, ES-335, SG or similar guitar. 500k audio, 24-tooth knurl. Four standard pots with .5" bushing lengths, for rear-routed applications. Long enough to get through a guitar top, but still shallow enough to fit in an ES-335 or SG.
Which Ones Are Volume and Which Tone?
The four pots are identical, use any two for volume and any two for tone. Almost all Gibsons made since 1952 have used four 500k audio-taper pots - the same pots are used for both volume and tone. There have been exceptions, Gibson has experimented with 300k pots, linear taper pots, etc. But the majority of Les Pauls, ES-335s, and SGs have come with four 500k audio-taper pots, like the ones in this kit.
Are These Pots Long or Short?
These names are thrown around indiscriminately, they are not definitive. Common bushing lengths for guitar pots are 1/4", 3/8", 1/2", 3/4". The pots in our kit have 1/2", not 3/4" bushings. Les Pauls originally used 3/8" pots, but Gibson started using 3/4" in the late 1970s for a couple of reasons, primarily for manufacturing expediency. If you have a Les Paul that has the pots mounted on a metal plate, and if you want to keep the plate in there (for most Les Paul owners it serves no useful purpose), then our pots are not long enough, you'll need 3/4" pots.
Share
View full details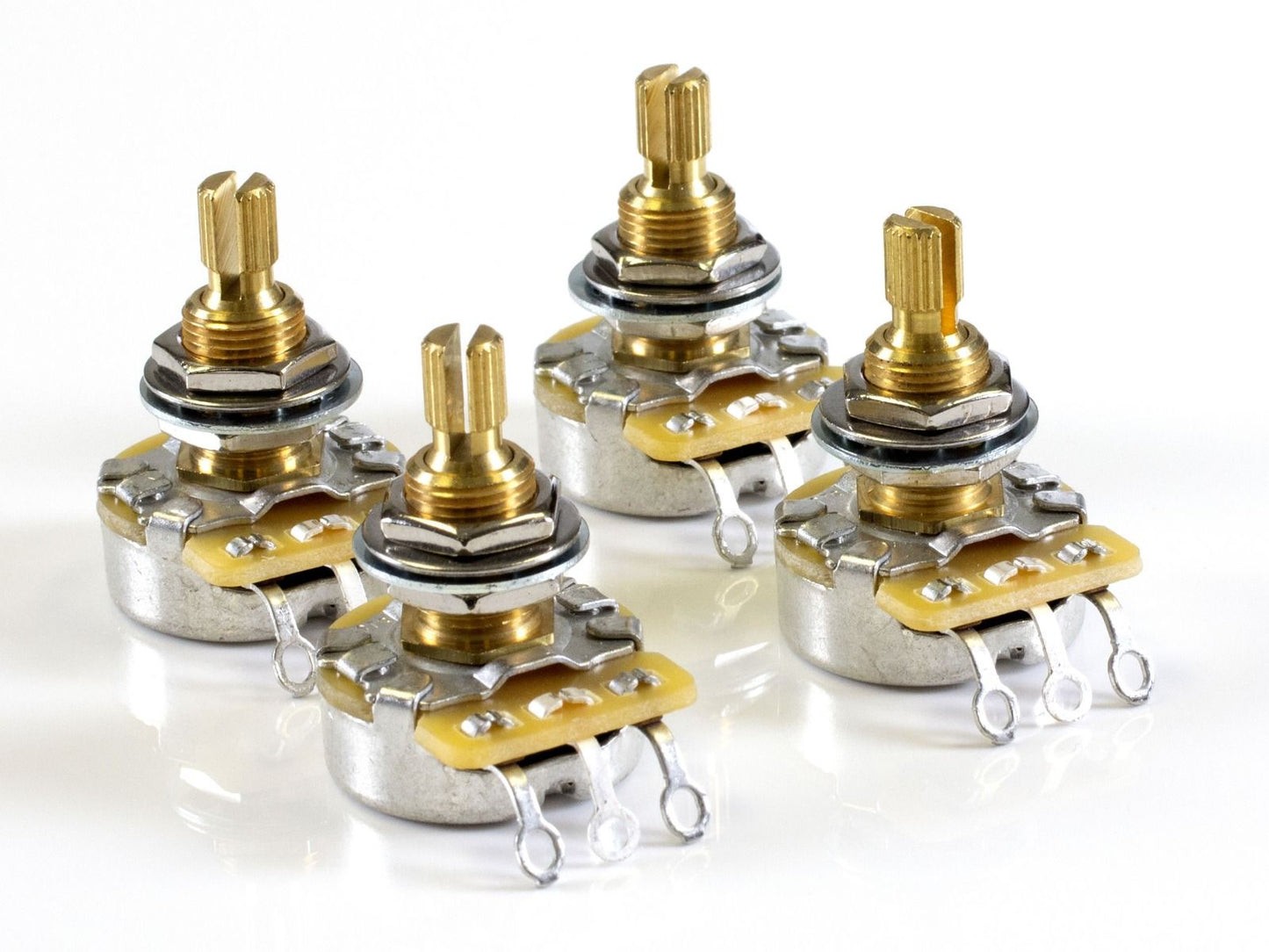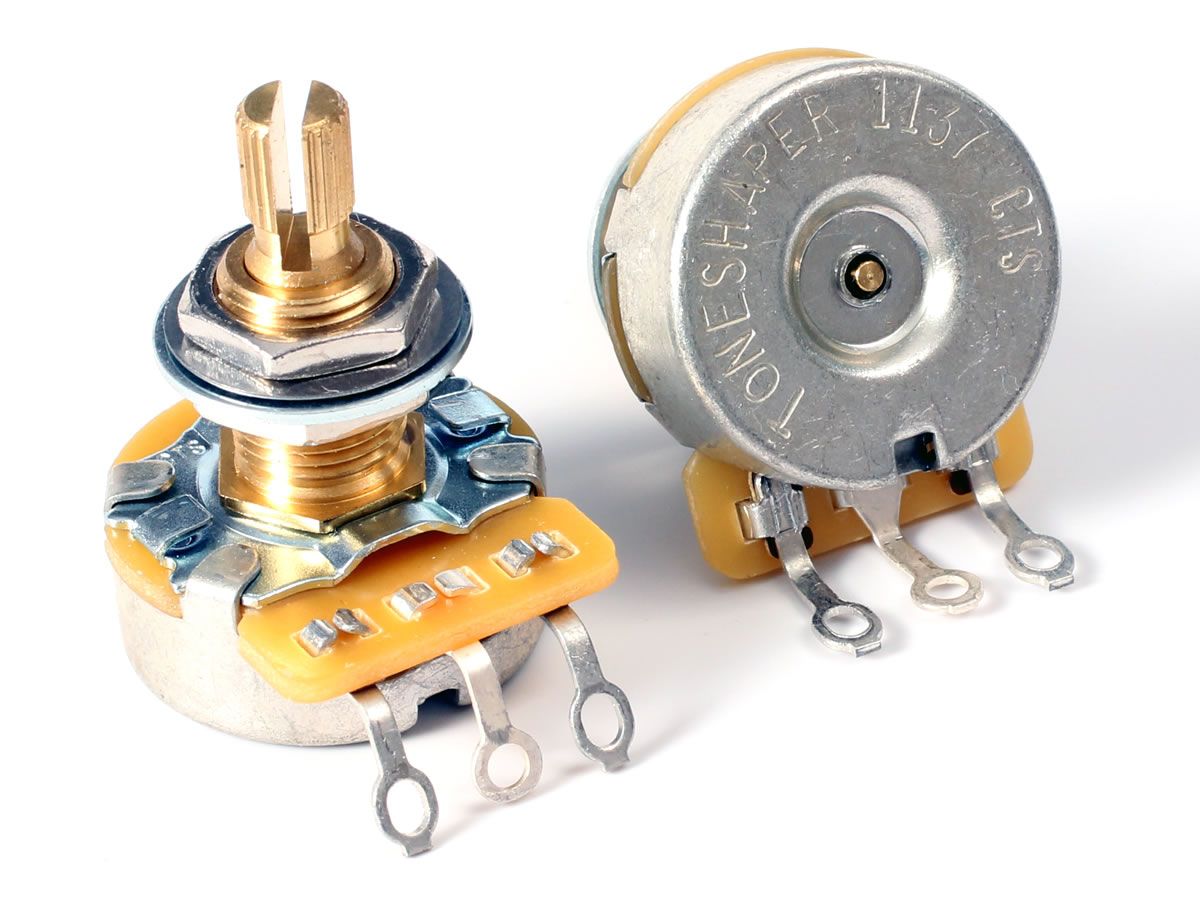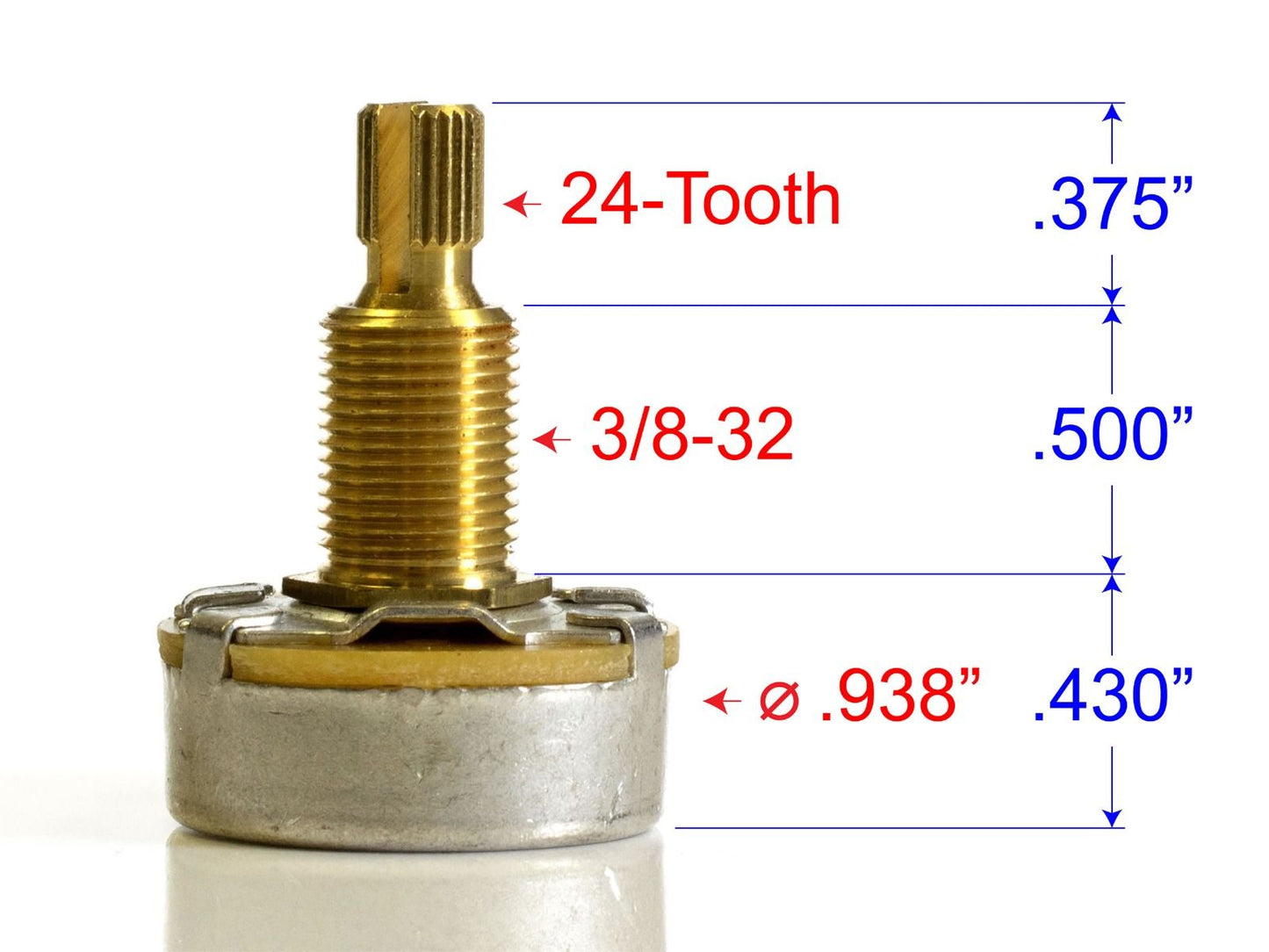 CTS are my # 1 choice in pots.
While some sellers may send you linear pots labelled as audio, Tone Shaper sells you the right items. It is well accepted that CTS pots are on the top of the list as far as guitar wiring is concerned, and though I have used Bourns as well as much more pricey pots for military application, I favor CTS in my builds.
CTS Pot Pack for Gibson, 500K Audio, 2 Volume, 2 Tone
CTS pots
This is the 2nd time I've bought pots from Toneshaper. 1st time was through Amazon. I highly recomend going through Toneshaper directly. The service was faster and accurate. The pots are as advertized and perform very well. In combination with the new caps it increased the tonal range and brightened my Les Paul. I'm very please with both the parts and the service.
Not good quality. Pots hung up and were not consistent.
Not good quality. Pots hung up and were not consistent.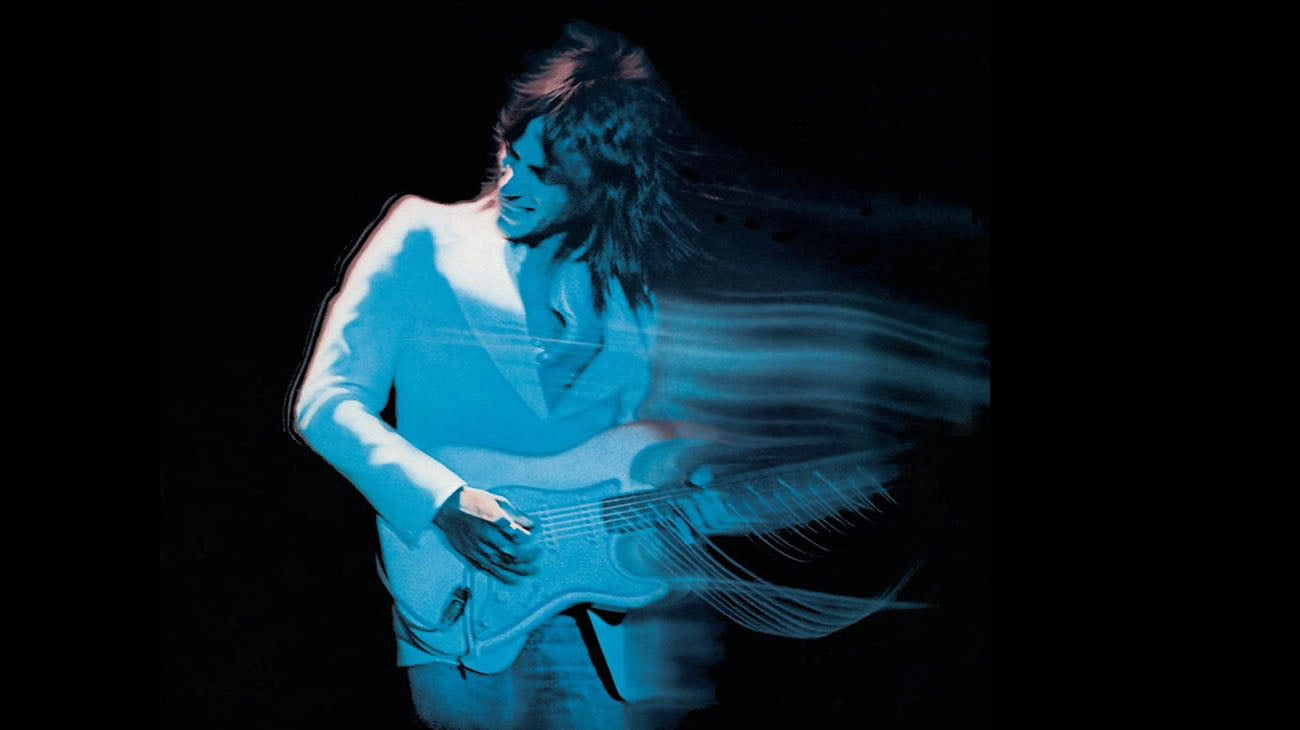 maestro
these are the players who inspire us