Regular price
Sale price
$66.89 USD
Unit price
per
Sale
Sold out
Genuine Fender locking tuners. Locking knob on rear of tuners allows for extremely quick string changes, as the string is inserted through the post, pulled taut by hand, then the locking knob is tightened. Then only 1/4 to 1/2 rotation of the tuner post will have the string at pitch. No more wrapping the string around and around the tuner post to get it to pitch.
Guitars with a tremolo will also benefit from increased tuning stability. The graduated heights of the string posts will eliminate the need for string trees in many cases, reducing friction in the string paths, and helping the strings return to pitch when using the tremolo. And the elimination of string wraps around the tuner posts reduces the chance of tuning instability caused by unnecessary slipping of the wraps.
Fender's signature 2-pin mounting allows the tuners to be mounted to necks with this feature in minutes using only a 10mm wrench or socket. Super easy!
Share
View full details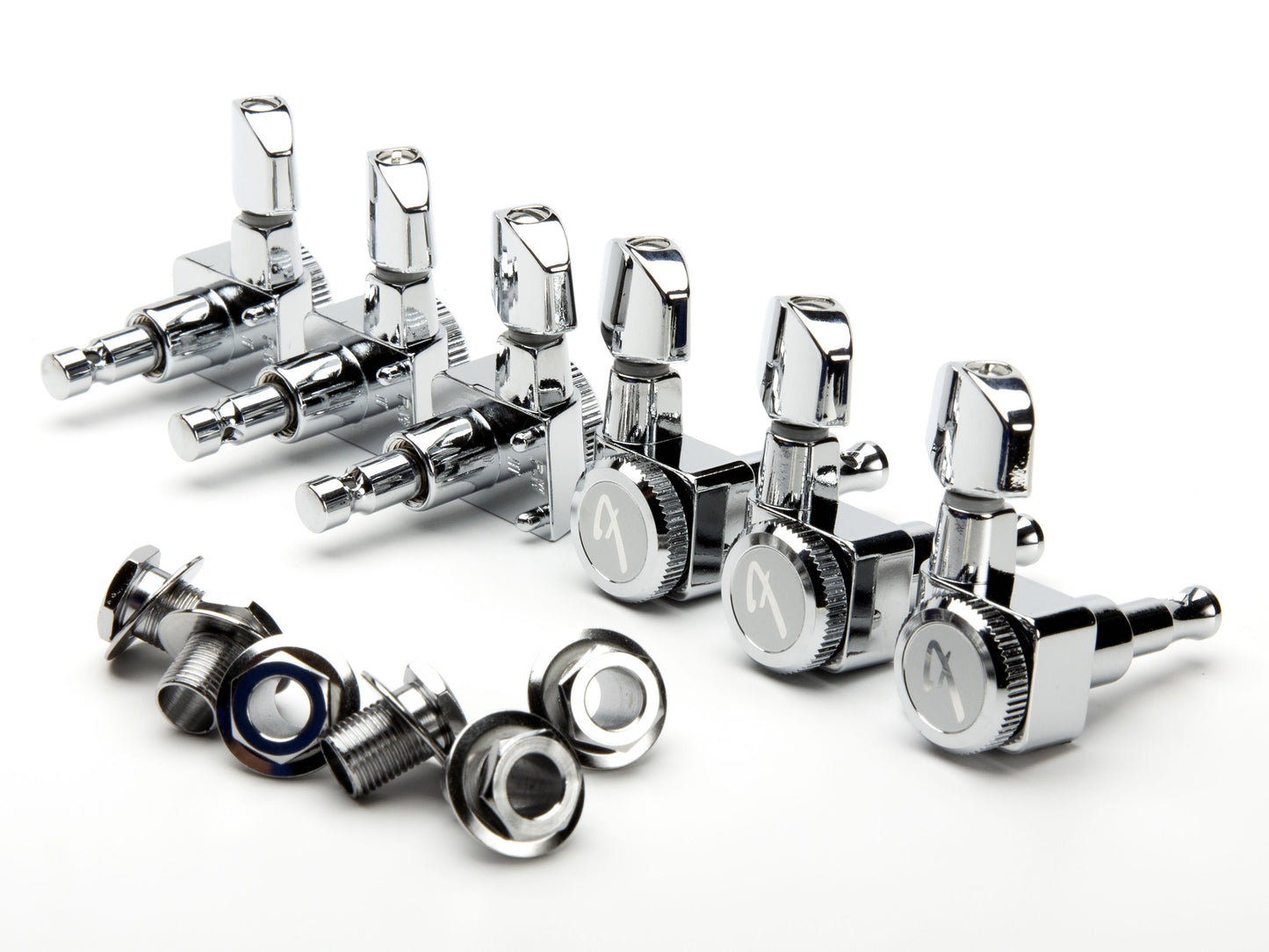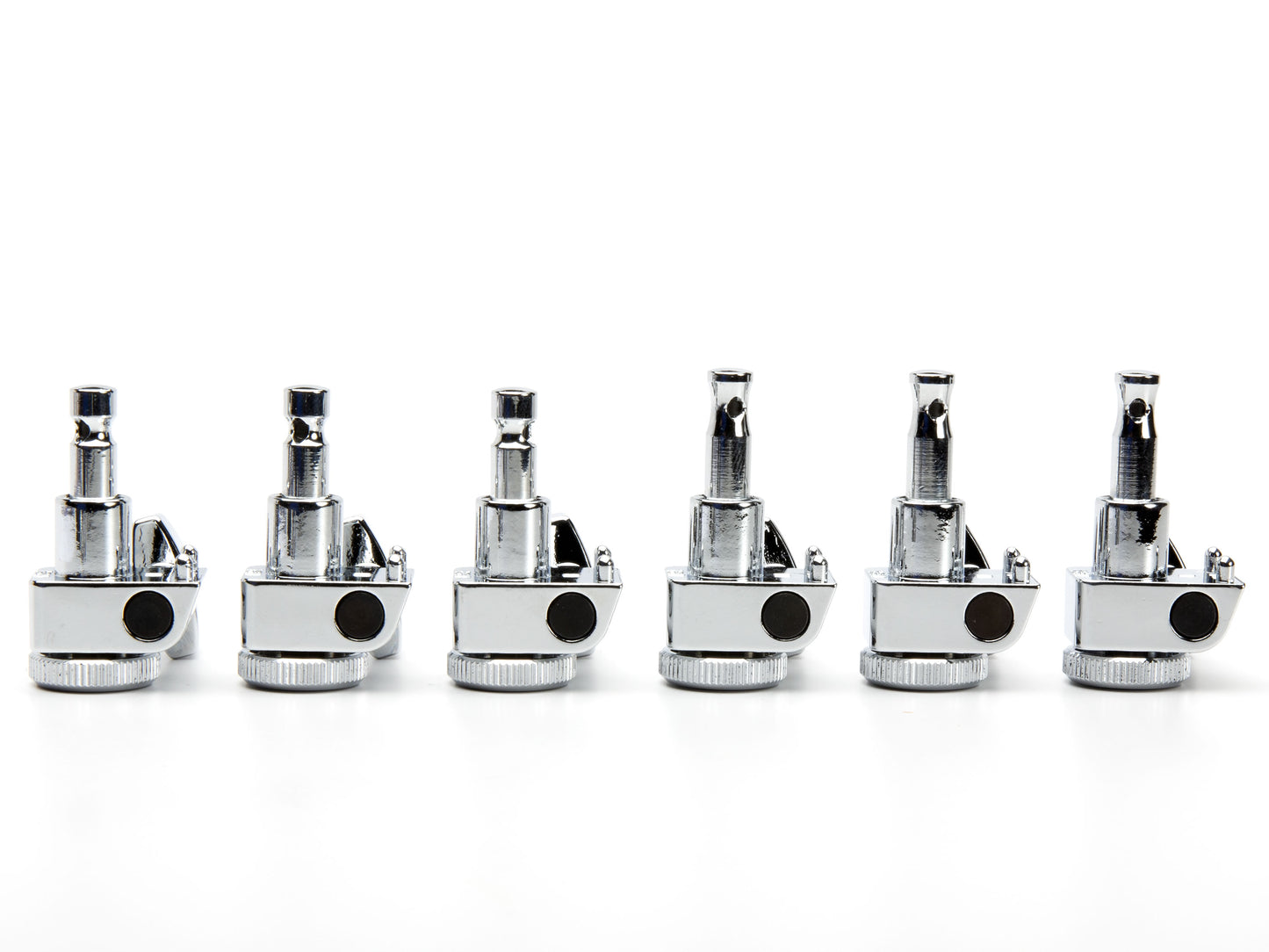 Fender Locking Tuners, Chrome (Set)
Great set of upgraded tuning machines to replace stock ones on a Squier Stratocaster. I had to fill the old alignment pin holes and re-drill new ones as the Fender set is a bit wider. Overall, very pleased with the new locking tuners, and they should last a very long time.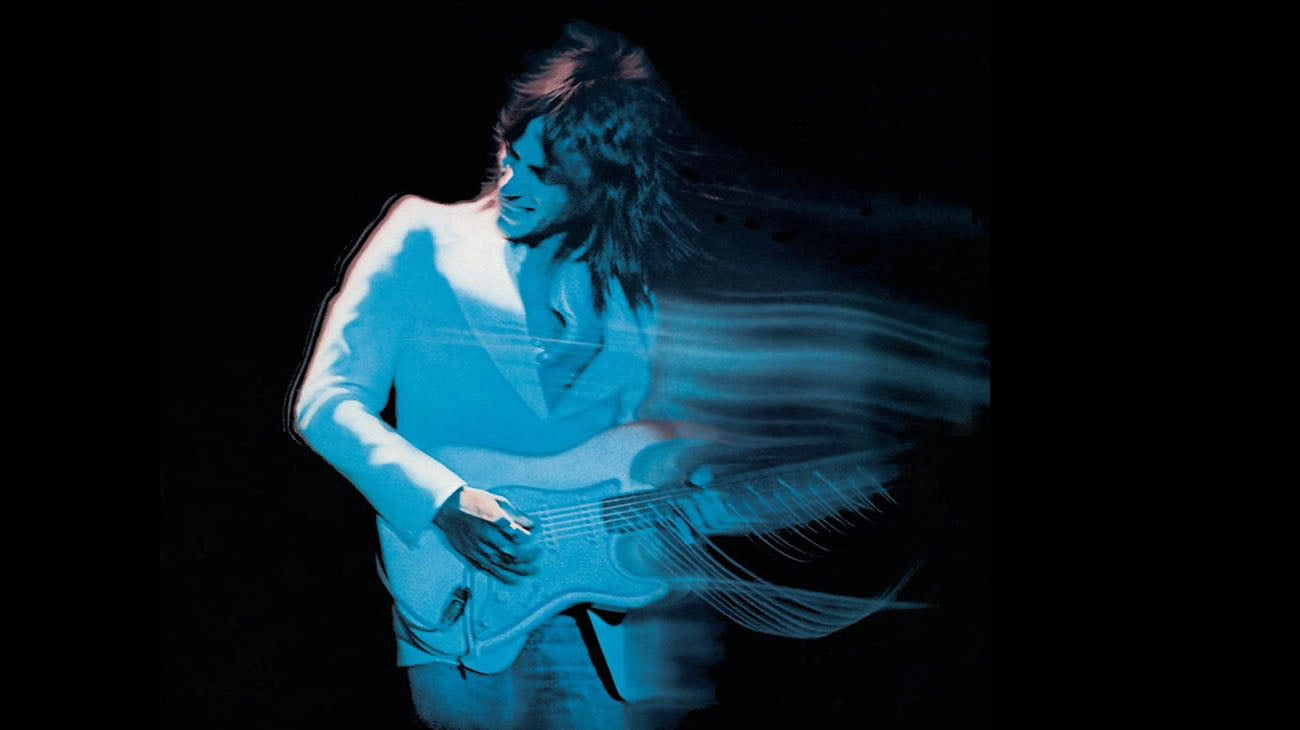 maestro
these are the players who inspire us