Regular price
Sale price
$77.99 USD
Unit price
per
Sale
Sold out
This is the traditional Tele bridge, made in house by Fender since 1950. Of course the major problem with this bridge since the beginning is that the traditional saddles were not compensated, so the guitar's intonation could not be adjusted properly and chords could not be played properly in tune up and down the neck.
Many players compensated for this by pulling chords into tune as a function of their playing - people like Redd Volkaert speak about pulling this string or that when playing certain chords to get the chord in tune, and this just becoming part of their muscle memory.
But the better option is just to address the intonation problem by providing for proper compensation. We've done that here with the addition of the Callaham compensated saddles.
Callaham calls these saddles "enhanced vintage" because they're compensated (that's the enhanced part), but they retain the vintage look (three saddles, not slanted). It looks like a traditional bridge from 10 feet, except these saddles are stainless steel, and the guitar plays in tune! Just what you want.
Stainless mounting screws are included.
Share
View full details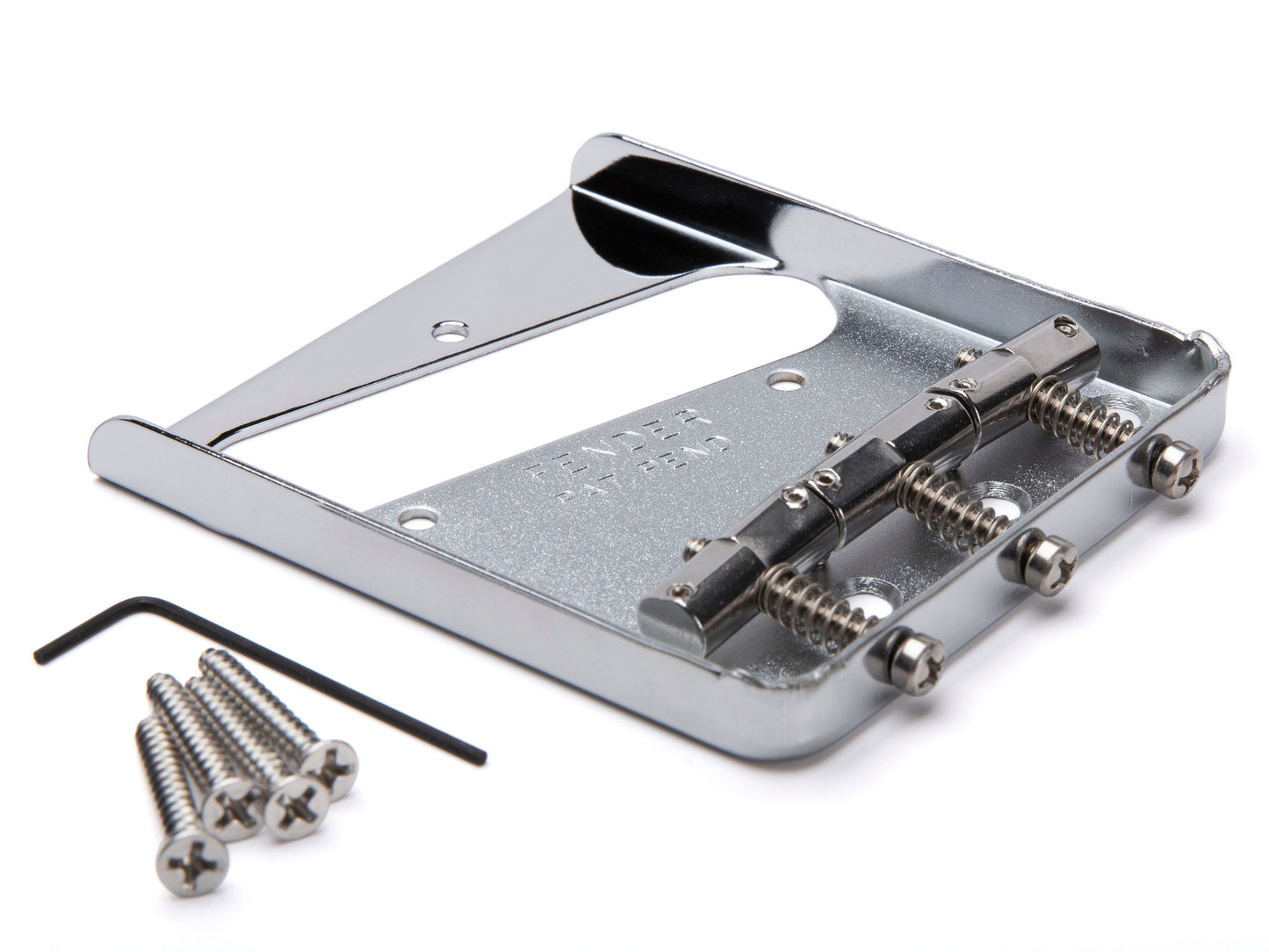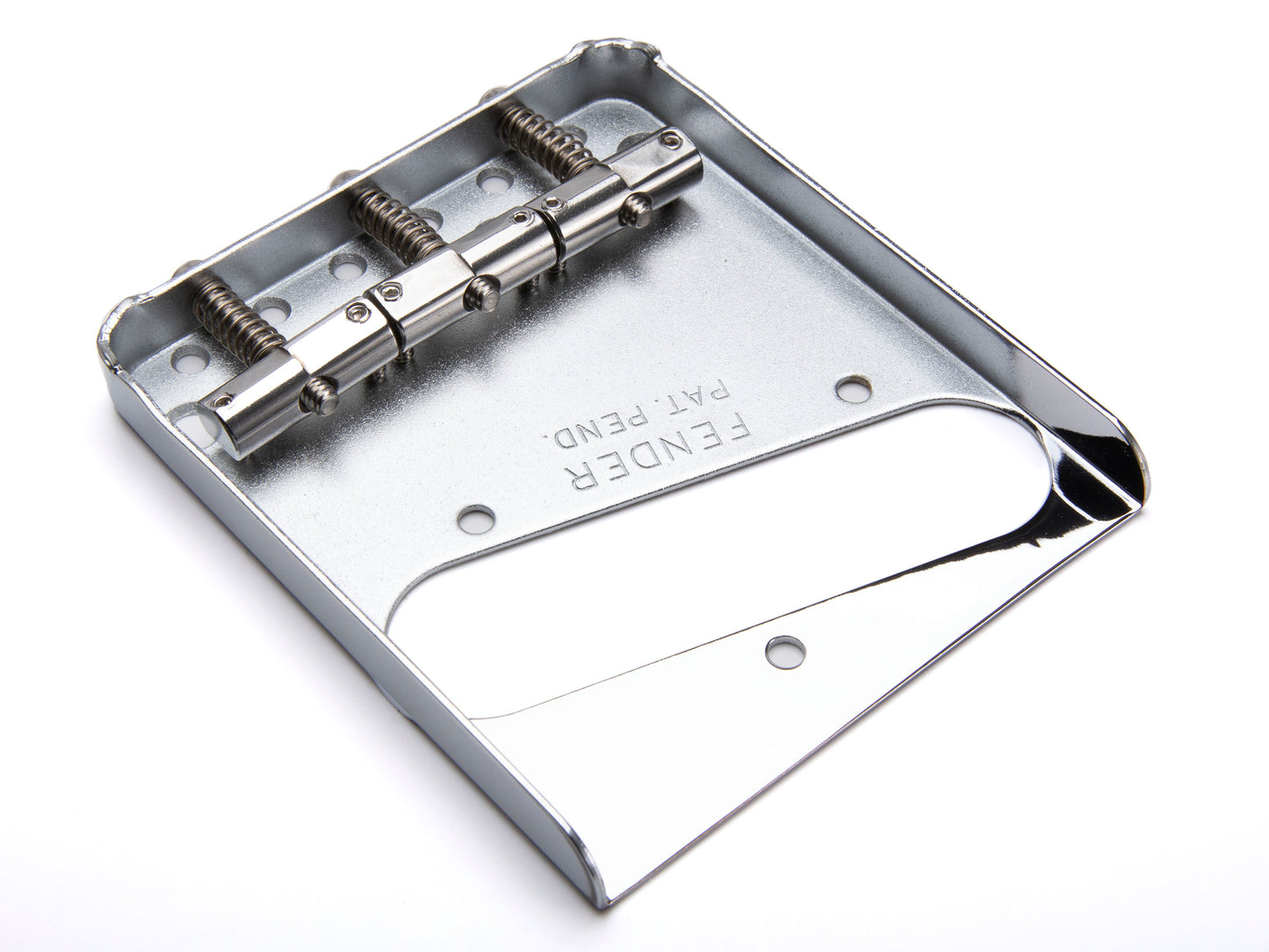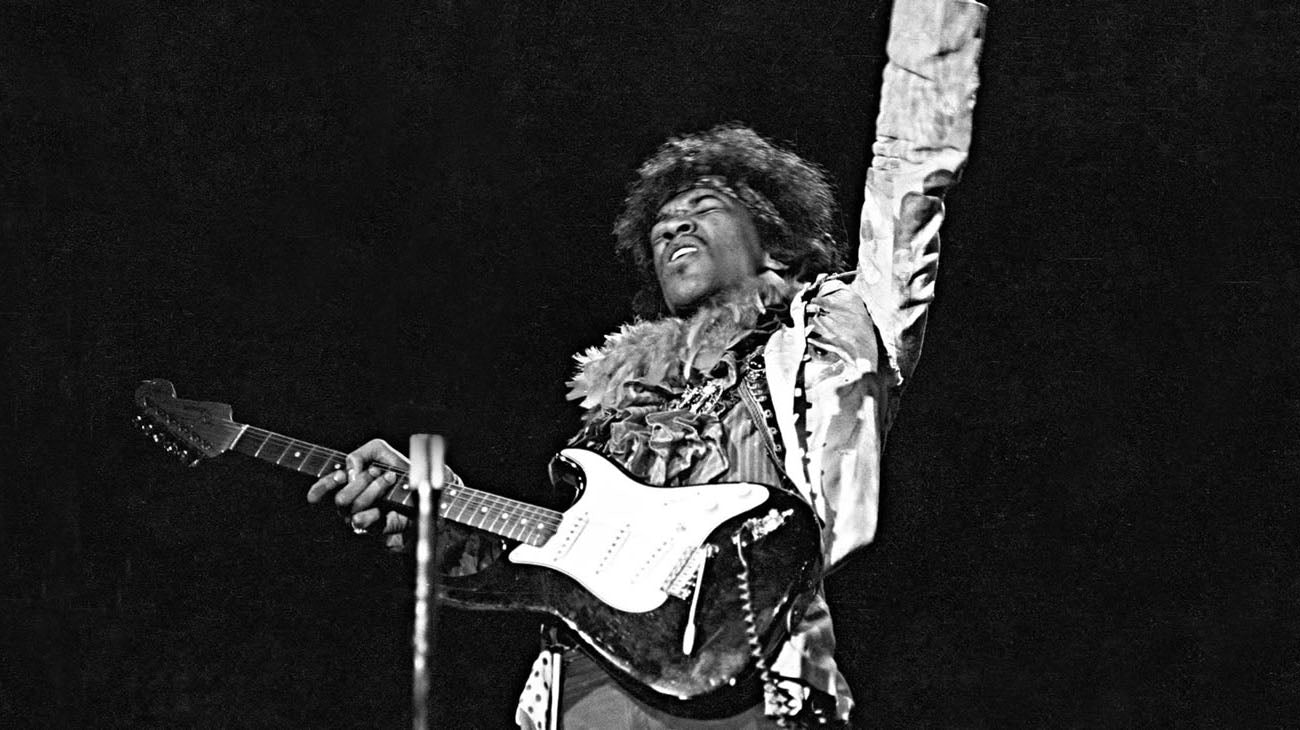 maestro
these are the players who inspire us