Regular price
Sale price
$0.59 USD
Unit price
per
Sale
Sold out
Cloth push back wire, 22AWG. This type of wire is sometimes called push back wire because its textile insulation can be pushed back rather than stripped. That said, we prefer to strip it.
Price shown is per foot, add as many feet to your cart as you'd like. If you add 50 feet or more, 20% will be deducted from the price. If you add 100 feet or more, 30% will be deducted.
This is the wire that pretty much everyone in the industry uses: Fender, Gibson, Duncan, Fralin, etc. Textile insulated wire used to be the norm in the 1930s and 1940s, but it's tough to scare up today. Fortunately the company that's been making it for half a century is still making it, and here it is!
The wire is 22 AWG 7/30, meaning it's seven strands of 30 AWG wire twisted together, so the overall wire gauge is 22 AWG. We take the extra step of ordering it with a tinned overcoat, meaning that the twisted wire is run through a tin bath, locking the seven strands together. This not only makes the wire easy to solder to, but also makes it hold its shape extremely well. Once you get the hang of it, you can really turn out some beautiful wiring with this wire!
Share
View full details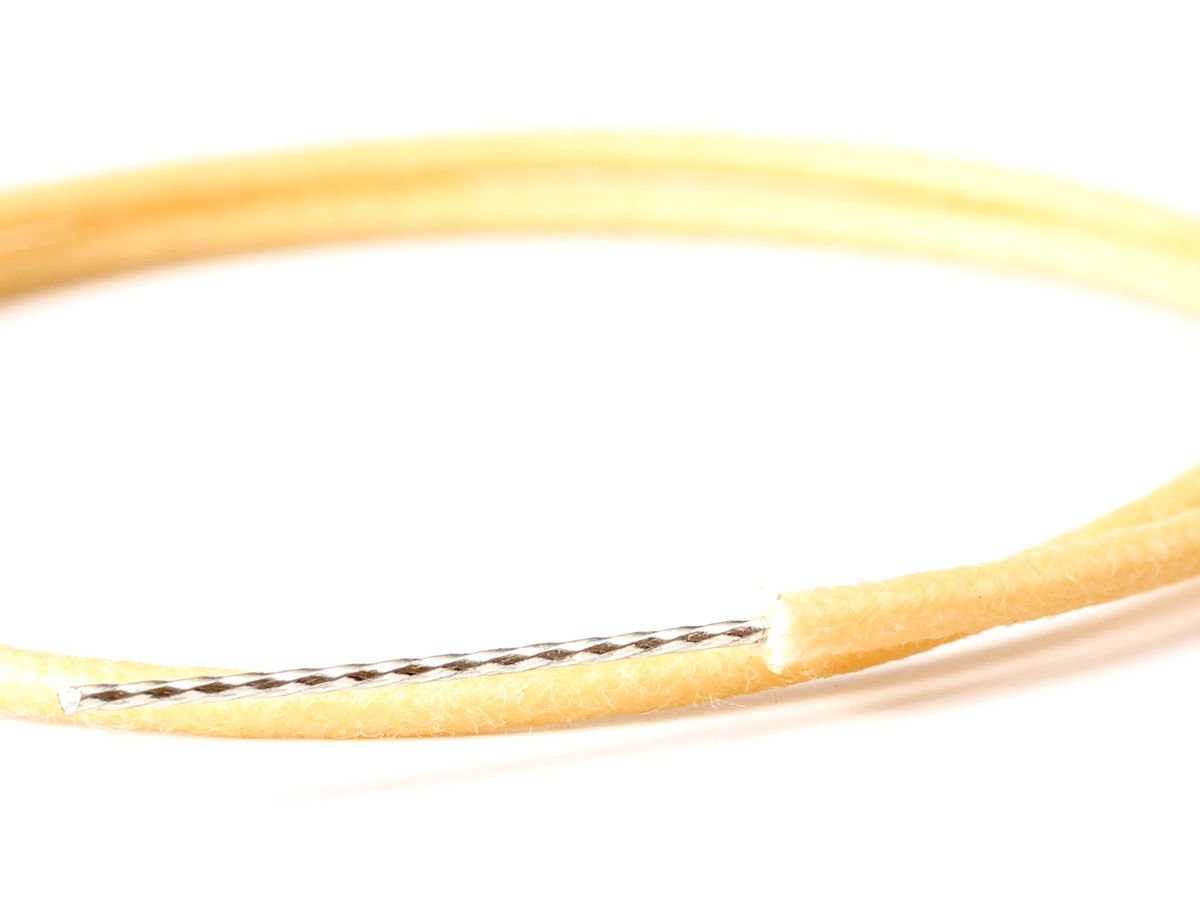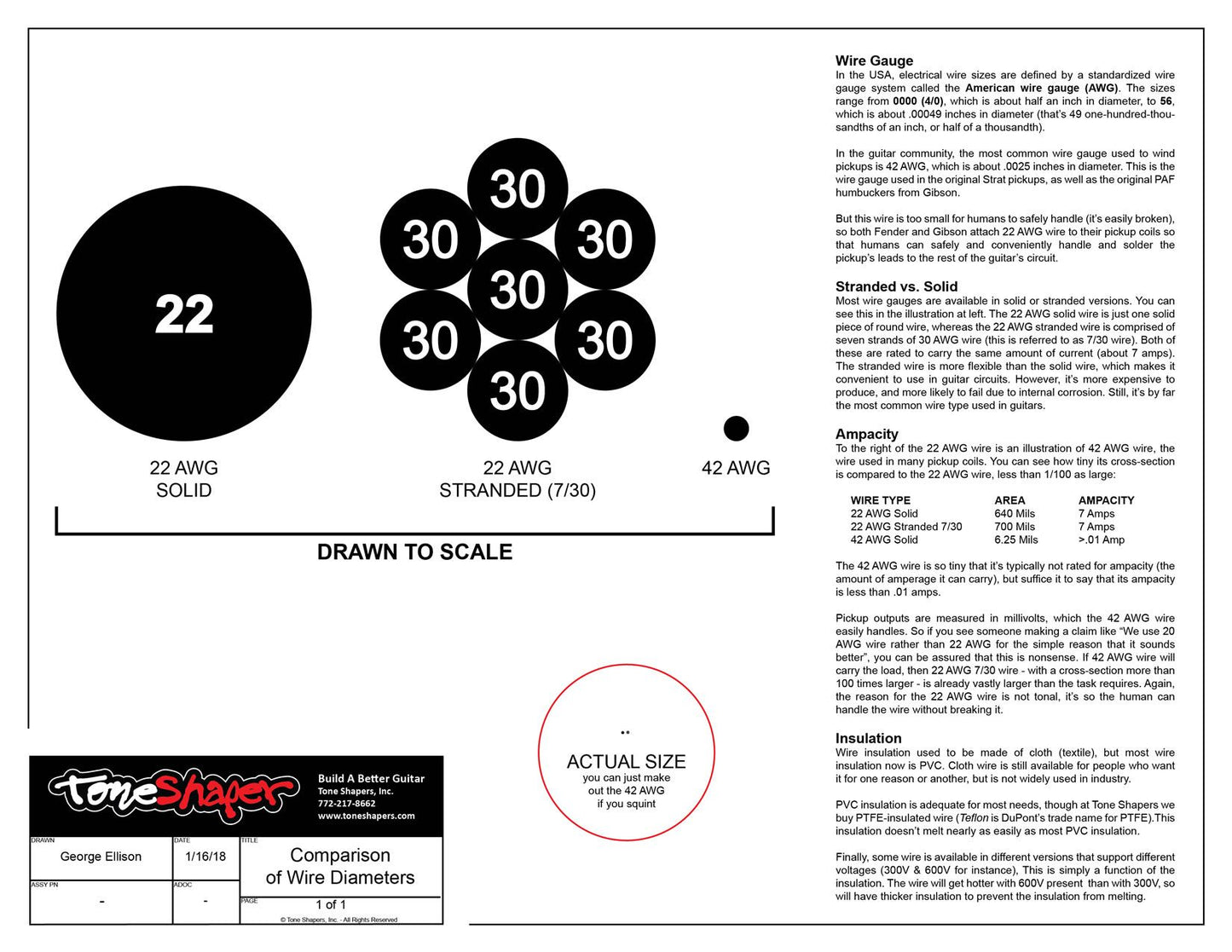 Good quality
Vintage looks, great quality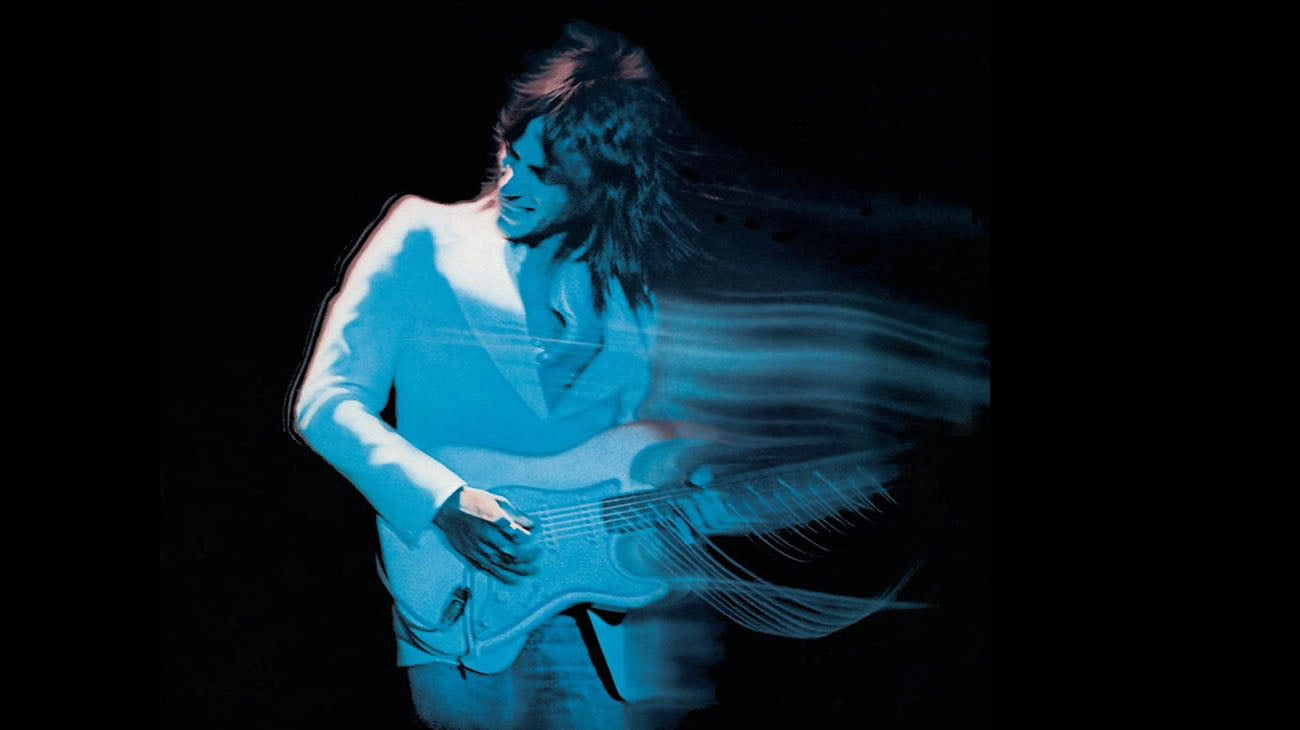 maestro
these are the players who inspire us