Regular price
$220.00 USD
Regular price
Sale price
$220.00 USD
Unit price
per
Sale
Sold out
Discover what your Tele has been missing with Fralin's best-selling Telecaster pickups. Blues Specials feature a 5% overwind that emphasizes the midrange while taming the high-end for a warmer, thicker Telecaster tone that still sounds like a Tele. Built with all USA-made parts, you can take pride knowing Lindy designed his Blues Specials with the highest quality materials available.
It starts here: Fralin's manufacturing process allows them to achieve unparalleled quality control. Blues Specials consist of local fiberboard and USA-made alnico 5 Magnets. Fralin winds each pickup by hand, one at a time, then they wax-pot the pickup to prevent microphonics and preserve the pickup for years to come.
If you're looking for balance – not too bright, not too dark - this set is for you. While playing clean, Blues Specials sound thick and creamy with open and clear highs and a thicker midrange. The overwound coil tames your highs and bumps your midrange – more than the Stock Tele Pickups, while you can still expect a traditional Tele tone. With distortion, you can expect a light compression, low-end growl, and a medium attack. Single notes sound thick and round, while chords have a full tone with an early breakup. Finally, Blues Special Pickups are for you if you're looking for more output from your current pickups, but still want to keep that traditional Tele tone. You'll wonder why you didn't make the switch earlier!
FEATURES
5% more coil than Fralin's Stock Tele set for a warmer, thicker tone
Modified Fender specifications, optimized for output
"Hybrid" magnet stagger accommodates flatter fretboard radii found on many modern guitars
High output, but still has Fender sparkle
Compensated Bridge for even volume across all pickups
USA-made Alnico 5 Magnets for optimal tonal balance and output
Hand-built fiberboard Bobbins for unrivaled quality control
Backed by Fralin's 10-Year Warranty on manufacturing defects
SPECIFICATIONS
7.8k neck DC resistance (neck reads higher due to 43AWG wire, outputs are compensated)
7.3k bridge DC resistance (bridge has black wax - black string - as shown)
Neck Polarity: Counter Clockwise Coil Direction, North To Strings
Bridge Polarity: Clockwise Coil Direction, South To Strings
Wire: USA-Made 42 / 43-Gauge Single Poly Nylon
Magnet: USA-Made Alnico 5
Recommended Pot Value: 250K
Share
View full details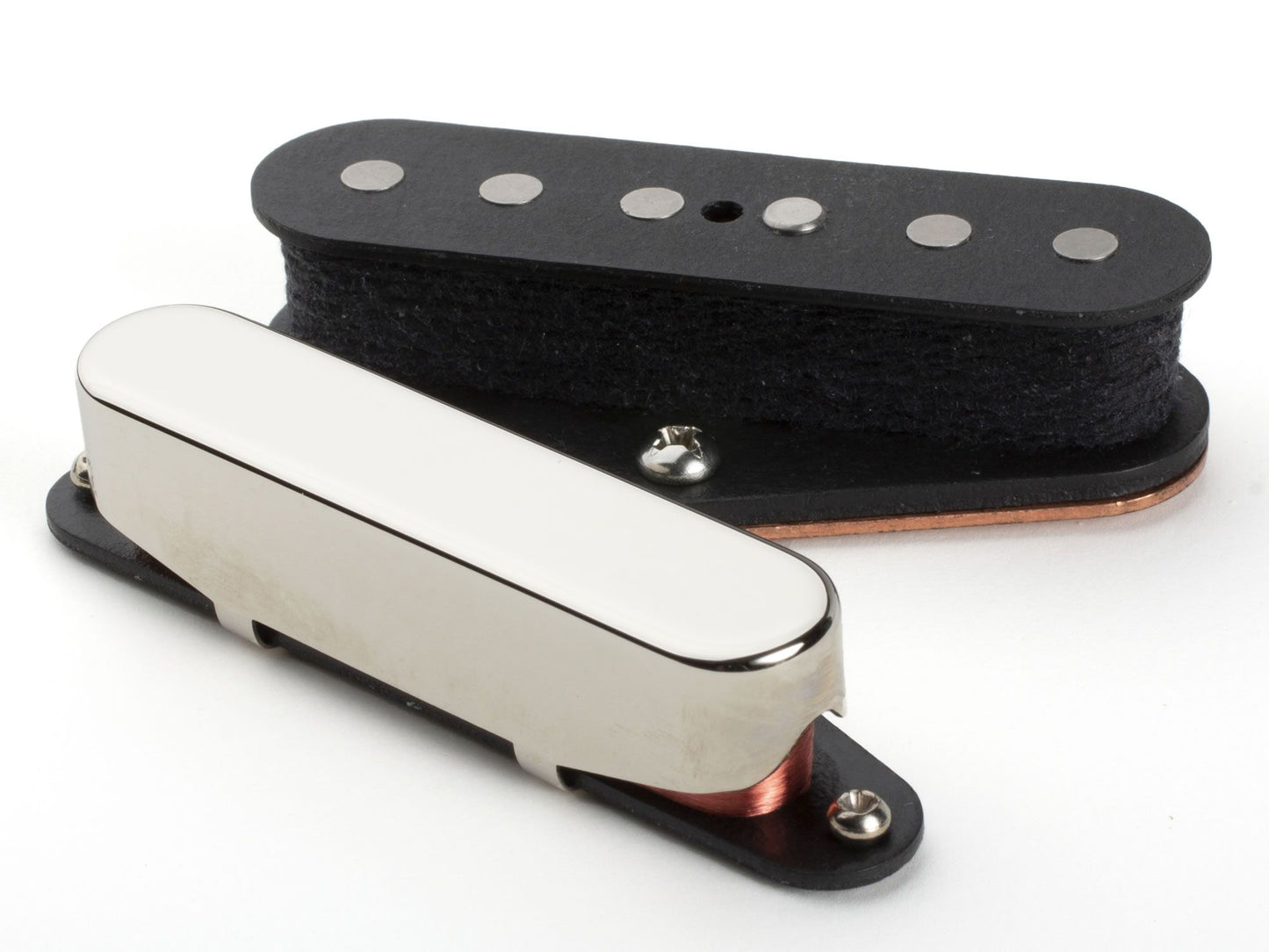 really nice set
I really like this set of pickups, not to hot and not overly bright. Set is balanced well and once height to strings was set they are about the same loudness. Installed them in a Sire T7 it now sound like a expensive guitar.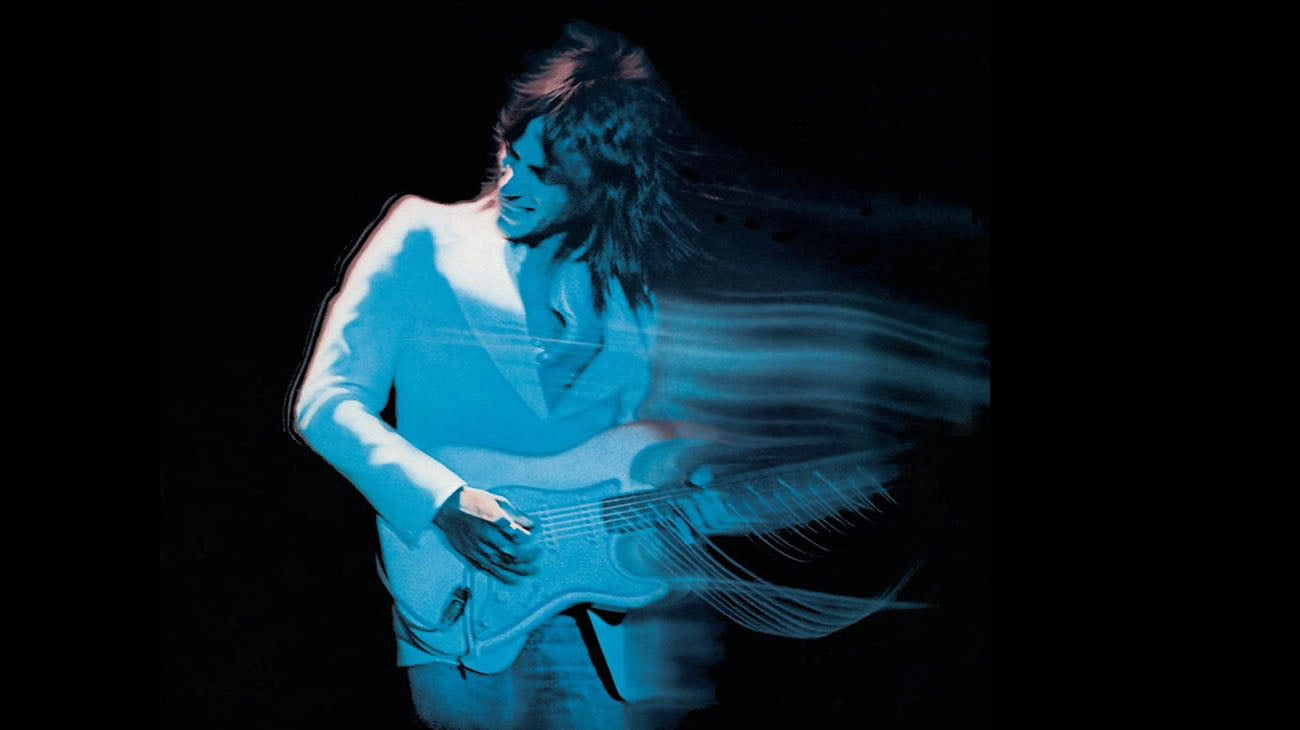 maestro
these are the players who inspire us