Regular price
Sale price
$14.69 USD
Unit price
per
Sale
Sold out
250k Audio Taper (Logarithmic)
Solid-Shaft (Setscrew Knobs)
.250" Shaft Diameter
3/8-32 UTS Bushing Thread
.250" Bushing Length (Mount to Pickguard or Control Plate)
Low Torque (Dimpled Back - Turns Easily)
Our CORE pots are the only pots of their type. Based on our conventional top-quality CTS pots, we've made our CORE pots solder-free. Simply insert a wire into the slot and tighten with the included screwdriver. Voilà! Connection made.
This allows the pot to be used in any wiring scheme where a conventional pot would be used. The screw-down terminal block that holds the wires makes for a secure connection that is tonally identical to soldered pots (believe us when we say that the electrons are just as happy to flow across a mechanical connection as a soldered one).
You'll have our CORE pots installed and connected in minutes instead of hours, and you'll never again have that messy solder all over the back of your pots. Use them over and over!
And check out our full complement of accessory items for use with these pots, including tremolo claws, jacks, tone capacitors, tunable treble bleed networks, and wired ground lugs. All have stranded leads pre-attached to make your project truly solder free!
The green terminal block is designed for stranded wire rather than solid wire, so thick or stiff capacitor legs, treble bleed networks and so forth are not suitable (did we mention we have a full line of accessories?)
On the other hand, the ground lug on the back of the pot is substantial, and is well suited for heavier ground wires like those found in some Gibson guitars, as well as any other ground connections you need to make.
So put the soldering iron away, and stop breathing those fumes. And don't even think about paying a tech. Our CORE pots will have your project completed in half the time or less!
Share
View full details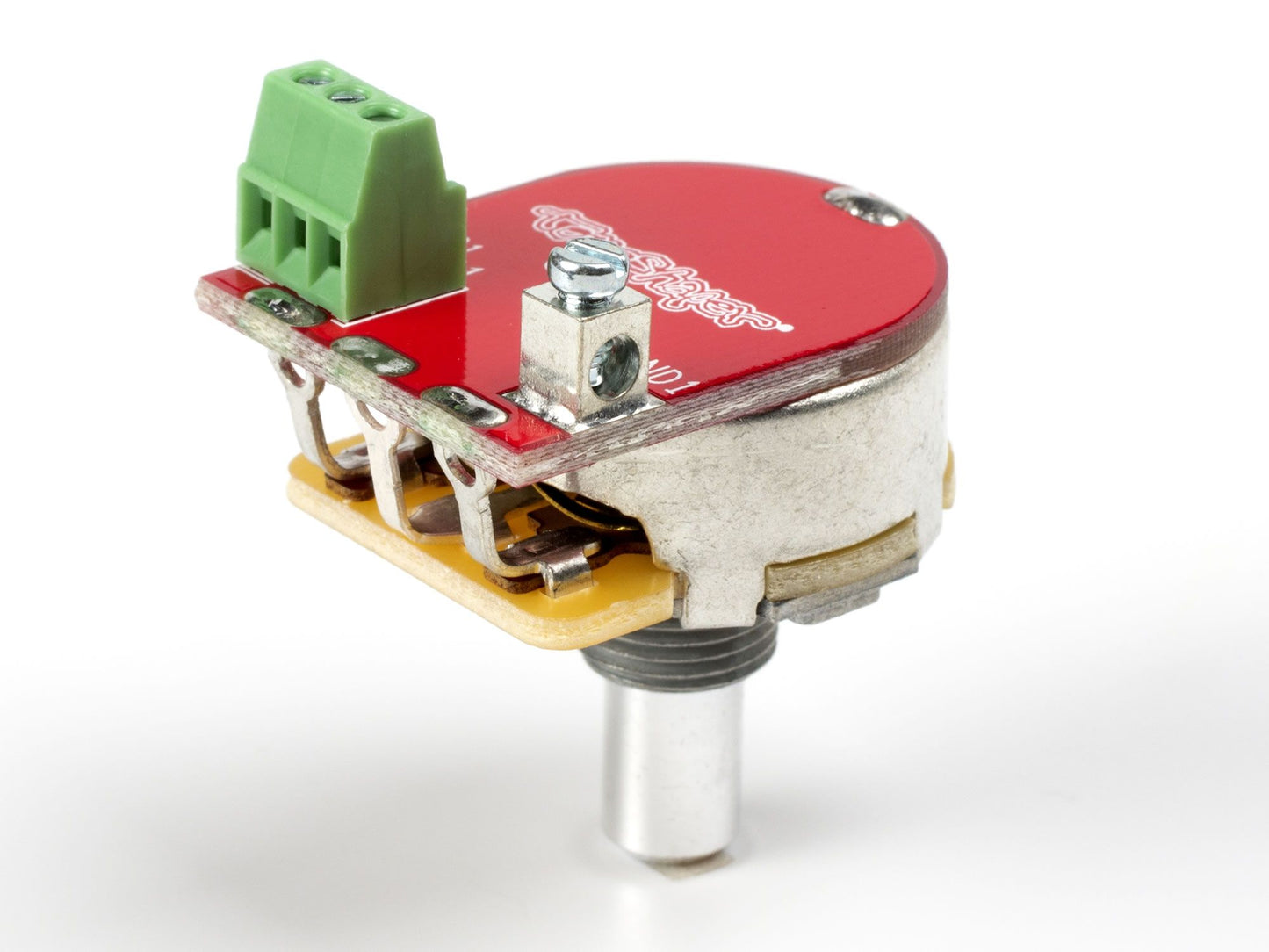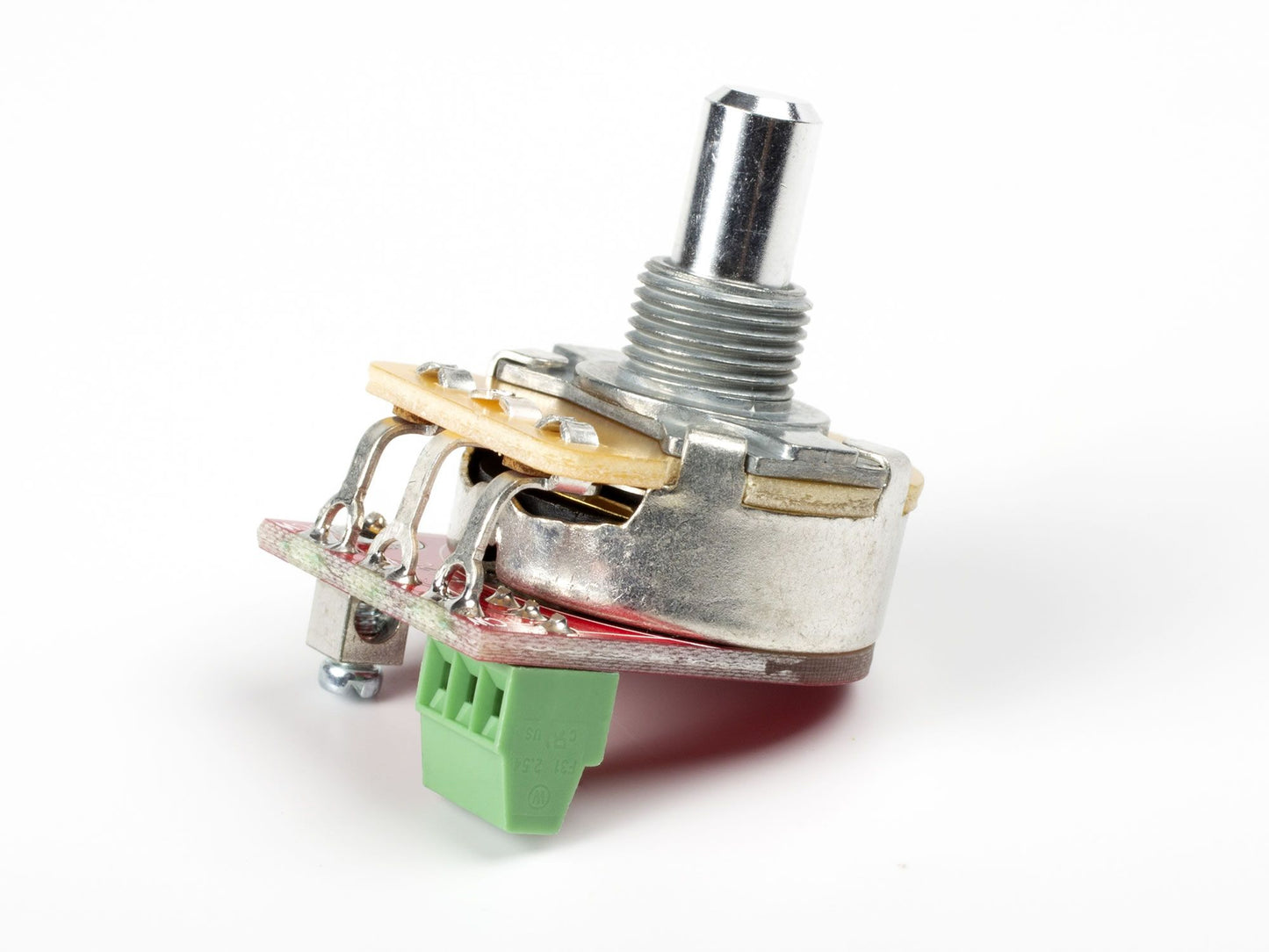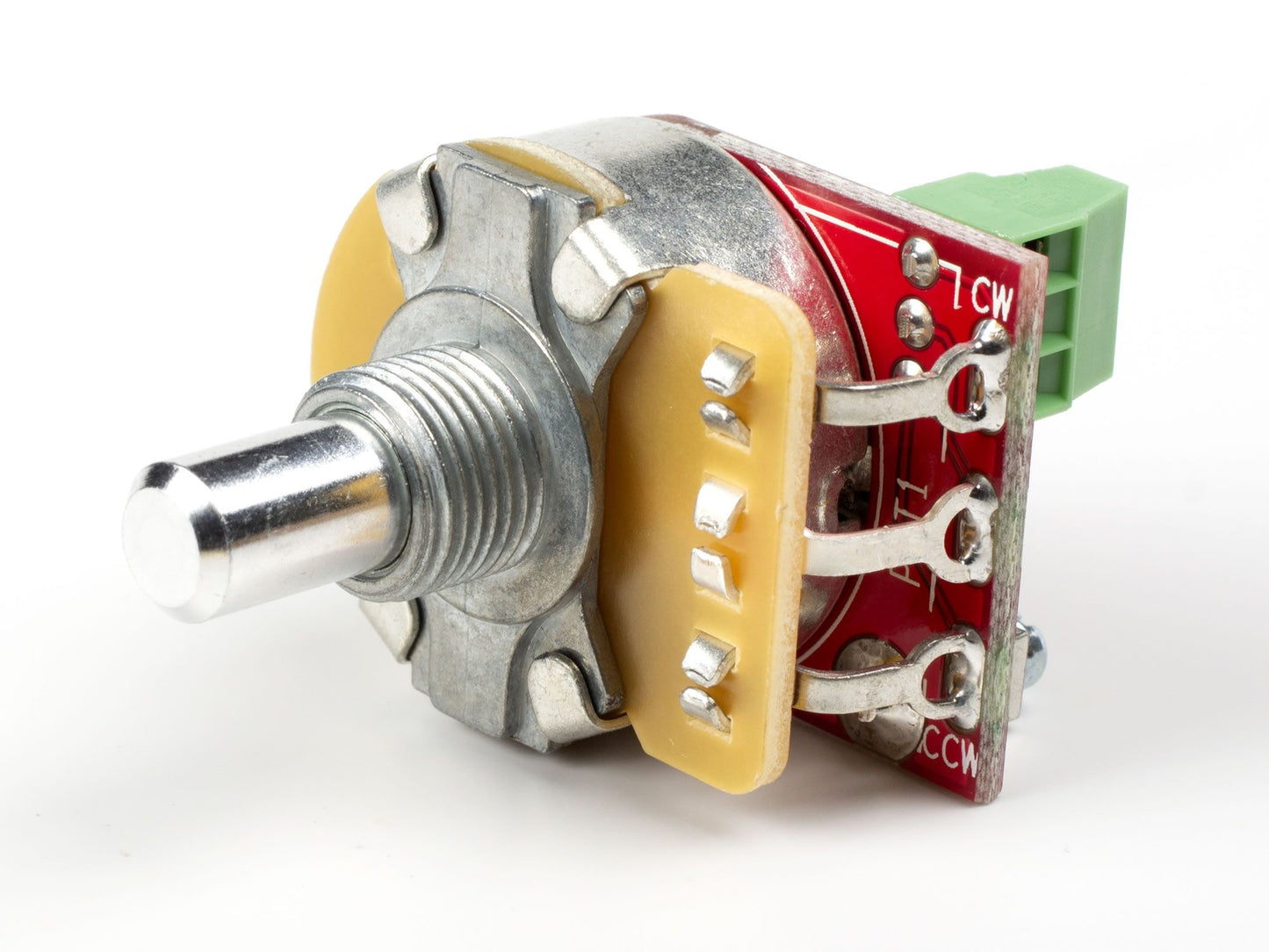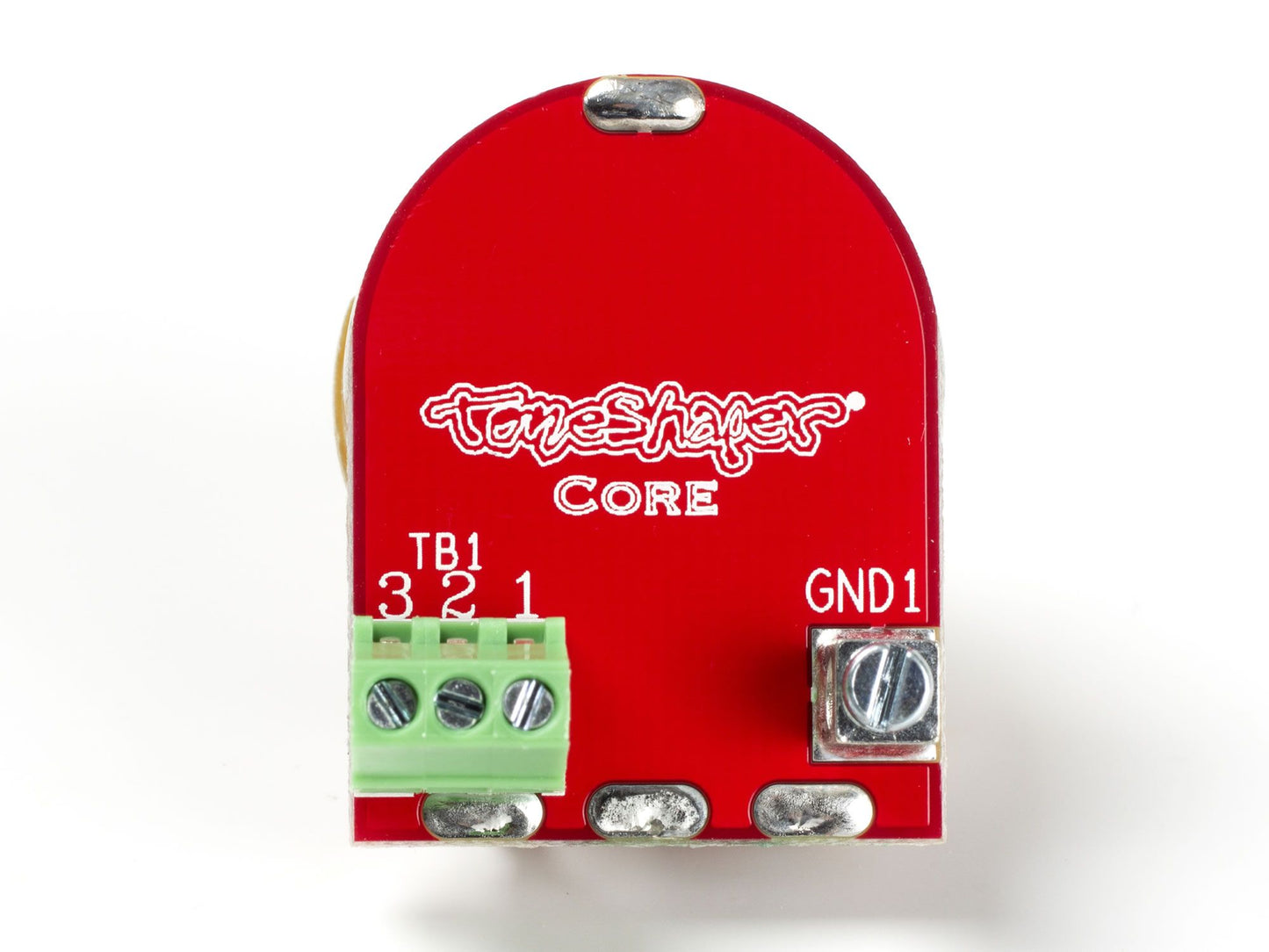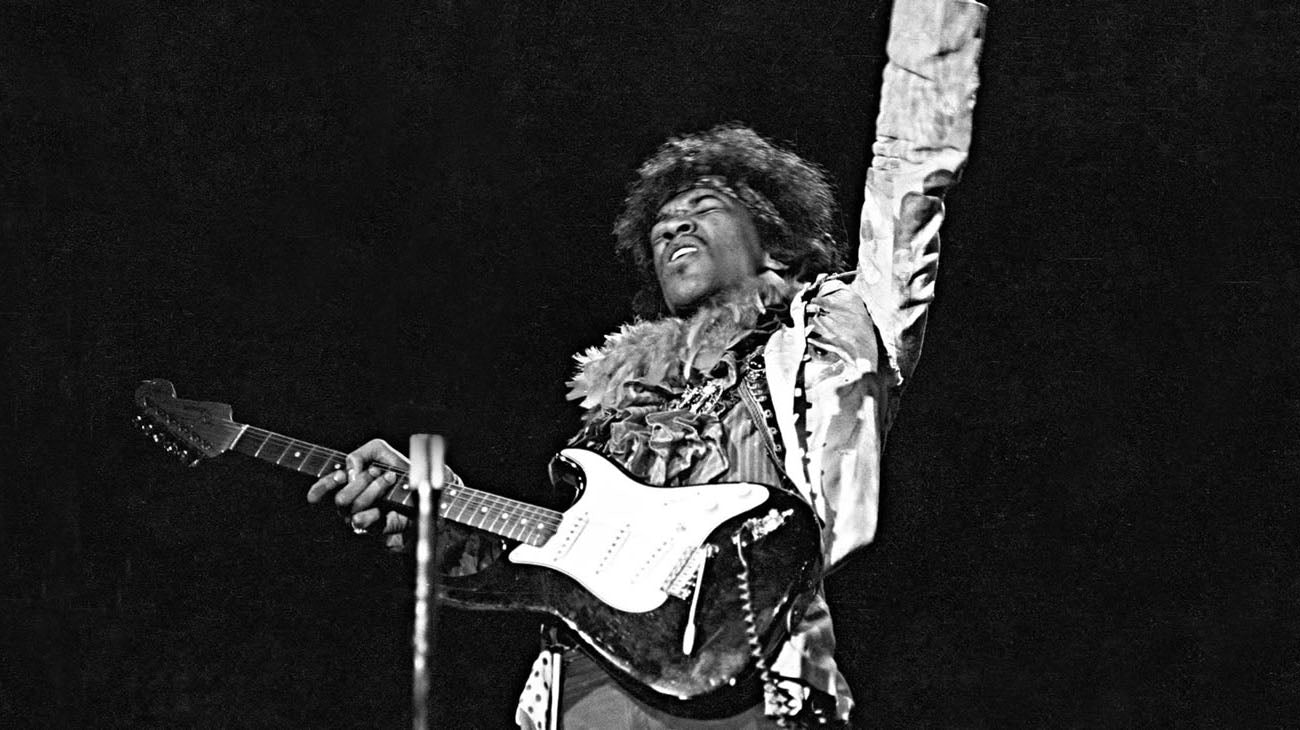 maestro
these are the players who inspire us