Regular price
Sale price
$59.99 USD
Unit price
per
Sale
Sold out
This kit includes everything you need to wire a Jaguar, using the same components you would find in a U.S. '65 Reissue Jaguar. We source the pots directly from Fender, so they're the right parts, unlike the pots that come in many other wiring kits. The rest of the components are the finest available, from the same suppliers that Fender has used for decades.
We do not include the roller knobs or the mounting bracket for the mini pots. Many people already have these, so no sense driving up the price of the kit with them. If you need them then we would suggest you buy the genuine Fender parts to ensure a proper fit. We sell the three parts as a kit (our P/N FKIT-4503), and we sell the parts individually as well. The following items are included with the kit:
(1) Capacitor, .003µF disk (3300pf)
(2) Capacitor, .01µF disk
(1) Jack, Switchcraft 1/4" Mono
(2) Pot, CTS 1M Audio (1/4" Bushing Length)
(1) Pot, CTS 1M Linear, Mini
(1) Pot, CTS 50k Linear, Mini
(1) Resistor, 56k
(4) Slide Switch, Switchcraft, Black
(1) Treble Bleed Kit for Single-Coils
5' Wire, 22AWG Cotton Push Back w/ Tinned Overcoat, Black
5' Wire, 22AWG Cotton Push Back w/ Tinned Overcoat, White
5' Wire, 22AWG Stranded Silver-Plated Copper, Black PTFE
5' Wire, 22AWG Stranded Silver-Plated Copper, White PTFE
Professional, Fully-Illustrated Wiring Diagram
Share
View full details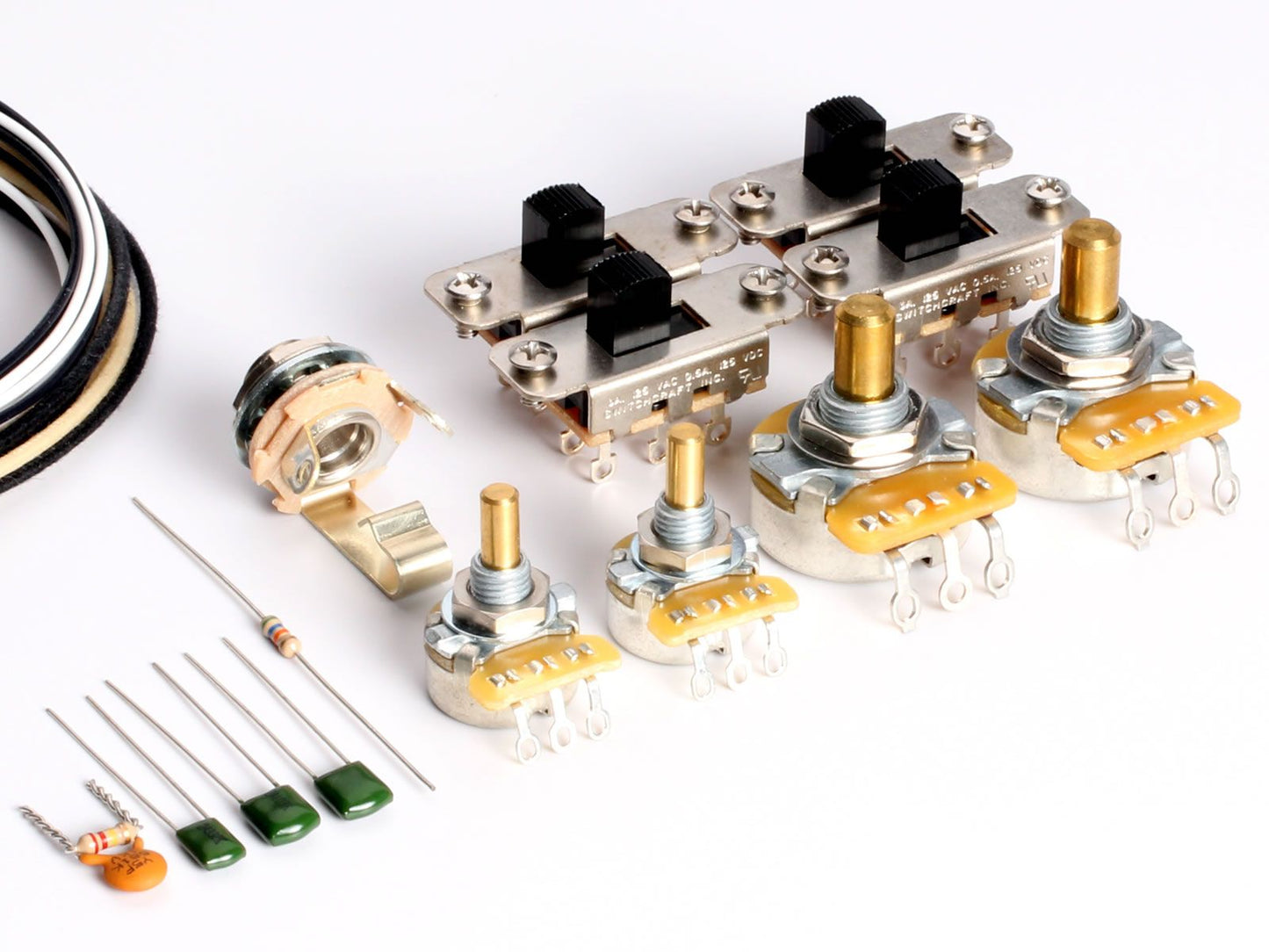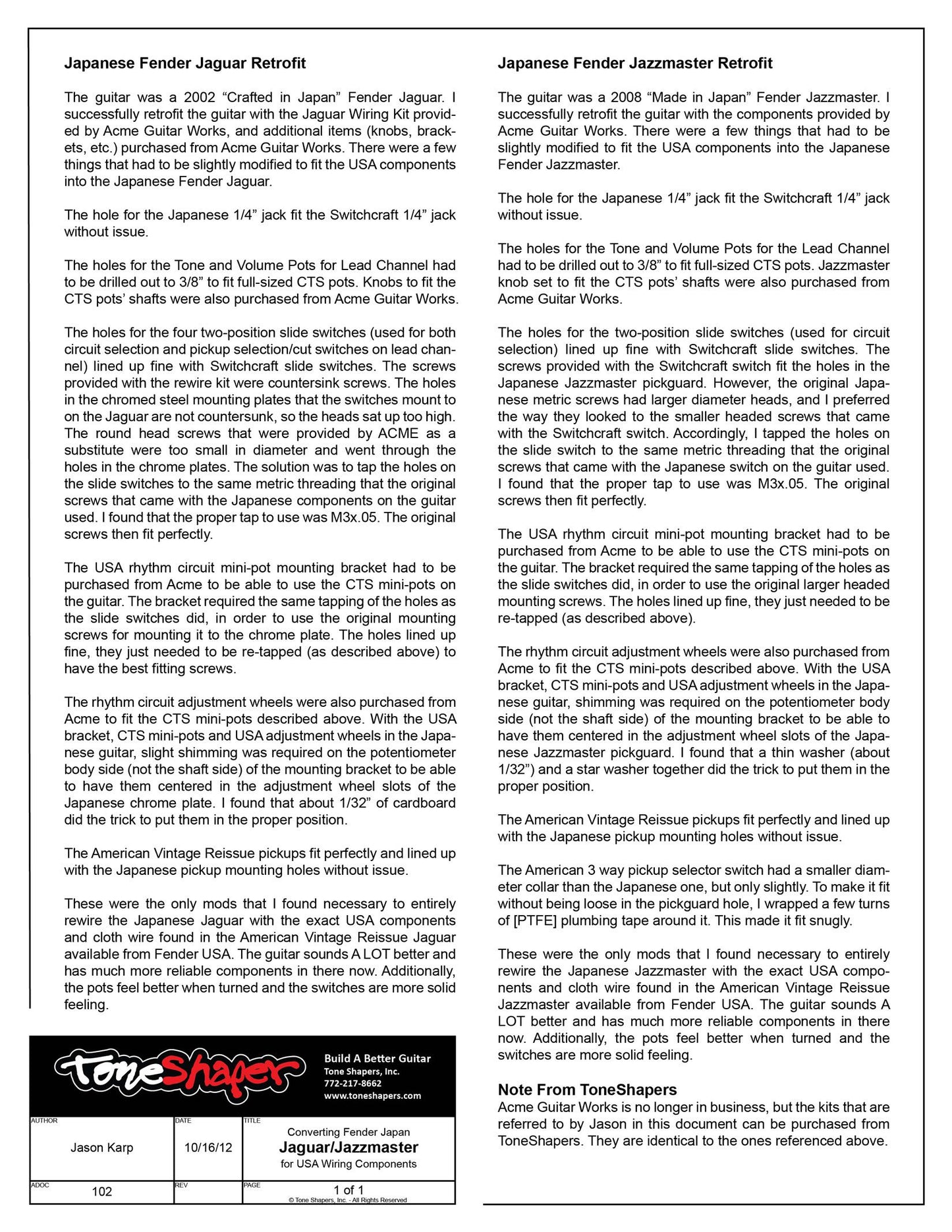 GREAT Wiring Set, !!
It really is nice, All parts are very identifiable And Organized very nicely,
Has a Wiring diagram anyone can follow with all parts list,
Thanks So much Guys, Will send a picture of this ONE OF A KIND Guitar when completed,
D-Mac Handmade Guitars.
Great materials, helpful schematics.
A nice wiring kit, replacing the old internals on my 95 MIJ Jaguar. The parts list comes in very handy!
Incredible Kit
Being forced to re-wire my Jaguar I am thankful for this quality kit.
German customs took quiet a while but as long as 'Merica is not part of the European Union, a shipping delay of more or less a week and an additional 20% import fees are part of the normal process. My parcel has been opened for visual inspection (maybe too many wires) but the inner packaging remained untouched. The wiring diagram is childproof. The kit sounds flawless and was absolutely worth the €€€€.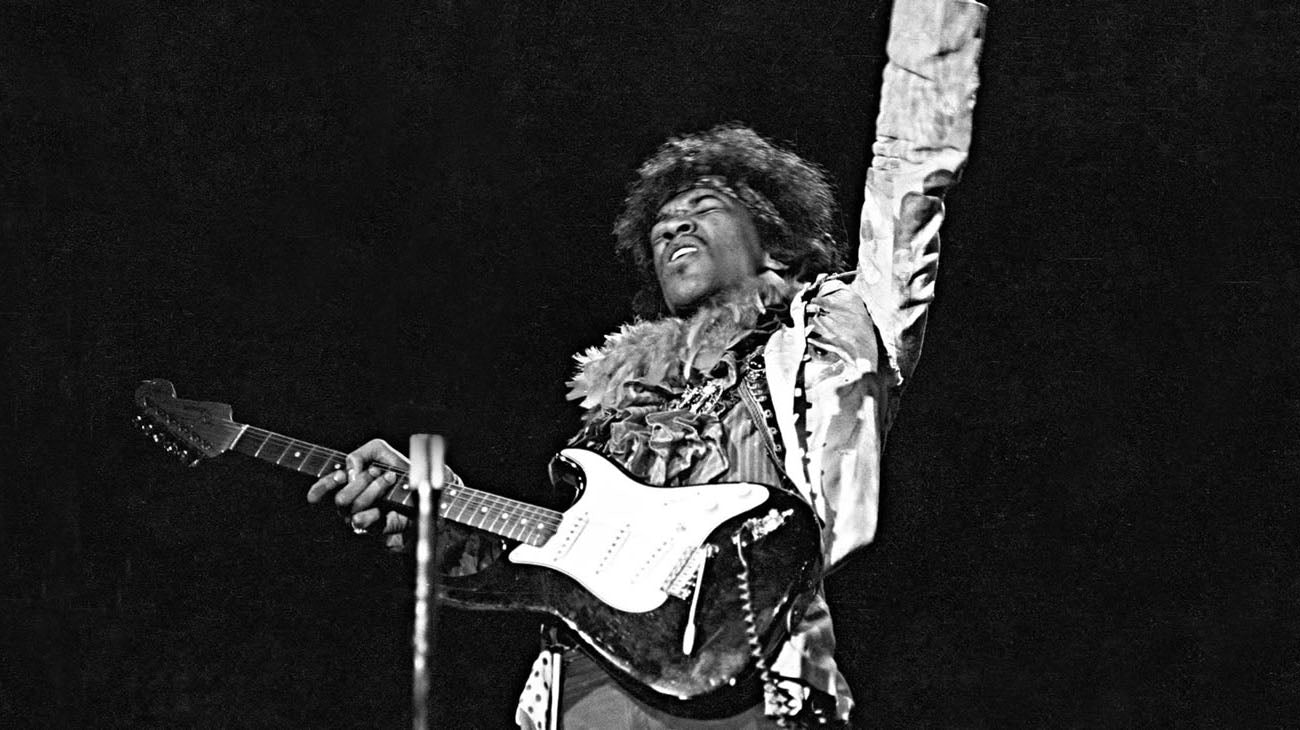 maestro
these are the players who inspire us