Regular price
Sale price
$32.99 USD
Unit price
per
Sale
Sold out
Nashville Wiring
Stick a Strat middle pickup in a Tele and you have a Nashville Tele. This wiring was made popular by Nashville session players in the 1990s. Nashville ace Joe Glaser told us that the typical configuration would be to install a Duncan Hot Stack in the middle, and to wire its top coil to a dedicated volume control that was tucked in between the Teles's normal volume and tone controls. Brent Mason's Tele has a similar configuration, but with a Gibson mini-humbucker in the neck. The idea behind all of this, of course, is to add tonal flexibility by adding some Strat coolness to a Tele's coolness.
Fender came out with the idea of tying the three pickups to a 5-way switch, rather than using the standard Tele 3-way switch. While this reduced the tonal flexibility somewhat, it cleaned up the guitar by getting rid of the third knob, which is a tight fit on a Tele's control plate. This setup produced most of the commonly-asked-for switching combinations, and is the most popular 3-pickup Tele wiring.
This kit
includes everything you need to wire a 3-pickup Telecaster using Fender's Nashville wiring (refer to the images above for a switching diagram). It includes the finest components, from the same suppliers that the large U.S. guitar companies have used for decades:
(1) Capacitor, .022µF Orange Drop
(1) Jack, Switchcraft 1/4" Mono, Long Bushing
(2) Pot, CTS 250k Audio (1/4" Bushing Length)
(1) Screw for Shielding Ground Lug
(1) Shielding Ground Lug
(1) Switch, 5-Way, Oak-Grigsby, 2-Pole Superswitch
(1) Treble Bleed Kit for Single-Coils
2' Wire, 22AWG Stranded Silver-Plated Copper, Black PTFE
2' Wire, 22AWG Stranded Silver-Plated Copper, White PTFE
2' Wire, 22AWG Cotton Push Back w/ Tinned Overcoat, Black
2' Wire, 22AWG Cotton Push Back w/ Tinned Overcoat, White
Professional, Fully-Illustrated Wiring Diagram
Share
View full details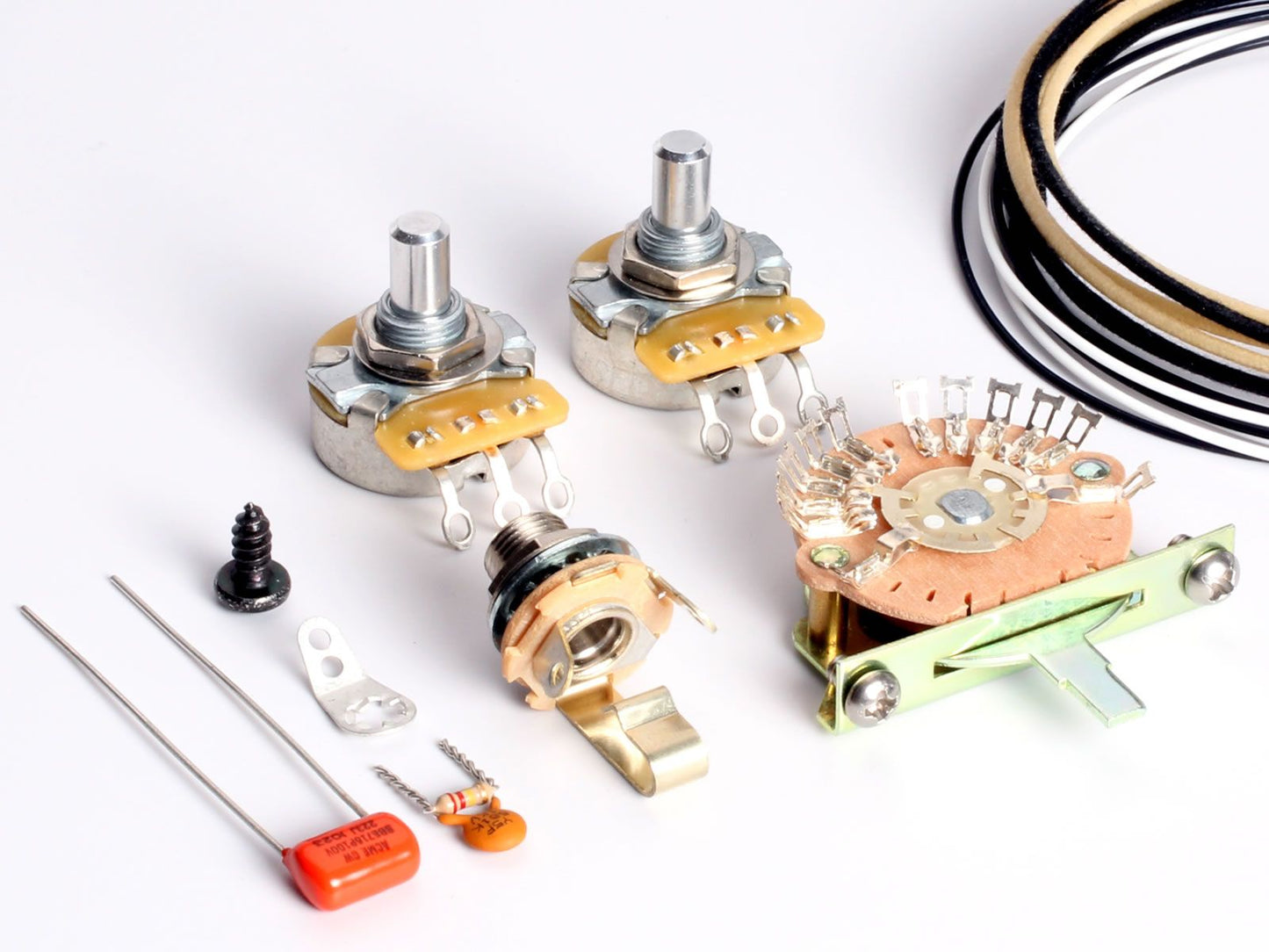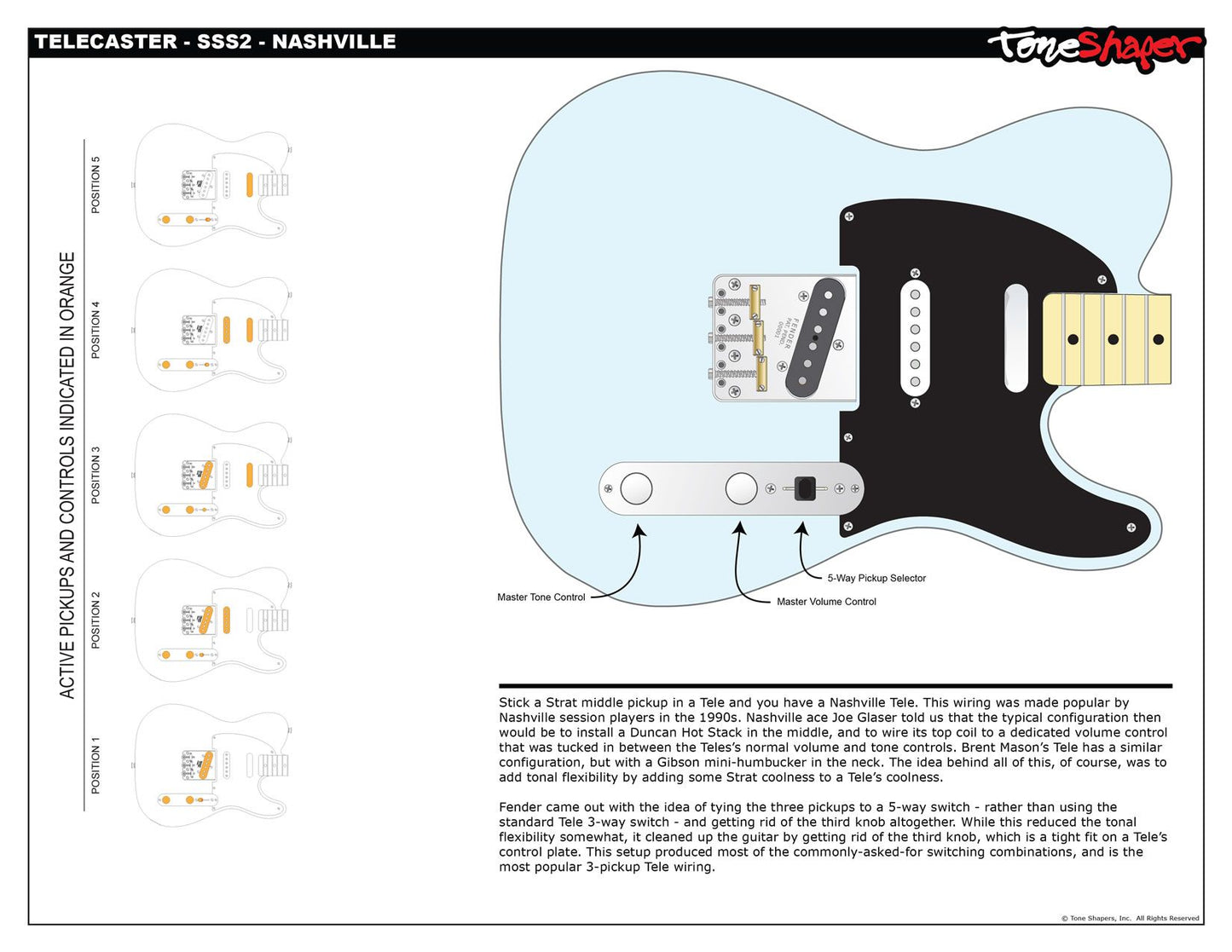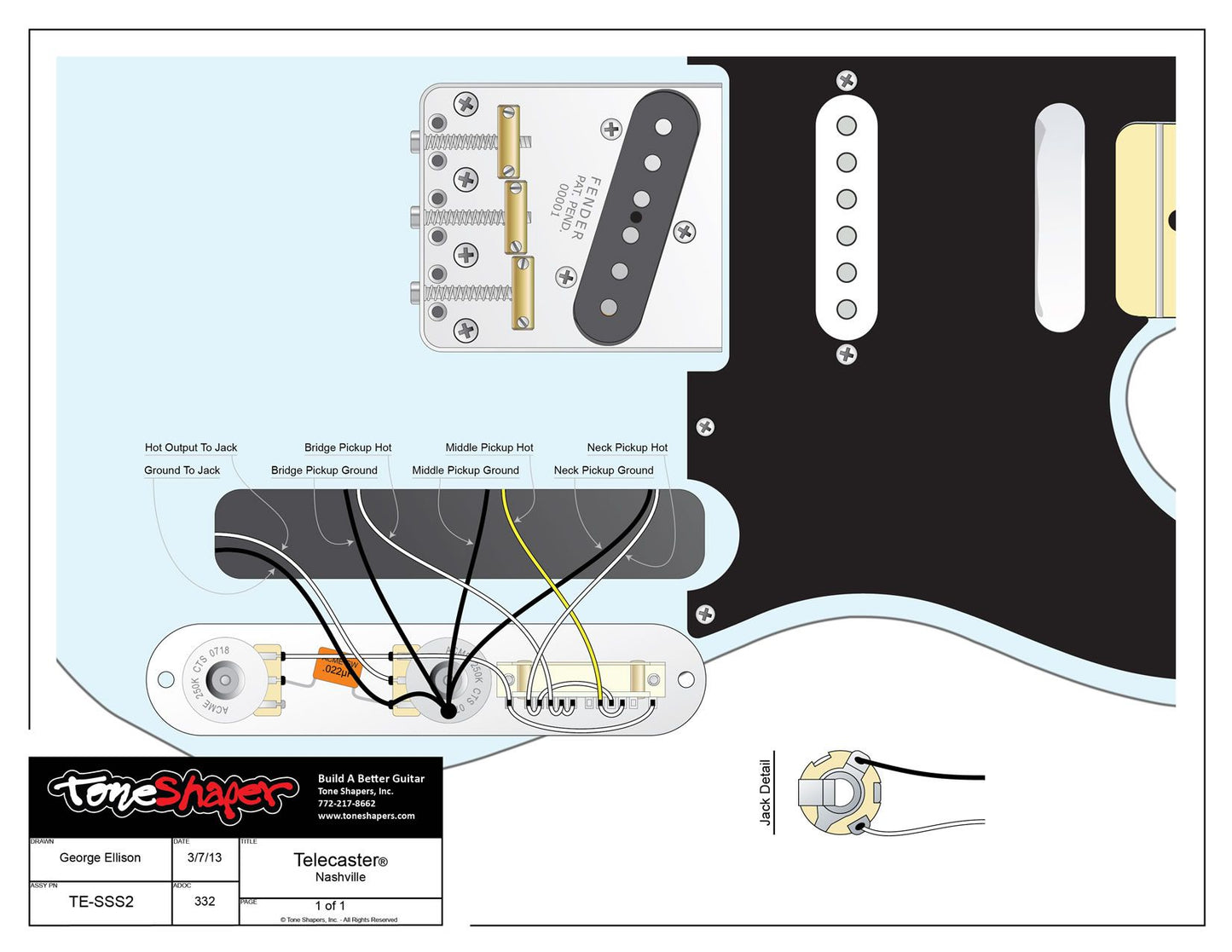 Wonderful kit!
This will be my fourth ToneShapers kit, and they're always top notch. All the parts are top quality, you always have plenty of what you need. The instructions are easy to follow and intuitive. Absolutely recommend to everyone!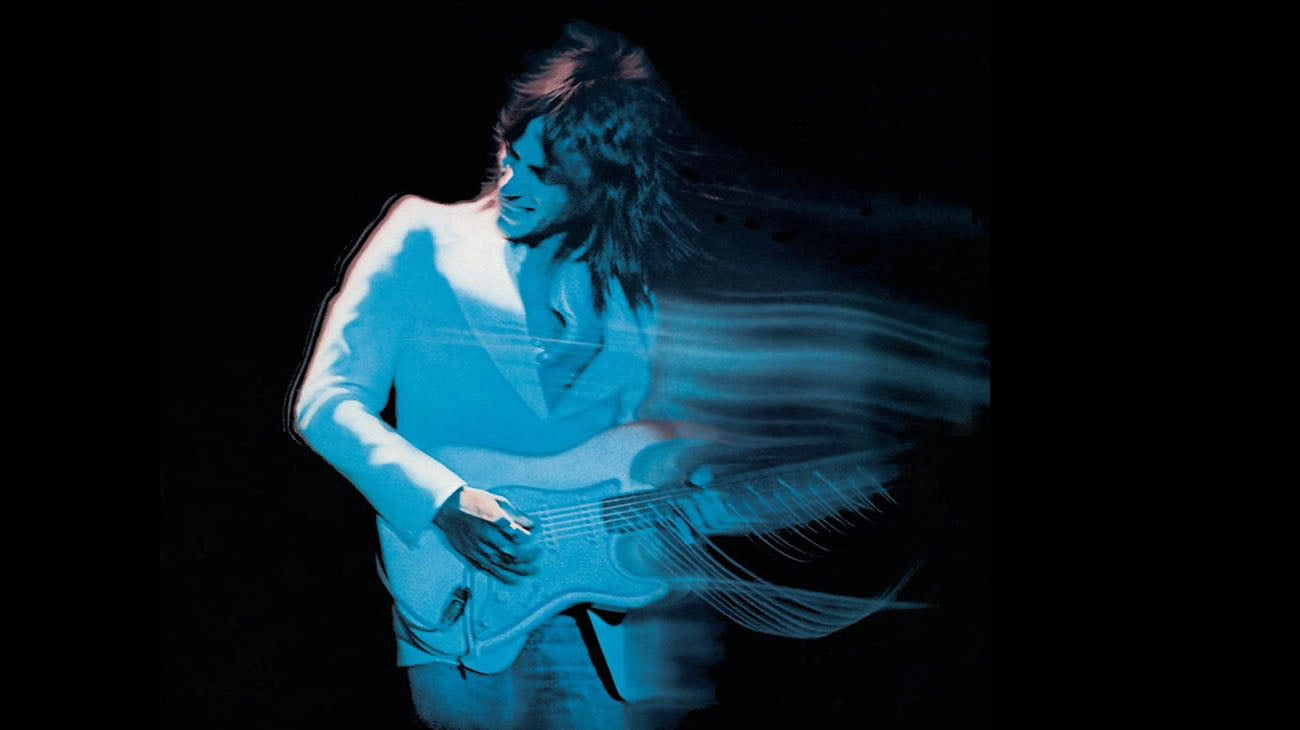 maestro
these are the players who inspire us