Regular price
Sale price
$52.99 USD
Unit price
per
Sale
Sold out
This kit includes everything you need to wire a Gibson Les Paul Standard, Custom, or Deluxe, or similar guitar. It includes the finest components, from the same suppliers that Gibson has used for years:
(2) Capacitor, .022µF Orange Drop
(4) Pot, CTS 500k Audio (1/2" Bushing Length)
(2) Treble Bleed Kit for Humbuckers
(1) Switch, Switchcraft 3-Way Toggle, Short Straight
(1) Jack, Switchcraft 1/4" Mono
2' Wire, 22AWG Cotton Push Back w/ Tinned Overcoat, Black
4' Wire, 22AWG Single Conductor Braided
2' Wire, 22AWG Stranded Silver-Plated Copper, Black PTFE
2' Wire, 4-Conductor
Professional, Fully-Illustrated Wiring Diagram
Please note: knobs & switch tip are not included. There are just too many options - we sell 12 varieties of Gibson-style knobs sets. Each includes four knobs plus a Switchcraft switch tip. The knobs will fit the 24-tooth pots in this kit correctly, and the switch tip is the right part for the Switchcraft switch included in this kit. Gibson knobs & switch tips fit our parts properly, but imported knobs and switch tips don't. So if you have knobs/tip that came off an Epiphone or other imported guitar (Tokai, Burny, PRS CE, etc), then you're going to need knobs.
Share
View full details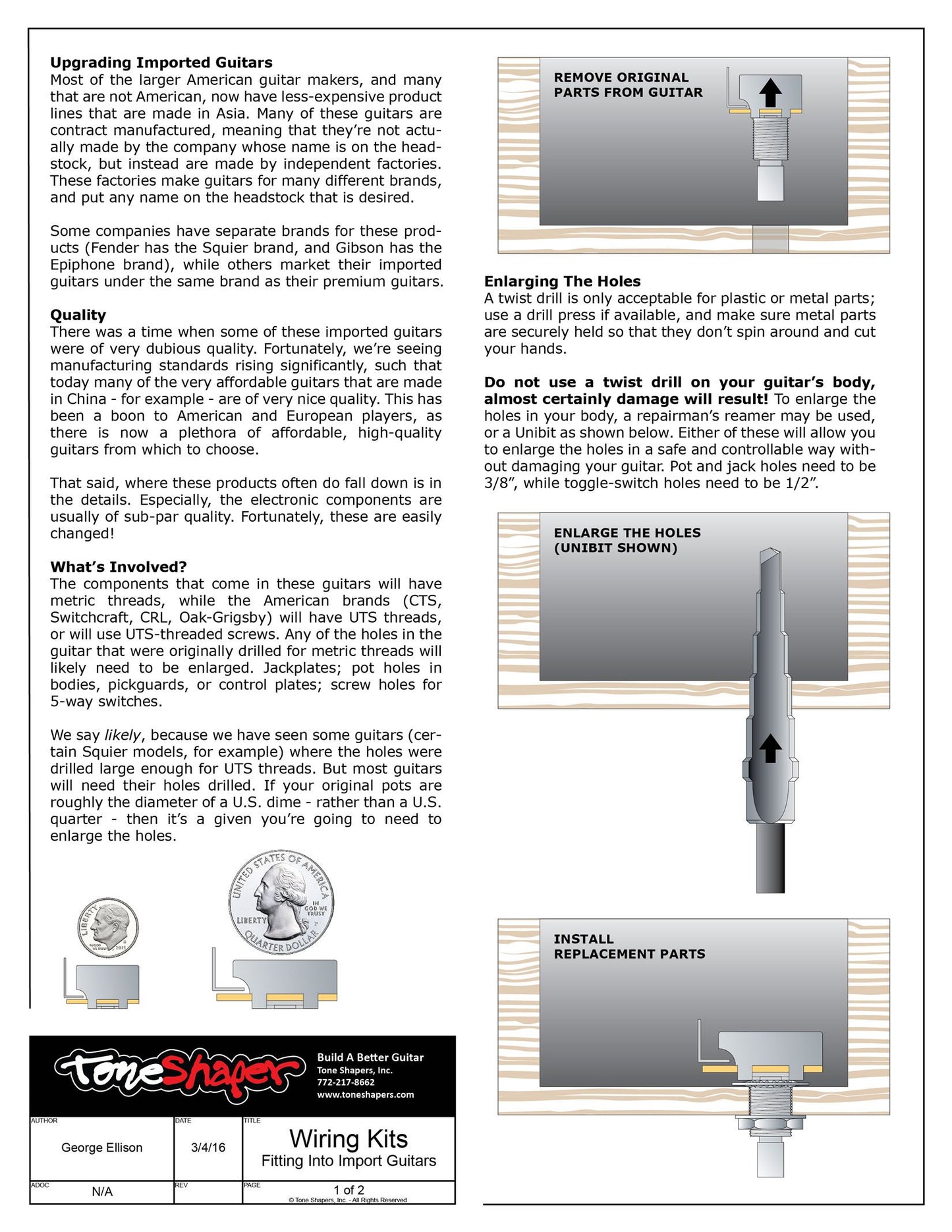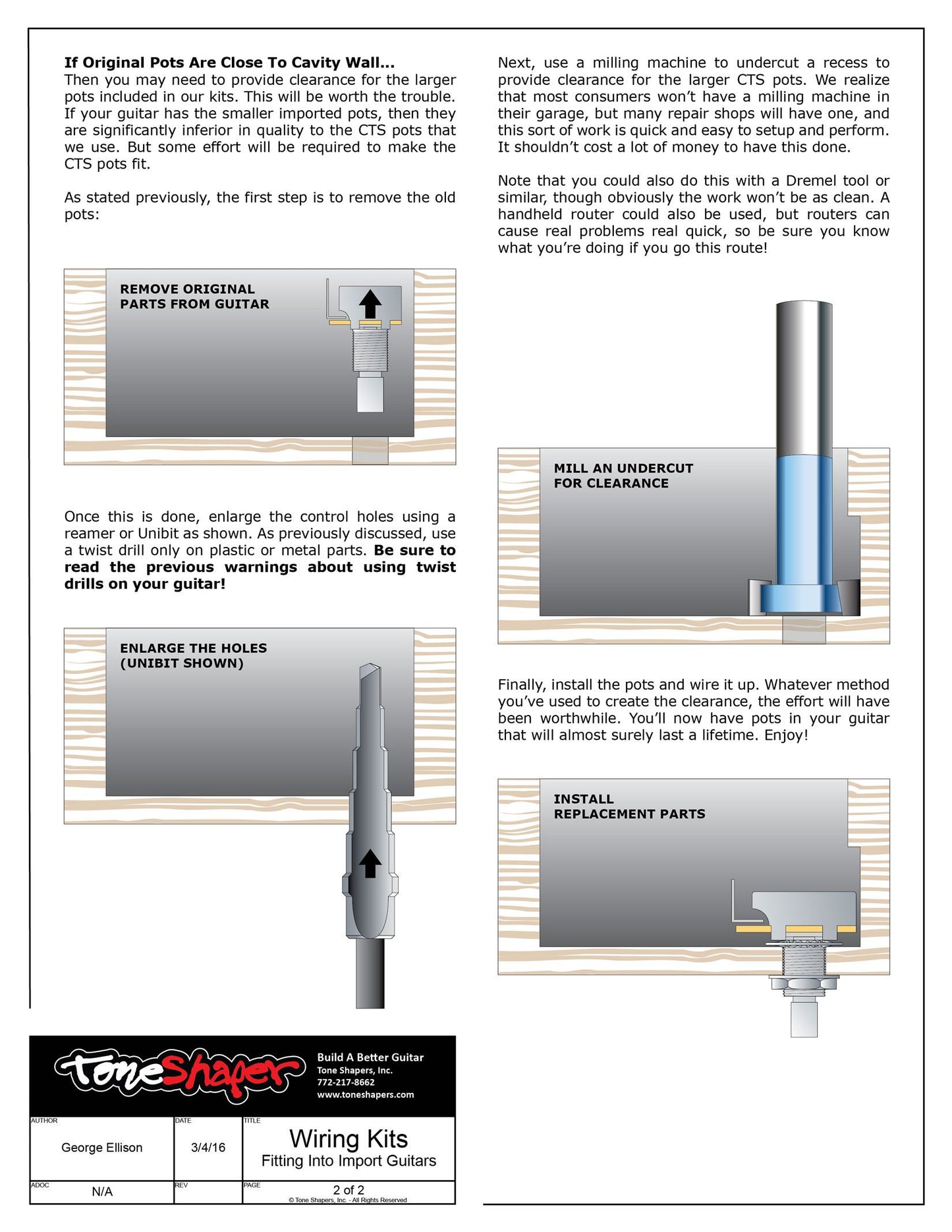 Nice kit!
Nice kit, great instructions, quality.. I only have one complaint... it you include a switch, include the knob..I didn't realize I had to order it separately ...ad a couple of.bucks to the cost and throw a black and a white one in. Other than that everything was great.
Thanks for the nice review!
Your comments about the tip are noted, but this is a deeper issue than you might imagine. You can buy Switchcraft switches from vendors that include tips, but they're not Switchcraft tips. As far as we're aware only Fender includes a genuine Switchcraft tip (on Jazzmaster switches), but the larger parts suppliers you're aware of don't, they include off-brand tips. You might think 'well, at least that gives me a tip', but we've seen many, many instances where these cheap tips cannot be fully screwed onto the switch. The Switchcraft tips have the threads molded in, but the cheap tips don't, their threads are cut after they're molded, and often the stringy plastic waste material is still partially attached, and jammed down in the hole such that you can only screw them halfway on before they jam up. So often they don't actually solve a problem, they just add frustration.
The Switchcraft tips are perfect, they just screw right on. This is what Gibson uses, so if you buy genuine Gibson tips you're actually getting Switchcraft tips. Still, even buying them from Switchcraft directly as we do, they're not free, so the kit price would go up (as you suggest) if we were to include them. But that makes our kit pricing less competitive against other merchants who also don't include tips, and while we think that our kits are top of the heap, many consumers focus primarily on the price. We don't have the option - when the consumer is comparing our price against competitors - of educating the guy about switch tips and why our kit provides the better experience. All he sees is that the other kit is $5 or whatever cheaper.
But it gets even more complicated: Generally if the guy needs a tip then he needs knobs too. If he's starting from scratch he has no knobs and no tip, so he needs knobs and a tip. If he's upgrading an imported guitar like an Epiphone, he has 18-tooth pots and knobs, while our kit's CTS pots need 24-tooth knobs. His metric switch tip doesn't fit our Switchcraft switch, but his 18-tooth knobs don't fit our CTS pots either. So he needs knobs and a tip. If he's replacing parts in a Gibson, then he has a Switchcraft tip already, plus 24-tooth knobs, and both of these fit the components in our kit. So in that situation the guy doesn't need knobs or a tip.
So we have twelve knob sets on our site that each include four 24-tooth knobs plus a Switchcraft tip. This was a long response to your comment, but if you're thinking this then other people are too, so we want to provide a thorough response so people will understand the issues involved and won't just think we're cheap! Thanks again for the nice review, and hope you enjoy the kit!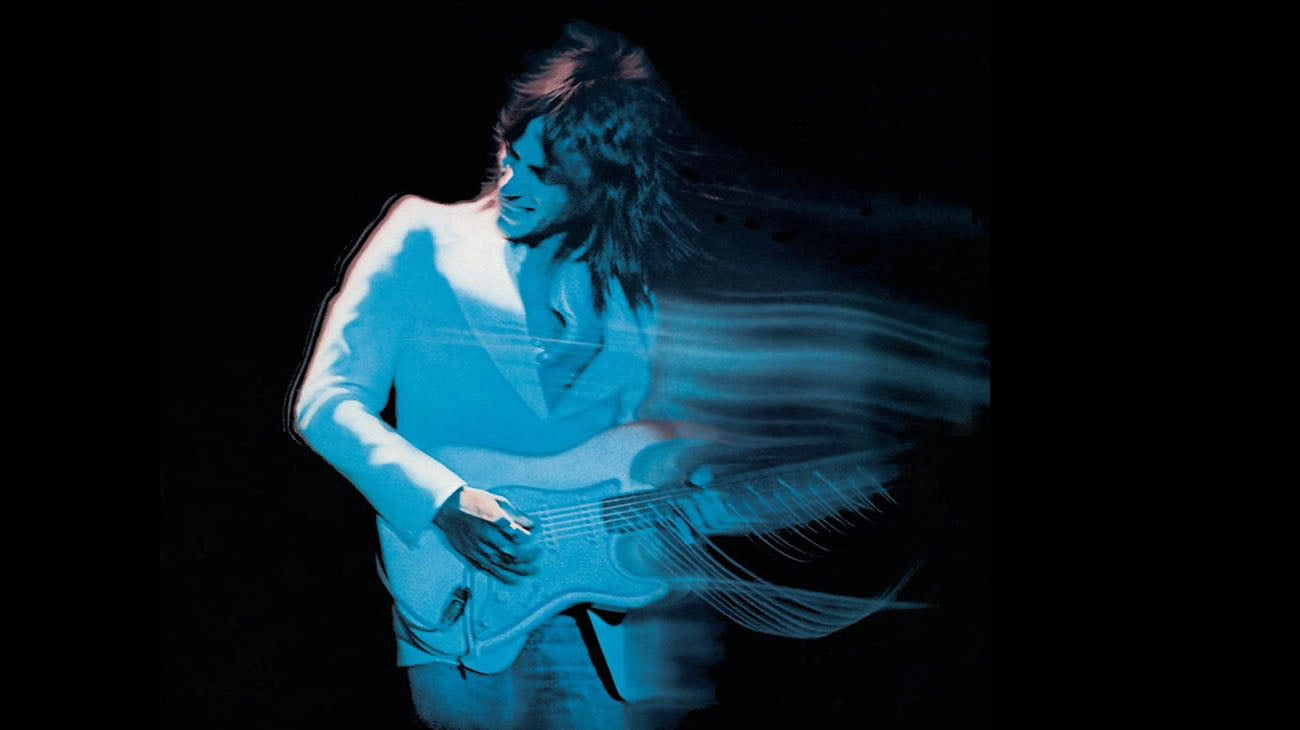 maestro
these are the players who inspire us